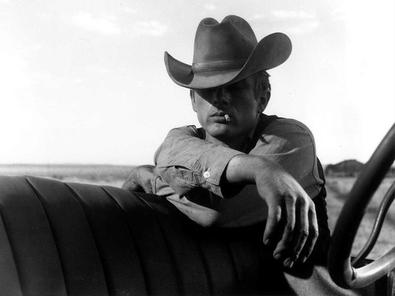 Fans want Jimmy Dean to come back to the Five and Dime; Shakespeare writes it "As You Like It"; and a dive-in movie is showing at the Georgia Aquarium. It's this week's Atlanta events roundup.
"Come Back to the Five and Dime, Jimmy Dean, Jimmy Dean"
In 1955, James Dean was filming "Giant" in a small town near McCarthy Texas, but died soon after. Twenty years later, his fan club, The Disciples of James Dean, reunite to commemorate the anniversary of his death. But events from their past begin to emerge that should have stayed hidden. The original play premiered in 1976 and was directed by Robert Altman, as was the 1982 film version. This version, directed by DeWayne Morgan, is playing through June 27 at Onstage Atlanta.
"As You Like It"
Take another trip into Shakespeare's enchanted woods in "As You Like It," where Rosalind disguises herself as a man while Orlando litters the woods with love notes praising her beauty and virtue. Will the two lovers be united? Will Orlando survive the wrestling match? Will you have a great time? Find out when you visit the New American Shakespeare Tavern. Playing through July 12.
Dive-In Movie: "Penguins of Madagascar"
Visit the Georgia Aquarium for a movie under the stars on Saturday, June 27, for "Penguins of Madagascar." Bring a blanket or lawn chair—the movie will begin at sundown, approximately 8:40 p.m.
Inspired by this post? Check out our Atlanta audition listings!