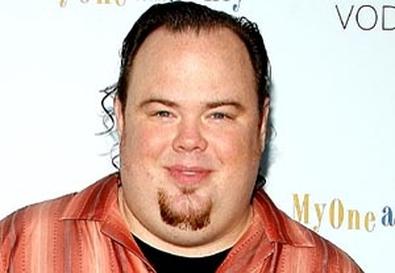 Devin Ratray says playing Buzz, the bullying elder brother in "Home Alone," and "Home Alone 2: Lost in New York," continues to define him as an actor, despite his many subsequent TV and film credits. When he decided to re-launch his career after a five-year hiatus, he had a rough time combating his childhood alter ego. "It was a lot more difficult to be accepted as an adult," he recalls. "Instead of seeing me as fresh and new, producers were saying, 'That's not the Buzz I remember.' People assumed they'd get Buzz grown up. And I'm nothing like Buzz."
No one will confuse him with Buzz in his latest flick, "Surrogates," starring Bruce Willis. In this sci-fi thriller, which takes place in a future where isolated human beings interact using surrogate robots, Ratray plays Bob Saunders, head of an FBI surveillance team. Ratray describes Saunders as a jovial and flippant snoop who has a weakness for flutternutters—peanut-butter-and-marshmallow sandwiches. "Try eating one every take for two weeks," Ratray says. "It was pretty interesting trying to get the fluffernutter down while forcing my lines out."
Don't be fooled. The New York native had a lot of fun making the film and is hopeful that it will help him be seen in a new light. In the best of all possible scenarios, the film will lead to "a five-picture deal and 'The Bobby Saunders Surrogate Hour' on Sunday nights," he says. "I hope I will have more creative freedom and studio heads who realize I'm a comedic actor with dramatic chops."
Back Stage talked with Ratray about his time away from the industry and his criteria for getting back in, among other topics.
Back Stage
: You were out of the business for five years. Why?
Ratray
: I took myself out of the business to study film at NYU and the School of Visual Arts. I grew up on movie sets and was fascinated with the camera and behind-the-scenes work. I felt it would help my career as an actor if I knew all aspects of film. I also wanted to make films. I've been paid or gotten grades for working every position in film. After school I directed a few independent short films.
Back Stage
: In choosing a project, what's more important: the whole script or the character you're going to play?
Ratray
: You can have a great character in a really bad script and the film will never be seen. It's just too much work to commit to a film and not have it released. I've done it too many times. After film school, I embarked on trying to promote independent films. But after a while I realized I was breaking my back doing six-day-a-week shoots, 14-hour days, and no guarantee of distribution. Two years ago I shot "The 2 Bobs," my first lead in a down-and-out, R-rated comedy, and I did it for that reason. It sunk at the film festivals. The director and producer had artistic differences, and I don't think the film will ever get out, and I poured a lot into it.
Back Stage
: It can be a terrific script and still not see the light of day.
Ratray
: Yes, but the script is the only criterion I can have in picking a project. In the future I'd like to be able to find out something about postproduction [before getting involved] such as, "Do you have distributors secured?"
Back Stage
: What were the major acting challenges in "Surrogates"?
Ratray
: The film relies heavily on special effects—postproduction effects. So while you're on the set, you have to imagine someone being electrocuted in front of you by a creepy, super-big gun. This is my first big-budget film with explosions, helicopter chases, and robots blowing up. The other challenge was not cracking up on the set.
Back Stage
: How do you generally get into character? How did you do it here?
Ratray
: I always try to figure out how I would behave, operate, and react if I were in the character's situation. This was a dream role, and it wasn't hard for me to bring myself into the character. I also did research into homeland security, since Bobby monitors the surrogates on cameras. I wanted to find out something about the legal aspects of bugging and surveillance. But there are times when I can't bring myself into the character. When I played a schizophrenic rapist-murderer on a "Law & Order" episode, I tried to imagine what I'd be like at my darkest point. And then I still had to go a lot deeper.
Back Stage
: Was there ever an artistic turning point when you saw the approach to acting in a new light?
Ratray
: Yes, when I saw "Home Alone" and realized I didn't like myself at all. I thought it was a lousy performance. No one knew it would be a huge film—it was the third-highest-grossing movie of all time; everyone has seen it and everyone's children have seen it. I see it at least once a year. I'll probably be seeing my mistakes every year for the rest of my life. It shook me up, and I knew if I was going to act, I'd better start taking it seriously.
Back Stage
: Have you ever studied acting formally?
Ratray
: I studied acting at New York's LaGuardia High School [of Music & Art and Performing Arts] where the teachers tried to break us down to get us back to basics. I didn't agree with their style of acting. It was all very open and out in front. If you were sad, you held your hands in front of your face. If you were happy, you'd laugh out loud. [He bursts into raucous laughter to demonstrate.] It was expressionistic acting like deranged Kabuki theater. They almost failed me for shooting "Home Alone 2." They said you can't miss four weeks of school to do a movie. I said, "I'm going to do the movie, and how can you fail me for acting?" I graduated from the school but got the lowest grades I ever got in drama. They were just giving me a hard time. They wanted to make sure my ego wasn't getting too big.
Back Stage
: If you could redo your career, what would you do differently?
Ratray
: I probably wouldn't have stopped acting, and I would have gone to a different type of college, maybe an Ivy League school where I'd get a full education. I would have majored in history. Going to film school taught me how much I already knew and that the best way to learn about film is being on the set with professionals.
Bio Brief
– Launched his career at age 6, appearing in dozens of commercials and a host of TV movies and films, including "Little Monsters," "Spytrap," "Worth Winning," and "Dennis the Menace"
– Formed a rock band, Little Bill and the Beckleys, in which he was vocalist and lead guitar
– Starred in "Courting Condi," an independent film now in search of a distributor