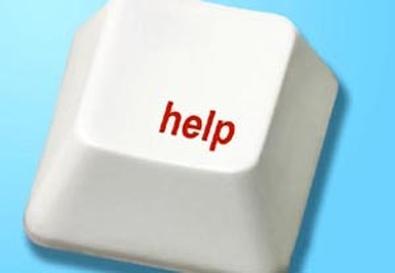 Ten years ago, if you didn't have a website for your company, you were out of touch with your customers. Five years ago, if you didn't have a blog, you just weren't in the game. Now, if you don't have an app, you're committing the sin of ignoring customers who have embraced apps like a previous generation embraced the Hula-Hoop.

In this instance, though, I don't think apps—clever bits of software created especially for smartphones such as the iPhone (as well as the iPad), the BlackBerry, and devices running Windows Mobile or Android—are a fad. They seem here to stay, and their usefulness, not to mention the sheer fun factor, is quickly apparent.

Last week I began playing with a new iPhone app called iPerform. This handy program tracks an actor's auditions, bookings, industry-related contacts, and expenses, and quite elegantly integrates all this information. This is part of the paradigm shift in productivity apps: No more waiting until you get home so you can enter important information on your computer. You can do it on the fly, wherever you are, whenever you want.

IPerform comes from the same people who created the useful ProtalentPerformer and follows the same tracking recipe. Although ProtalentPerformer is still available (from $54.95 to $119.99, depending on the version), its creators have seen the writing on the wall. Now it's all about Web-based software with an app component. This means the iPerform app is integrated with the company's online tool of the same name. For anyone new to the concept, Web-based software can be accessed from any computer, and your information is stored on the company's servers. If your home computer meets an untimely fate, Web-based software is nothing short of a deus ex machina. Even a desktop stalwart like Microsoft has begun offering a Web version of its popular Microsoft Office. A fad? Methinks not. This is the future.

For $9.99, you can download the iPerform app onto your iPhone and immediately jump in and use it; it's not complicated. But if you're unsure of how things work, you can get a quick overview by hitting the Help option, and a voiceover will explain the basics. Then start tracking who you saw, when you saw them, which role you read for, what you booked, what you wore, and much more than I can list here.

There are a few features, though, that I especially loved. How many times have you had a callback but couldn't recall exactly what you wore or how you styled your hair? If you have a lot of auditions, this can be a vexing problem. With iPerform and an iPhone, you can snap your own picture and pop it right into place alongside the other information about the audition. Then you can add related expense information, such as how many miles you traveled to get there. And nearly every function has an option to add notes about the audition or booking.

The iPerform app can stand alone, meaning you don't have to buy into the Web version if you don't want to. But if you do, the least expensive option is $8.95 a month. Although the makers say other platforms may be in the works, for the moment the iPhone is your only option. But given its ubiquity, it's a great place for them to start.

The company's main competitor, PerformerTrack, has been Web-based for a while, but it doesn't offer an app. If you've ever tried filling out forms or inputting information using a smartphone, well, it's a very unsatisfying experience.