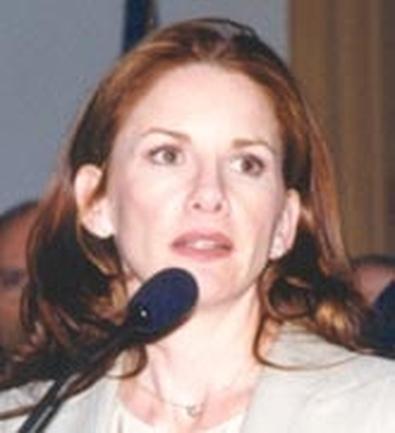 The Screen Actors Guild's nearly 30 national committees — from Agent Relations through Voice-Over, Background Actors to Senior Performers — devise and implement a wide variety of programs to benefit performers. Back Stage highlights a few here, noting their histories, missions, and notable achievements.
Commercial Performers
For many years, commercial committees had been established in SAG's various regions, but about 10 years ago David Jolliffe thought it was time they coalesced into the national Commercial Performers Committee, moving forward with one unified voice in the union. "Our mission is to bring together working commercial performers, along with the leadership of the Screen Actors Guild, into the process of the Screen Actors Guild, to champion and move forward the concerns of commercial performers," says Jolliffe, currently the committee's national chair. And those concerns are myriad, he says. Residuals are key, as is monitoring, to make sure that when commercials run, the actors are fairly and adequately compensated. "Commercial performers are in a unique situation," he says. "Exposure and being tied to that product and that commercial starts to deteriorate your ability to earn and work other commercials in the community. To become identified with certain products, you become poison to others."
To ensure actors continue to receive the protections of the current contract, to make sure those provisions and protections are transferred into new media, SAG and AFTRA and the advertisers' Joint Policy Committee last year commissioned a study, analyzing where the business of commercials was heading. The current Commercials Contract expires Oct. 31, and Jolliffe says new media is "going to be a big part of our upcoming negotiation. So, soon a Wages and Working Conditions subcommittee will be put together, designed to bring proposals into the negotiations."
Jolliffe, who is in his 40th year as an actor, worked as a teen in the series Room 222. After the series went off the air, he found it difficult to find theatrical work because he was so identified with the show. So he returned to commercials, which he had done as a child. He says he got involved in the union because in the late 1980s, when cable became popular, SAG and AFTRA dropped the ball when it came to protections of actors on cable. "Our contract started where cable commercials were added for free," he says.
"Then it was a session fee of $300 or $400. And when I got involved in the mid- to late '90s, the commercial rate for cable was around $670 for 13 weeks, for unlimited cable use. And that $670 was just not cutting it when it came to that kind of exposure." Jolliffe got involved in the union to try to increase those rates.
And does the committee currently seek to add members? "I am and have always been a proponent of 'The more, the merrier,' of working performers sitting on these committees," he says. "The Commercial Performers Committee is pretty much open to all." To get involved, contact the committee office at your local branch and ask to put your name on the list to become a member — "of the Commercial Performers or of any other committee," Jolliffe says. "If I want to get any message out there: All are welcome."
— Dany Margolies
Ethnic Employment Opportunities
Although the Ethnic Employment Opportunities Committee has been in existence since 1971, its mission has remained largely unchanged, says Sumi Haru, EEOC's national chair. From the outset, its goal has been to make sure actors of color are at least seen at auditions. The other issue of concern was — and continues to be — the elimination of ethnic stereotypes on screen.
"African Americans have made the most progress," says Haru. "They were the most militant. Latinos are doing much better. However, they are nowhere near being depicted as they appear in the American scene. No, we're not talking quotas. But we want scripts to reflect the American scene."
Over the decades, EEOC has been instrumental in changing the landscape in many ways. Consider this: SAG was the first entertainment union to pull together and publish statistics on the number of persons of color represented on screen, says Haru. Perhaps even more important, affirmative-action language is now included in contracts between producers and union members with respect to race/color, national origin, sexual orientation, creed, religion, disability, and age discrimination.
"The issue is now enforcing it," says Rebecca Yee, national director of affirmative action/diversity and senior equal employment opportunity counsel. "If there are acts of discrimination, the guild handles it. It is a service we provide our members: protection on the set. Also, when the producers sign our signatory paperwork, they all agree not to discriminate or harass, and they also agree to investigate any reports or allegations of discrimination and harassment."
Though the EEOC focuses its attention on African Americans, Asian/Pacific Islanders, and Latino/Hispanic actors, Yee says, "If any member is being discriminated against based on ethnicity or religion, I encourage those members to contact the guild." On the subject of ethnic stereotypes in scripts, Yee notes, "It's a balance between the producer's creative freedom and First Amendment rights versus the membership being offended. It's not normally the guild's practice to address these issues with producers, even though we have a few times in the past. Mostly, we work with community groups who have the power to protest and boycott against the producers who make and distribute offensive content."
But there are still areas that need to be addressed, say Yee and Haru. Among these: the fair inclusion of Spanish-speaking actors and actors with accents. "An accent should not preclude an actor from playing an 'American,' " says Haru. "Yet they are often precluded from competing for acting roles." The committee is also concerned with the proliferation of Spanish-language nonunion commercials that may not even be shot in the States.
Indeed, a hot line has now been set up to report suspected abuses: (888) 297-4724. Asked if she thinks there will ever be a time when an EEOC will no longer be necessary, Haru says, "I used to think that would happen quickly. I no longer do. I'm 68. I now believe it will certainly exist — and need to exist — for the rest of my lifetime."
— Simi Horwitz
LGBT Actors
As with so many Hollywood stories, SAG's newest committee appeared seemingly overnight after years of quiet foundation-laying by its national chair, comedian-actor Jason Stuart. When he began his career in the 1980s, being an out gay actor in Hollywood wasn't an option he was comfortable with. He was socially out by 1993, but not until around five years ago, when he began attending the gay film festival Outfest, did he became more comfortable with being professionally out. Stuart recalls, "There was the community of openly gay actors who I became a part of. I would hear all the plights and all the successes and say, 'God, we need a place so more people know that it's okay, that the water is safe out here.' "
Stuart began sending letters addressing the issue to then-SAG president Melissa Gilbert, as well as to Angel Rivera, the national director of the Department of Affirmative Action and Diversity, but could never get a satisfactory response from either. When SAG general counsel Duncan Crabtree-Ireland called Stuart one day, Stuart assumed it was to deal with unpaid residuals, but Crabtree-Ireland was a fan of Stuart's work and his idea. Crabtree-Ireland had assembled SAG president Alan Rosenberg and a handful of other SAG worthies in the counsel's office and was calling to discuss the creation of a place for LGBT actors to find support. It took more than the one phone call, of course, as Crabtree-Ireland notes: "The creation of a new standing committee is an unusual event." But due to the broad support from members of the national board, the establishment proceeded with remarkable alacrity. When the committee was officially announced in March 2007, Rosenberg said in a statement, "Supporting members on the job and ending workplace discrimination are in keeping with the guild's mission to promote diversity, equality, and dignity on the job for all actors."
The committee can look back on a string of successes in its first year — including hosting several meetings in L.A. and New York, outreach programs through Outfest and the Sundance Film Festival, and effecting changes in SAG's constitution to bring the union's nondiscrimination rules up to current best practices. There is currently a database of 400-500 names, and plans are to encourage more active meeting participation in regional offices, where Crabtree-Ireland posits the limited involvement being due to "the reality of life for LGBT actors in those areas or just the natural result of a more dispersed actor population." Future plans involve taking up the cause of LGBT actors with Pension and Health, as well as increasing sensitivity within the industry to casting out performers in a wider range of roles. "My idea," says Stuart, "is for this committee not to matter one day."
In the meantime, if you would like to participate — and you needn't be LGBT, just interested in eliminating inequity — call (323) 549-6556 or email [email protected]
— Wenzel Jones
New Technologies Committee
About 10 years before the Writers Guild of America went on strike to gain jurisdiction over webisodes and other content made for the Internet, members of the Screen Actors Guild were already investigating how rapidly-changing new technologies would affect actors. "There's always been a need to keep up with the new technology," says Kent McCord, SAG's 1st vice president and national chair of the New Technologies Committee. "You're really looking at how the future is going to unroll in front of us."
The committee founded by board member Mark Carlton keeps close tabs on new technological tools and mediums producers use to make and distribute commercials, films, and TV shows — any kind of content that involves actors. "The committee's charter is to vet new media and how it's going to affect actors — where our faces are going to be seen and shown, all of those things that play into our professional lives," says Joe Narciso, New York chair of the committee, who, before becoming a full-time actor 12 years ago, worked in technology on Wall Street, serving as global head of applications for Deutsche Bank. "Every day, there's a new invention, a new advancement, a new development. We're in a whole new arena that some of us have never experienced before."
The information gathered by the committee over the years has been helpful for SAG negotiators currently hashing out clip consent, as well as pay and residuals, for new-media work in SAG's TV/Theatrical Contract. McCord notes that to get the best deal possible, it's important to understand new technology from the studios' and producers' point of view. "We know what the companies are talking about, what they're looking at, and [we're] trying to keep up with them — to make sure we have a knowledgeable hand in how we're going to deal and protect our members' images and performance," he says, adding that the committee often attends technology conferences, such as the Consumer Electronics Show in Las Vegas, to learn about the changes that are coming in the entertainment industry.
McCord says those interested in joining the committee should apply when it is reseated ever year, but he adds that space is limited. However, Narciso says actors do not have to join the committee to help. "One of the things that is helpful to this committee is when members raise issues that are important to them," he says.
By sharing his own experiences working on made-for-Internet projects, Narciso has been able to help SAG gain information and organize. "As one of the first committee members, I've been able to inform them about what's going on," he says. "I did a big job for a major advertiser where we did 18 spots on the Internet. It was the first time a major advertiser had gone down the road of creating a major campaign with spots launched on the Internet. It was fortuitous that I was there."
— Lauren Horwitch
Performers With Disabilities
SAG has more than 120,000 members, but only 1 percent identify as having a disability. According to the U.S. Census, 20 percent of Americans identify as having a disability, so the percentage of people with disabilities in SAG is likely higher than 1 percent. But as Rebecca Yee, national director of affirmative action/diversity and senior equal employment opportunity counsel, explains, "A lot of members don't self-identify for fear it's going to affect their employment."
That fear is one of the things SAG's Performers With Disabilities Committee tries to address. "Our overall mission is always employment. We try to encourage and educate our members about the realities of the business," says PWDC national chair Robert David Hall. "We also work with the Affirmative Action and Diversity Committee to help educate the studios and networks about the contributions that people with disabilities can make."
Formed 27 years ago to draw attention to those with disabilities who work in entertainment, the committee sponsored many PWD talent showcases, which attracted top casting directors and studio/network executives. Those showcases proved highly successful and continue today.
In recent years, the committee has become more political and proactive. In 2005 it released a massive, UCLA-authored report, spotlighting the difficulties performers with disabilities face and offering recommendations for improvements. "That report was a long time in coming, but having an actual report vetted by an academic institution gives us a little force in numbers to speak about," says Hall. The committee would like to increase not only the number of roles for performers with disabilities but also the number of characters with disabilities depicted.
It is also pushing for the inclusion of PWDs in SAG's yearly Casting Data Report, which lists statistics for ethnic minorities, seniors, and women but excludes PWDs. Inclusion in the report is one of the points of the current union contract negotiations. Yee reports that the other SAG committees have voted to support the PWDs in these negotiations. Hall asks them to "stay alert and stay current with issues that are facing the guild. If you're able to discriminate against one group, it makes it easier to discriminate against other groups."
"There are some really talented people who were just waiting for a chance to show their stuff," Hall concludes. "We want to help them get that chance."
— James F. Mills
Women
When Susan Savage became chair of the Women's Committee less than a year ago, she had her work cut out for her. A University of California study had recently found that men had overshadowed women in large film roles by 3-1 for more than 30 years with little progress, while a SAG casting study found that women under age 40 had fewer TV/theatrical roles than either age range of both genders.
In response to the statistics, the SAG Women's Committee has become more centered on gender politics and education than ever before, whereas in years prior the committee concentrated on items such as makeup and health seminars, according to Savage. "The issues that need to be addressed are much bigger than how to dress for an audition," says Savage. "As long as we think these statistics are okay, nothing is going to change." According to Savage, the Women's Committee abides by the United Nations Beijing platform outlined in 1995, which calls upon trade unions and other organizations to represent women in the media without negative stereotype.
On May 1, the committee held a public caucus in Los Angeles to discuss strategies to combat ageism, sexism, and other forms of discrimination in the industry. Panelists included members of the Writers Guild of America, the Directors Guild of America, and the Producers Guild of America. Among several topics discussed at the caucus was women's inclusion as not only the responsibility of the media but also of the buying public. "Women are 52 percent of the population," says Savage. "I'm not saying that we should support bad movies, but we can use our buying power to shift the paradigm and support female-driven and female-positive work." Savage admires Tina Fey, the creator, writer, and star of 30 Rock. "I think she's a really smart, savvy woman," says Savage. "You have to start thinking about marketing and branding yourself like she does, because the industry isn't just going to embrace you."
In addition to addressing statistics, the committee provides educational services on women's issues from health care to sexual harassment. According to Affirmative Action/Diversity Department director Rebecca Yee, 90 percent of phone calls to the AADD (the parent of the Women's Committee) are sexual harassment claims from women. "We get a lot of actors who were harassed on the set or during auditions," says Yee. "We also have what we call 'predatory producers,' who go on Craigslist and say they're a SAG producer, and it's a lie. The actor goes to a home to audition, and it becomes abusive."
Yee advises that if a SAG member has been sexually harassed on the job, he or she can call a 24-hour hot line, (800) 724-0767. The number is printed on the back of all SAG cards.
Despite the hard work ahead, Savage remains optimistic. "I'm happy to say in our Women's Committee, we are very motivated," she says. "We have an amazing group of men and women, and we talk at length about what specifically we can do to make a difference."
— Halley Bondy
Young Performers
Few actors are more qualified than Justin Shenkarow to serve as the national chair of SAG's Young Performers Committee. Since age 6, he has been working regularly in film and television, including lead roles on Eerie, Indiana and Picket Fences. He remains active in the industry as an adult, not only as an actor but also in writing, directing, and producing. But as a child he was unaware of the many opportunities SAG provided to young performers. "As I continued acting as an adult, I wanted to be sure I learned all the benefits SAG provided, and I wanted to be there to provide those opportunities to young actors," he says.
The primary mission of the Young Performers Committee, says Shenkarow, is "to protect the wages and working conditions of young actors and provide them with opportunities." These opportunities include regular meetings and casting director workshops. Among the projects Shenkarow is particularly proud of are the ongoing mentoring groups the committee arranges — where directors, actors, producers, writers, and casting directors are brought in to work in small groups with young performers. The committee also came out with the Young Performers Handbook last year, which contains detailed information on issues ranging from audition etiquette to work permits and trust accounts. The handbook, which is free, can be obtained through SAG. "It's a useful tool full of resources that they can take to auditions or keep on set or just keep handy for reference," says Shenkarow.
To keep members informed when an event is coming up, the committee uses email blasts and hard-copy fliers. It also regularly updates its website at www.sag.org/young-performers. Shenkarow wants young actors to be aware that they're always welcome at a meeting. "If they can't attend, they can send their parent as a representative," he adds. "The parent can't vote, but all young actors can."
As for future goals, Shenkarow says, "As new legislation develops, we're always securing better working conditions and wages for actors." The committee is also in the process of putting together a new-media event, where actors will be shown how to do webisodes and short films through a SAG waiver.
Though the Young Performers Committee has existed since the 1970s, Shenkarow says he wishes he had been more aware of it as a child. "I wish I'd known there was a committee I could go to and my voice would be heard and make a difference within the industry," he says. "I would have loved to have participated in the mentoring events we have and attend the casting director workshops we have and to just be a part of my union by participating in it. As a SAG member, you're paying dues, so you might as well reap all the wonderful benefits that we provide. And know that your voice is heard."
— Jenelle Riley