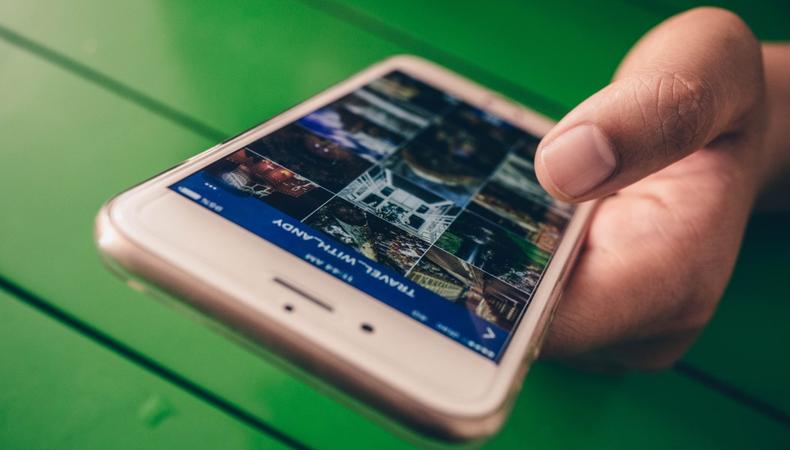 Instagram is a great way to show the world who you are and to give your fans a glimpse into your #actorslife beyond the stage or set. But many actors don't take advantage of this opportunity or, even worse, they use the platform incorrectly. Here are eight of the most common mistakes you may be making on Instagram (and how to avoid them).
1. Posting too many images in a short period of time.
This is the easiest way to get unfollowed on Instagram. Have a bunch of interesting photos from your latest show? You can now post up to 10 photos in a single post. Tell your story with one great flipbook-like post instead of flooding your followers' streams with 10 single images. Your followers will thank you for it!
2. You're not using hashtags.
If you're not using hashtags, you're not growing your audience, period. Hashtags help you find fans beyond your followers.
3. You use too many (meaningless) hashtags.
No one talks in all hashtags. Make sure your captions contain only quality hashtags and you're #not #hashtagging #every #meaningless #word. In the previous sentence, my post would come up for people searching the words 'not', 'hashtagging', 'every', 'meaningless', and 'word.' How many new fans do you think I'll actually get from those searches? Even better, put your hashtags in the first comment of the post and it won't look so cluttered.
4. You're a spoiler!
If you've been given the ok to post about your latest project, always check that your on set photos don't give any information away about the plot. Also, make sure to turn off the geotagging feature for on-set posts. You may think you're the content of the photo doesn't give anything away, but the location might.
READ: 3 Ways to Use Facebook to Advance Your Acting Career
5. You post random, meaningless images.
Instead, try posting backstage or #onset photos like the stage door, your dressing room, etc. Give your fans something they can't see anywhere else.
6. You post and forget.
Instagram isn't just about posting, it's about engaging. When your fans see you responding, they feel a personal connection. Every once in a while, check in to see what your fans are talking about by checking 'Following' under your activity tab. This may give you some ideas for new content on your feed.
7. You don't tag the people, places, and things in your photos.
Tag fellow cast members, crew, and creatives. Don't miss an opportunity! If your photo has a bunch of people in it, tell your fans who they are and connect with your friends in the photo.
8. You don't let your fans in.
The artists who are really rocking their social media have a nice balance of posts that are professional and personal. A big mistake actors make is they think because their social media is for their acting career that their posts have to be all acting- or industry-related or all about their projects. Remember that your audience wants to know about your next project but even, more they want to know how you are just like them! So give your fans and followers a backstage pass. A backstage pass not only on-set or at your next concert, but also give them a backstage pass into who you are!
I hope you can now see that when done right, Instagram can be a fantastic tool for your acting career. To help you achieve even more #InstaSuccess, I invite you to grab a copy of my free ebook "The Ultimate Social Media Guide for Actors" here.
Check out Backstage's horror film listings!
The views expressed in this article are solely that of the individual(s) providing them,
and do not necessarily reflect the opinions of Backstage or its staff.