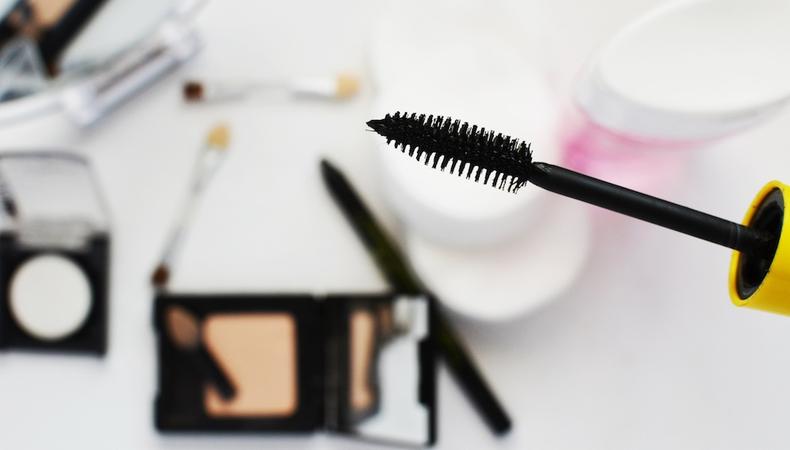 In a perfect world, hiring a hair and makeup artist will ease a lot of the pressure that comes with getting new headshots. However, it can be intimidating to literally put your face in someone else's hands. As a headshot makeup artist for almost 10 years, I've learned that it really is a team effort. Here are some of the best ways to work with your artist and nail your look.
Introduce yourself.
I always ask my clients a few questions about their personal style and what kind of characters they typically play before we get started. This way I can get a feel for what kind of look they need. If your artist doesn't ask, be sure to volunteer the information yourself. If you are doing multiple looks, come up with a game plan together to complement your wardrobe and the variety of types you want to capture.
Bring visual aids.
Nothing can derail a consultation with your makeup artist like vague descriptions such as "dark eyes" or "natural look." Terms like these mean different things to different people so don't be afraid to pull up some photos that illustrate exactly what you want. Check the makeup artist's website for examples of their other work. I find it especially helpful when my clients show me their previous headshots and point out what they did or didn't like about their hair and makeup.
READ: A Makeup Artist Shares the 1 Thing Every Actor Should Always Carry
Be prepared.
It never hurts to bring your go-to products to a shoot. If you have a favorite lip color or brow pencil, offer it up to the artist. Just be open if they want to use their own products because they know what will work better for the camera. For example, I always use the foundation from my kit because I know exactly how it will photograph. However, I love when my clients come with their own tried and true hair products because no one knows your own hair better than you.
Don't micromanage.
Nothing drives a makeup artist crazier than a client constantly checking the mirror, or even worse, the dreaded phone camera. It communicates distrust and is actually counterproductive. A hand mirror or phone is distracting and physically in the way when your artist is trying to work. Plus, it will only stress you out. Makeup can look a little crazy before it all comes together depending on your artist's process. Wait until your artist is finished and then…
Speak up.
Communicating changes or concerns to your artist is tricky. No one wants to feel like they are criticizing another's work. I like to turn this awkwardness on its head by giving my clients a little speech encouraging them to give me feedback and reassuring them that anything can be changed to make them feel comfortable with their look. If your artist doesn't seem as open, it's still important to verbalize any concerns. If you feel uncomfortable, try a compliment first, "I love what you did with my eyes but I feel like my brows are a little heavier than how I wear them. Can we lighten them up?" Keep in mind that your makeup may feel heavier than what you usually wear because it's for the camera. If that's the case, your artist should be able to communicate that. The most important thing is that you feel comfortable before you leave the makeup chair. Be kind but speak your mind and if your artist has a fragile ego, it's their problem, not yours.
Ask for tips.
If you love your look but are worried you won't be able to recreate it for auditions, don't be afraid to ask for pointers or product recommendations. I love teaching tips and tricks. (This is an amendment to my earlier advice about not checking the mirror. I'll always invite my clients to learn an application technique in the mirror if they ask.) The best possible outcome of a shoot is that you get killer headshots, leave feeling confident, and maybe you've learned something new.
Check out Backstage's short film audition listings!
The views expressed in this article are solely that of the individual(s) providing them,
and do not necessarily reflect the opinions of Backstage or its staff.