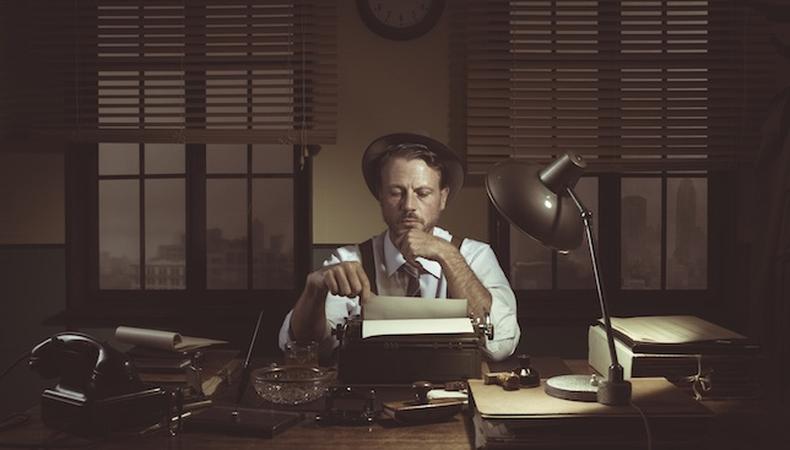 The Austin Film Festival is working harder to connect three essential storytelling worlds this year. As a part of its commitment to writers, the fest has announced the lineup for its inaugural Playwriting Track, added to the already existing Writers Conference, happening Oct. 13–16.
"House of Cards" creator and Oscar nominee Beau Willimon is set to premiere a staged reading of his unproduced play "War Story," which revolves around two soldiers as they battle with the trauma of their pasts while looking to the future.
"AFF is one of the few festivals in the country that focuses on writing, and it's wonderful that they're expanding their program to include playwriting," said Willimon in a statement. "There's been a close relationship between theater and film since the invention of cinema. Like many of my peers, I began my career in the theater and have worked with many theater artists on my film and TV projects. I'm honored to be participating in this inaugural expansion of AFF's staged reading series."
READ: "How to Become an Actor in Austin"
In addition to showing what Willimon's been up to since departing from the Emmy-winning "House of Cards" as showrunner, the section will also feature a slew of film and television artists who will breakdown "the art and craft of dramatic writing and how these techniques can serve to inform storytelling for both the stage and screen," according to a statement from the festival.
Set to appear is "You're the Worst" creator Stephen Falk, writer on "The Affair" Melanie Marnich, "Children of a Lesser God" writer Mark Medoff, Linda Woolverton, who wrote "The Lion King," as well as creatives from "Guardians of the Galaxy," "Jessica Jones," "The Mentalist," "True Blood," "New Girl," and "Nashville."
READ: "How 20 Years of Auditioning Led Kether Donohue to 'You're the Worst' "
Scheduled panels will touch on Shakespeare, how to adapt plays for the big screen, how playwrights can transition to the television or film writers' room, what makes compelling dialogue, as well as working subtext and rhythm into one's storytelling.
For playwrights looking to participate in AFF next year, the festival also announced a playwriting competition set to kick off in early 2017 as an extension to the already established Screenplay Competition. Submit your full-length play and gain exposure to industry professionals, as well as networking opportunities through the Writers Conference! Stay tuned for more details.
Want to be featured at AFF? Check out our Texas audition listings! And for some writerly advice, check out the video below!
For more acting advice, visit Backstage's YouTube channel!