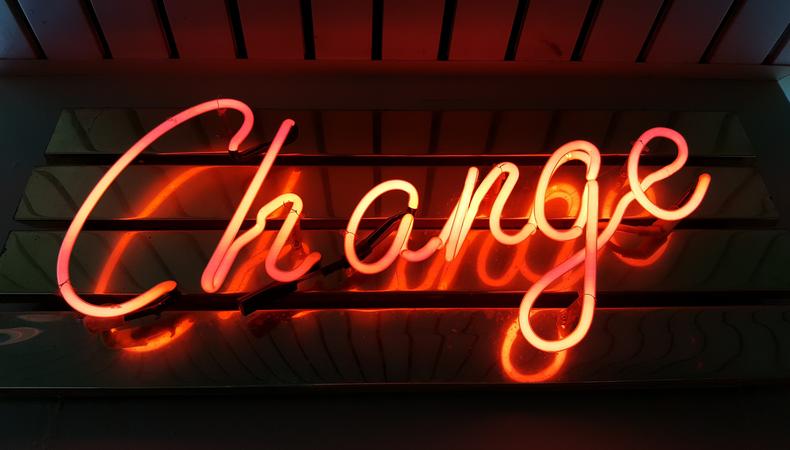 If you've been acting long enough, you've likely heard the expression, "There's no acting without auditioning."
The goal for all of us is to get to a place where we don't have to audition but can be given roles based on our body of work. I believe every actor has this potential, but until it happens, we have to dominate every audition we get. Your ability to walk away from every audition feeling your absolute best about your performance will determine the type of career you'll have.
This starts as an inside job, meaning you have the confidence and creativity to be your best while also knowing what the people who have the power to hire you are looking for in the room. I've consulted some of my closest friends and industry executives to give you an inside look at what they need from you in order to offer you a role in their productions.
Before I get into these nuggets of wisdom, I want to share a few things you can do to help yourself get in the right mindset for auditions.
Meditation
If you're an actor, there's no question that you should be meditating. It has the unique ability to widen your playing field of creativity and open you up to unorthodox ideas and techniques.
Find time to meditate for at least 15 minutes in the morning and at night. When you're going into the audition room, you may get the intuitive urge to read your script differently than planned. This could be the choice that lands you the role. Being in the right place at the right time could possibly be the difference.
Fearlessness
When you are fearless, you trust in yourself and your choices. When you are fearless, you're willing to ask to do your scene again but in a different way even when you know they want you to be on a time limit. When you are fearless, you exude courage in the face of being afraid as it relates to the business of your acting career. When you walk into the audition room fearlessly, everyone can feel it and that can only benefit you.
Pressure can go one of two ways: it can make you a superstar or it can kill your career. Choose to use it in your favor. A great man once said, "On the other side of fear lies the greatest experiences of our lives." Let that quote be a catalyst that not only leads you to being a fearless actor but a more confident one.
READ: The 1 Quality That Will Get You Cast
Meditation and fearlessness are two irreplaceable components for every actor but once we've done all we can do for ourselves, we need to find other ways to give ourselves an advantage while auditioning. Enter two of the brightest producers and directors I've had the pleasure of being around. Jack Piatt is a respected producer and director in the Greater Los Angeles Area. He's also head of content for Jammcard Productions. Jack has been in the industry a number of years and has produced and directed hundreds of films and music videos. He had some great insight on what he feels are staples that the majority of casting directors, directors, and producers look for when hiring an actor.
1. Look + Fit: Does the actor past the eye test? Does he/she feel like they fit the role you envisioned? The Cohen brothers are well-known for meeting each and every background actor who works on one of their movies. The right look matters. If they don't fit the role visually, why go to the next step?
2. Chops: Can they act? Do they have range? This one is par for the course with any serious filmmaker.
3. Authenticity + Uniqueness: Do they come across as deeply authentic? Do they have that special something that jumps off the screen and sets them aside from the rest of the cast?
What I find amazing about these three tips is that we can get better at each of them every day. When you put in the time, you better believe it will pay off one way or another in the long run.
Next is Ryan Basham, a producer, director, screenwriter, and CEO of The Basham Company in Los Angeles. He's a veteran in the film industry and has worn the hat of producer numerous times, as well as a former life as a talent manager. He is well known for his honest and direct-yet-supportive advice to actors. When asked about what he looks for the most in hiring an actor, here's what he had to say:
"It's tough to pick just one thing, but I'll put it this way: The one thing that is a deal breaker, more than fitness for the role, preparedness, or anything else, is, do I believe they are reliable and won't suck to be around for however long we'll need them.
"You're a great actor, great! So are fifty million other people. But are you a good person? One of the things overlooked a lot in Hollywood that isn't really taught in acting school is that people want to work with actors they like. Everything runs so much more smoothly when we can have a great time on set while we're working hard."
At first glance, you might think that you already know this but it's so easy to fall into the trap of becoming self-centered. In a world of acting when the majority of the time it's all about you, we have to be careful that we're giving as much as we're trying to receive. It all starts with not only being a great actor but being a great person. If you're going to conquer the audition room every time, you have to be prepared. It's an inside job in the sense of being confident, fearless and bold enough to trust your intuitive nudges that you receive from meditating.
Put yourself in the shoes of the director or producer and asking yourself what they're looking for. Ultimately it's about being the best person you can be around everyone you meet in this industry. People will applaud your good acting, but they'll cherish and never forget the fact that you're a great person.
Shaun Grant is a dynamic "entreperformer" that is a recognized authority in personal performance and transformation. He is the author of "Prosperity Secrets: How To Live the Life of Your Dreams." He is also the creator of The Vibrational Actor and hosts his own podcast called The Actor's Area. Shaun has been acting, writing, and coaching for the past ten years. He teaches the concept of vibrational acting and vibrational consciousness to performers around the world. His soul purpose is to inspire, uplift and motivate actors through cutting edge mental and spiritual practices. He's at his happiest when his students experience successful breakthroughs in mind, body, and spirit as it relates to their acting careers. Shaun has acted in over forty projects, working alongside some of Hollywood's brightest stars, and has written and produced his own projects as well. When Shaun isn't acting, writing or coaching, he enjoys engaging in his love of travel and creating life-changing content through his blogs.
Visit www.shaungrantacting.com and www.uplifterentertainment.com for more career information. Find Shaun on Facebook, Twitter, and Instagram.
Get all of your audition questions answered by peers and experts on the Backstage Community forums!
The views expressed in this article are solely that of the individual(s) providing them,
and do not necessarily reflect the opinions of Backstage or its staff.