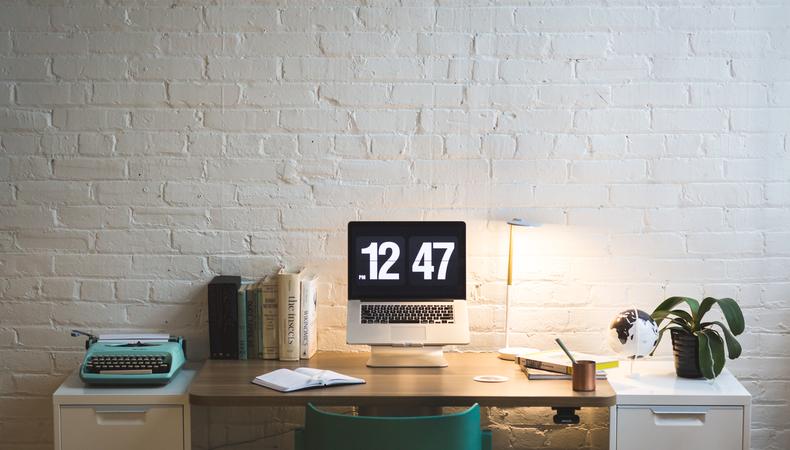 How much time does it take to establish a voiceover career? For that matter, how much time and attention does it take to establish and maintain any small business?
Let's assume you're dedicating at least 25–30 quality hours a week to VO, an amount that would be considered part-time for any other business. If you commit to that schedule for no less than a year, it's more than likely you'll create the voiceover career you've longed for provided, of course, you've allocated your time wisely and you have realistic expectations.
Here's what I suggest: start gradually with what you can do. In other words:
Commit no less than an hour to a proper vocal warm-up five days a week.
Realistically, it will likely take you three-to-five weeks to incorporate this element into your weekly routine, just like any physical workout regimen. But without it, your vocal precision and stamina (which will be tested with a moment's notice) won't be as reliable as they need to be. So stay sharp!
Considering this element never goes away, it's required of every experience level. Your mettle will be tested when you least expect it and this is something you can control. It's imperative you're consistently up to professional demands if you hope to succeed.
Dedicate 10–15 hours/week toward training and study.
This should include variations on the following: one-on-one coaching, listening back to your recorded coaching sessions for a deeper comprehension of the techniques and concepts you're attempting to master, reading credible references and resources, listening to industry-related podcasts, and generally keeping up with advancements in the industry. If you're interested, you're interesting. It's true in life and especially true in this profession.
READ: How To Prepare For Recording Your Voiceover Demo
Spend a few hours mastering, maintaining, or tweaking your home recording setup.
This will ensure your auditions and home recordings are "road-worthy." Be careful to not allow this element to become all-consuming. Some people get carried away geeking out on the gear when other aspects of their careers require greater attention. Prioritize! While it's necessary to record, edit, and convert your auditions into MP3s from home and occasionally on the road, be sure to keep it simple. Technical advances allow even the greatest technophobe the ability to master quality home recording with very little effort today. As long as you have a quiet location, secure internet access, and a reliable computer, you can secure talent agents from a variety regions across the country—not just locally—and deliver quick, quality auditions.
Devote 10–20 hours/week toward marketing and promotion.
Auditions are how you establish and ultimately maintain your reputation with agents and producers alike. It's how you build professional relationships, provided you're consistently delivering the very best you can offer. Auditions are your most important form of your promotion but they shouldn't be your only form of promotion if you hope to have a thriving career.
Other forms of marketing and promotion include creating your logo, establishing your voiceover only web page, promoting yourself to talent agents until you're auditioning regularly and you're happy with the amount and caliber of jobs. Your objective is to make your name known and yourself available to the work. Make yourself familiar with your voiceover demos' primary target audience: producers and their associates and assistants.
Needless to say, there's always work to be done when you have a small business, especially if you're a voice actor. Own it. Dedicate no less than 25–30 hours a week for at least a year to establish and advance your career. Doing so will only help ensure you have a career at all.
Get all of your acting questions answered by peers and experts on the Backstage Community forums!
The views expressed in this article are solely that of the individual(s) providing them,
and do not necessarily reflect the opinions of Backstage or its staff.