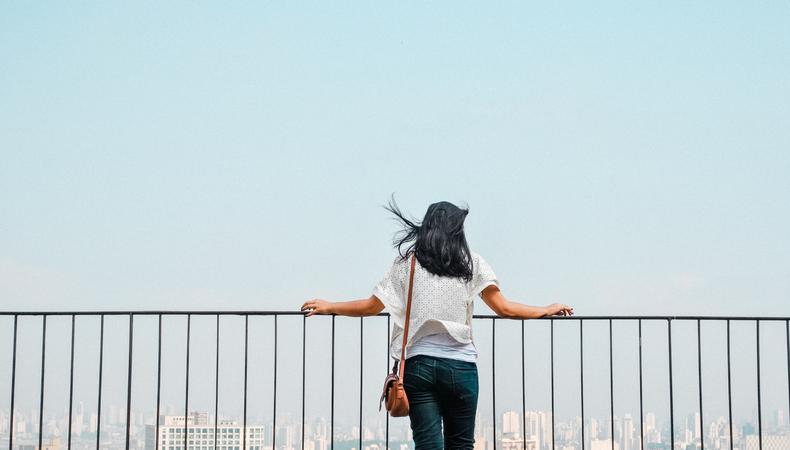 There are two factors that always help remind me that I am enough, regardless of what my resume says:
When I practice self-care, a non-negotiable in my book.
When I get hugs and encouragement from friends booking the jobs I wanted to book.
This happened recently while on a three-day shoot. I was an extra. My talented friends, on the other hand, were principles.
One of these friends was named Andrew, who I had met a year prior during my stint as an intern at a casting office. I specifically remember Andrew because he walked into the casting office and crushed his audition. And he nailed the callback. All signs pointed to him booking the role. Spoiler alert: He didn't book it.
Between takes, Andrew and I got a chance to catch up. We discussed the audition where we met and he even inquired as to who had booked the part. I didn't know, but I was able to tell him that they ended up casting someone who wasn't even at callbacks that day.
After Andrew's callback, the decision makers on the project chose to make Andrew's character a little bit older. As a result, Andrew was out of the running. They held a third round of callbacks and made a new choice. Of course, poor Andrew was left in the dark about all of this.
READ: How to Normalize Rejection
I don't know about you guys, but when I book the room but not the part, my negative chatter (I call mine Fred) can get a little aggressive.
"You totally didn't say the lines right."
"You should have worn something different."
"You didn't actually do as well as you think you did. In fact, you should probably call your old boss because you're clearly meant to be a waiter the rest of your life."
The thing is, you probably did book the part. You probably did a great read with the lines. But in this business, there are often factors that are out of our control. There certainly are things you can control that do warrant some focus and self-talk, but let's also recognize and accept the plethora of other factors we need to let go of.
To all the Andrews out there who are talented, funny, and charming as hell on set, keep it up. You're doing great. There are people who realize it, even if they can't give you the part right now. It's only a matter of time until it's your turn. When it is your turn, let me know on Twitter so I can give you a shoutout! Let's go get 'em, friends.
Tony Rossi is an actor working out of Chicago with a strong interest in personal development. As he continues to build his resume, he loves helping his peers recognize their self-worth regardless of where they are in their careers. Follow his positive thoughts, inspirational videos, and #notperfect moments on Twitter and Instagram.
Get all of your acting questions answered by peers and experts on the Backstage Community forums!
The views expressed in this article are solely that of the individual(s) providing them,
and do not necessarily reflect the opinions of Backstage or its staff.