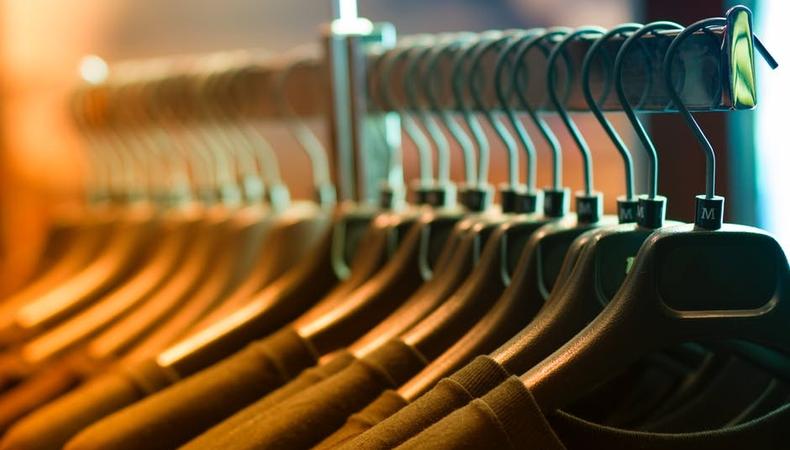 There are dozens of reasons why consignment shops are an actor's best friend. Where else can you pick up a cute and affordable "new" outfit for a meeting with your agent or a fellow creative, find a period or character-inspired ensemble to wear to any given audition, and make money by selling your own bygone duds? It may not surprise you to hear that Los Angeles is home to some of the best vintage and consignment shops in the country, ready to be scoured for hidden treasures. (Consignment shopping is also a great and thrifty way to fill a day off!) Here, we take a look at some of the finest in the land. Happy hunting!
Iguana Vintage Clothing
Where: Hollywood (Hollywood Blvd.) and North Hollywood (Lankershim Blvd.)
What: Family-owned with three locations throughout Southern California (the third is in Sherman Oaks), Iguana has been in the game for more than 20 years and has grown to become the largest vintage retailer in the country. Whether you're looking for swinging couture from the 1920s or the back-in-a-major-way stylings of the '90s, Iguana will have everything you need at a reasonable price.
Lemon Frog Shop Vintage Bazaar
Where: Echo Park/Silver Lake border
What: Upon first entering Lemon Frog Shop, your eyes may need a moment to adjust to the vibrant colors. Once they have, you'll be able to sift through some of the most eclectic offerings of any vintage outlet, with a guaranteed plethora of $10 items. Specialties include hippie, disco, punk, glam, and mod.
Avalon Vintage
Where: Highland Park
What: You're less likely to call upon Avalon for everyday wear, but it's the go-to for period pieces. Beloved by celebrities (and their stylists), this higher-end treasure trove also boasts one of the most knowledgeable staffs in town, able to assist with your every vintage query. It also has a comprehensive collection of vintage records for sale if you want some mood listening to accompany your new purchases.
Foxhole
Where: Silver Lake
What: Despite the oxymoronic way it may sound, "vintage" is a major trend right now and no one is more on top of it than Foxhole. Since opening in 2013, the Silver Lake spot has grown more and more popular thanks largely in part to its specialization in vintage denim that is frequently refurbished into more modern fits. It also boasts a bevy of vintage and antique home goods to add a stylish (and only slightly hipster) flair to any living or bedroom.
Hidden Treasures
Where: Topanga Canyon
What: Hidden Treasures is exactly what it sounds like: hidden. In the less-trafficked Topanga Canyon area, the first thing that will strike you about the glittering storefront is its chotchke-adorned exterior. Vintage connoisseur Darrell Hazen founded the shop in the 1980s after years of selling clothes on the Canyon roadside throughout the decade prior. As such, you'll find offerings that are decidedly eccentric and wonderful, in addition to one of the best vintage t-shirt collections in town.
Society of St. Vincent de Paul Thrift Store
Where: Lincoln Heights
What: A true-blue thrift store in every sense, Society of St. Vincent de Paul drives vintage fiends wild with what is not only an extensive collection of vintage from all decades and styles but also a swoon-worthy assortment of furniture and other home decor. Best yet, though, every dollar you spend in-store helps to provide food, shelter, and clothing to those in need.
Squaresville
Where: Los Feliz
What: Antithetical to its name, Squaresville is decidedly hip when it comes to sartorial finds of all sorts. However, the two-story spot specializes in outfit completion: the handbags, shoes, and accessories are the biggest draw for those in the know
Check out Backstage's L.A. audition listings!