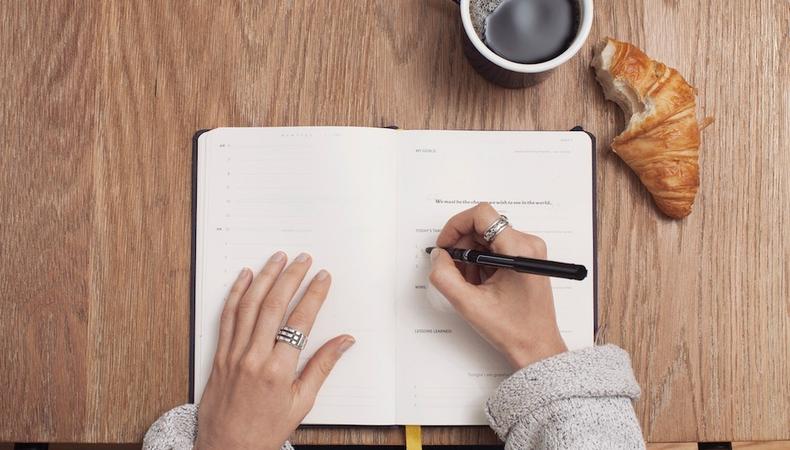 In my last article, I talked about the importance of having a community, constantly training and understanding the business in order to have a successful acting career. But what happens when you suddenly find yourself unemployed? The space in between jobs can be the most part frustrating part of being an actor. How do you keep the creative fire burning when you don't have a script in front of you? Here are some helpful suggestions that will keep you ready should a big audition suddenly pops up:
Create
Actors who have taken their careers into their own hands are dominating today's TV landscape. Issa Rae with HBO's "Insecure," Donald Glover with "Atlanta" on FX, Ilana Glazer and Abbi Jacobson with "Broad City" on Comedy Central...they all show us that instead of waiting for your dream project to magically appear, create it yourself.
These opportunities aren't limited to TV and film. Jocelyn Bioh has a thriving Off-Broadway acting career and also has a play she wrote premiering Off-Broadway at MCC. Legends like Sam Shepard, Wallace Shawn, and Tracy Letts show us that it is possible to be a writer without sacrificing your acting career.
Utkarsh Ambudkar's podcast, "Let's Talk About Me, Baby," deals with issues of diversity and representation in Hollywood and includes interviews with guests like Lin-Manuel Miranda. Emmy winner Riz Ahmed is also a successful rapper. There are so many opportunities for actors willing to create that there's no reason to be sitting at home waiting for an opportunity that may never come.
READ: 7 Ways to Create Your Own Work
Network
The classic saying "it's now about what you know, it's who you know," is especially true in our business. People want to work with people they know and trust. But how can a new actor on the scene meet people? Let me count the ways!
If you're based in New York, Ensemble Studio Theatre has a monthly event called First Brew where actors can show up, meet writers and read some plays in development. The Classical Theatre of Harlem has Playwrights' Playground events that invite actors to flex their cold reading skills.
Don't be afraid to get your film festival on; meeting up-and-coming filmmakers before they become the next Spielberg can lead to collaborations on both sides of the camera. The 24-hour film festivals, specifically, team directors, writers, and actors together for time-crunched filmmaking.
Expanding your community will only increase the potential of you being a working actor. Bobby Cannavale found his first community at Naked Angels. He talks about showing up to their Tuesdays@9 event every week just so he had a chance to act. Slowly, he started to book jobs and today he is a certified A-lister.
Expand
We all have weaknesses as actors. Some people need to improve their dialect work and others have no idea how to do Shakespeare. Spending your downtime as getting better and adding new tools to your toolbox will allow you to expand your audition opportunities and help minimize the time you spend as an unemployed actor. You can also strengthen the skills you already have. Some actors form tape groups with their friends to film scenes from popular TV and film scripts and offer feedback. This practice allows for more comfort on camera while also having a chance to notice habits so that when that big series regular audition comes around, you're ready.
Being a consistently working actor is what performers strive for. But every actor, from people on the A-list to beginners, experiences periods of unemployment. But staying ready for that big audition is key.
Denzel Washington says, "Luck is when opportunity meets preparation." So instead of sitting around and complaining about being out of work, take action. Say yes to that reading. Take that class you've been eyeing. Getting out of your comfort zone is essential to being a good actor and to having a long, sustained career.
Reynaldo Piniella is an AEA/SAG-AFTRA actor who was born and raised in NYC. He has been seen Off-Broadway at Signature Theatre Company and Theatre for A New Audience, regionally at Actors Theatre of Louisville and the Repertory Theatre of St. Louis and on screen on Amazon, CBS, NBC, FOX, CW, FX, Starz, and Comedy Central. Follow him on Instagram and Twitter @ReynaldoRey.
Get all of your acting questions answered by peers and experts on the Backstage Community forums!
The views expressed in this article are solely that of the individual(s) providing them,
and do not necessarily reflect the opinions of Backstage or its staff.