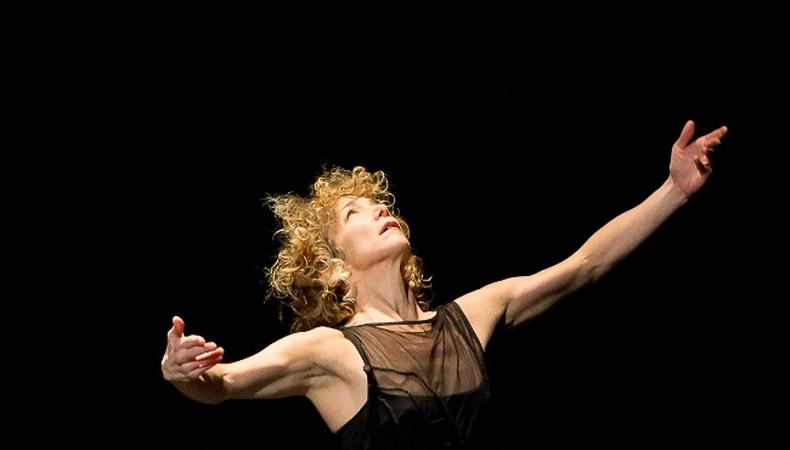 Heidi Latsky is artistic director and choreographer of Heidi Latsky Dance, founded in 2001. Originally from Montreal, she received noteworthy recognition as a principal dancer for the Bill T. Jones/Arnie Zane Dance Company. By using dancers with singular attributes, HLD brings passionate and provocative dance to diverse audiences.
What is the mission of Heidi Latsky Dance?
The mission is to redefine beauty and virtuosity through contemporary dance that is evocative and provocative, as well as the intense investigation of the individual. What I've been doing for many years, even before I started working with people with disabilities, is what I call movement portraits; instead of everything coming from me with my movement, this is all about what each person brings to movement. When I first started the GIMP Project, my producer at the time said that one of my strengths was honing the unique attributes of the dancers I work with. That became the foundation of the work, and it still is. I am very big into social justice issues—especially now, with the kind of work that I'm making and the kind of political climate we're in, I feel that it's even more vital. And as I get older it's important to me that the work resonates on many levels, that it speaks to larger concerns.
READ: 5 Styles of Dance Every Performer Should Know
What would you like to see more of in the world of dance in general and more specifically in New York?
I would love to see more intersection, more funding, more rehearsal space—a huge issue—as well as more opportunities for choreographers to be supported by an organization. I remember discussing with Nicky Paraiso from La MaMa the form of disability and dance and how artists need to be nurtured. One of the hardest parts about New York and the United States in general, often different from Europe, is that there isn't enough funding and so there's no home, no residency where you can continually create your work. Right now, for instance, I have one rehearsal a week because Hunter College has offered me free space one day a week. That's all they have had up until now and I am so appreciative of their support, but I am finding it challenging to get the work that needs to get done done. Especially with my current large—as in 20 core dancers—cast. I also think right now it would be lovely to see more people with disabilities integrated into works and supported in New York City. It is actually starting to happen now, though, thanks to organizations like Dance/NYC and the Ford Foundation.
What advice do you have for dancers just moving to New York?
Some dancers make the mistake of coming to New York and taking every workshop and every different class to try to be seen. You have to do that to a certain extent, but what sometimes happens is that they lose their training. The consistency of training is one of the most important things, as well as finding a teacher you trust and finding a place where you can go, let's say five days a week—if you can afford it. I know it's expensive, but we're athletes! We have to train! When you find a teacher who really understands you, they can help you reorganize every morning, and for me that was a ballet teacher when I first came here.... I do think, though, you are your instrument and that instrument has to be well oiled. First and foremost, protect it, strengthen it, and make it as versatile as it can be, as strong as it can be, so you can do many different persons' works. Then once you have that, you start exploring: taking workshops from choreographers you are interested in, seeing different works, etc. You're supporting your athleticism and your artistry, and then you're going out and exploring different people's movement on your body.
What advice do you have for dancers with disabilities?
Similarly, you have to be very realistic about what you can and cannot do and who you can and cannot work with and what you need in order to dance. I think all dancers have to be very discerning about their training. This is usually done by trial and error, and I think it is imperative to find what the best modality is for your particular body. For example, although I am a modern dancer, because of ligamentous laxity, modern classes really hurt my body, but very slow and simple ballet classes worked. Listen to your body and stay open to alternative training methods. At one point Pilates did wonders for me, but then it stopped working as well. I began to do Bikram yoga, which also ran its course, and now I am working on my own more mindful practice.
READ: How to Become a Dancer
What is one of the company's most memorable moments or achievements?
In honor of International Day of Persons with Disabilities, we not only did these installations but we were on a Clear Channel digital billboard and we have continued to be on those billboards. When I see our ON DISPLAY PSA, [it's] so different from all the commercial ads that are up in Times Square, with people of all shapes and sizes on those billboards that are normally your traditional beautiful people; it was taking it to a place where I never thought we could go as a modern dance company on stage.
Inspired to pursue your own dance career? Check out Backstage's dance audition listings!