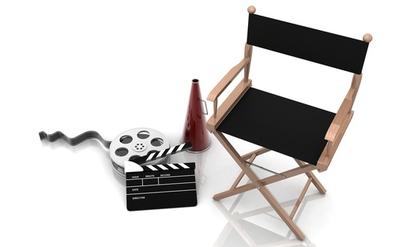 Digital video comes in all shapes and sizes. And depending on where you need to show off your video—the web, a DVD, your iPod, the big screen, etc.—it most likely has to undergo a conversion process from its original or current format to fit into the one for which you're intending it. There are many options for converting or "transcoding" digital video, and knowing which options to choose can seem a little daunting for both newbies and seasoned pros.
But the basics really aren't that complicated. Whether you need to post your latest digital video project to YouTube, transfer one of your demo reels from your computer to a DVD, or transfer the contents of an old VHS tape to DVD, digital conversion actually can be a simple and inexpensive process.
Prepping video for different media is like sending a package by mail. Each carrier has certain requirements to ensure your package arrives without any of its content getting lost or damaged. You have to fold it a specific way and box it up into a very specific container. For digital video, the "folding" method is referred to as a codec (short for compression-decompression), while the specific box is a container.
Raw video is almost always too big and bulky to fit most media, so it has to be compressed down to a more manageable size and format to display efficiently. Here are three common transcoding processes.
VHS to DVD/Computer
If you need to convert video from a VHS to a DVD or to a computer, you will need a VCR or some type of VHS deck. Electronics stores like Best Buy sell combo VHS/DVD players that do the conversion for you, burning the contents of a VHS tape straight to DVD. To transfer the VHS video directly to your computer and editing software, you'll need an analog-to-digital converter. Many DV camcorders can do this by porting directly into a VHS player.
DVD to Computer
This process requires conversion software. You can download free, open-source versions of programs like Handbrake, VLC Media Player, and Any Video Converter, or you can buy the more-feature rich versions and software like Sorenson Squeeze. You will want to rip video from a DVD (make sure you have rights to do so if you're using this video for commercial or promotional purposes) using the H.264 codec and the .MOV container (the video file extension will be .mov), as these are the most common for best quality web video.
Computer to YouTube (or other video sharing site)
For this process, you would use the same video conversion software you used to convert DVDs, and the same or similar codec and container. YouTube (as well as other video sharing sites like Vimeo) accepts video in a range of different formats. Again, .MOV is ideal, but you can also use .MP4, which is generally a smaller file size, but as such may compromise video quality. MP4 is an ideal container for video you are looking to export to a mobile device like a smartphone or iPod.