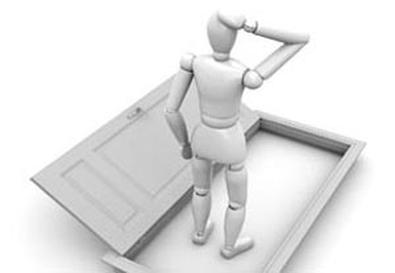 Monika Mikkelsen, Los Angeles
'
Halloween II,'
'
The Devil's Rejects,'
'
The Oh in Ohio,'
'
My Life Without Me,'
'
Nurse Betty'
I fully support whatever makes the actor the most comfortable in the audition. If dressing in character or carrying a phone works, use it! The time an actor spends in the audition room is that actor's time to get the role. We all want actors to get the role. It's why we scheduled them.
I do draw a line at weapons and any form of physical harm. No guns, no knives, no falling. I'm still haunted by the actor who slammed his hand into a wall only to meet cement. Yes, he broke his hand. If there is an intensely physical role or a role that demands weapons work or physically threatening work, we can get prepared for it, but always discuss the danger before diving into it.
Pat Moran, Baltimore
'
He's Just Not That Into You'
(
Baltimore
), '
State of Play'
(
Washington, D
.
C
.), '
A Dirty Shame,'
'
Homicide
:
Life on the Street'
(
Baltimore
), '
Serial Mom,'
'
Cry-Baby,'
'
Hairspray,'
'
Polyester'
Some do, some don't. To me it's not relevant, basically. Some people feel superstitiously that they should, which is fine. The only thing I don't suggest is, if I call somebody in to read for the part of a doctor, that they arrive with a stethoscope. Because if I couldn't see them as a doctor, I wouldn't have called them. Or if they're reading the part of a coal miner, I don't need a coal miner's hat. I did see you as a coal miner. Believe me, it just does not matter. But the stethoscope thing makes me nuts. It really does. Why do you think I called you in?
Scott David, Los Angeles
'
2012,'
'
For Christ's Sake,'
'
Criminal Minds,'
'
Leverage,'
'
The Gene Generation'
Costumes and props for certain types of auditions are very appropriate: doctors, cops—no guns, please!—and hooker attire is always appropriate for the producers and directors to really see what they'll be getting.
Ilene Starger, New York
'
Did You Hear About the Morgans
?,
'
'
The School of Rock,'
'
Sleepy Hollow,'
'
A Simple Plan,'
'
The Parent Trap,'
'
The First Wives Club,'
'
Robin Hood
:
Prince of Thieves'
I think that's really more the actor's preference. I mean, sometimes I will say to an actor, "I think you need to dress a different way for the callback" if it's more related to the character. For example, if one is playing an upscale, sophisticated character—such as a lawyer or a stockbroker—I think one should come in dressed accordingly, not wearing jeans and a T-shirt. I don't mean come wearing a costume, but I think one should come in looking as much like the character as possible.
I would just say again, if you're coming in for a drug addict, don't wear a suit, and if you're coming in for a lawyer, don't wear ripped jeans and a baseball cap—in the sense that if you were going to any social situation, you would try to dress accordingly. I don't mean spend money to buy outfits or come in wearing a cop uniform if you're playing a cop. I'm just talking about good common sense.
Kari Kurto, Los Angeles
'
Potter's Field,'
'
Hit List'
;
casting associate on
'
Kath & Kim,'
'
Weeds,'
'
My Name Is Earl'
Dress to suggest the character, but don't wear costumes or use props. It's distracting, and we just want to see you and your performance.
Amanda Mackey and Cathy Sandrich Gelfond, New York and Los Angeles
'
The Last Song,'
'
The Proposal,'
'
Beverly Hills Chihuahua,'
'
The Women,'
'
United 93,'
'
The Cooler,'
'
The Fugitive'
Gelfond: Whatever they need to get into character. There was one time when we were in the room together, and it was a very new actor, very new, and the scene called for a knife, and he pulled a knife out on me. And Amanda had to leap up and say, "Please stop, just stop!"
Mackey: "It will now be time to leave the room!"
Gelfond: The guy was standing over me, and he was shaking with this knife as I'm reading with him, because he was nervous.
Mackey: It was a large knife.
Gelfond: Poor Amanda just leaped up. It was probably the biggest audition he had ever gotten. That was a mistake.
Both: No weapons!
Gelfond: No weapons, no throwing of chairs, no bodily harm. Nonthreatening or noncombative props are acceptable, as long as you don't inflict harm. Whatever you need to do other than inflicting harm upon the casting directors.
–
Reported by Cassie Carpenter