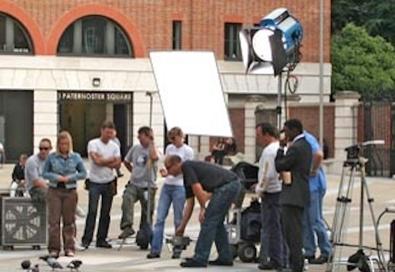 The Consumer Affairs Committee of the New York City Council voted 5-2 in favor of superseding Mayor Michael Bloomberg's veto of a law banning the use of cell phones in places of public performance. The Committee vote was taken Thurs., Feb. 6, and is the next-to-final step in a six-month process that began when Harlem Councilman Philip Reed first introduced the legislation, one of the first of its kind in the nation.
The matter now returns to the full Council, which originally passed the legislation last year in a lopsided 40-9 vote. Should the Mayor's veto be overridden—as all five of his previous vetoes have been—the cell phone ban will become law 60 days later. The Council vote is expected on Thurs., Feb. 13.
The measure makes it a punishable offense to use a cell phone "any place…where members of the public assemble to witness cultural, recreational, or educational activities," including live theatres, libraries, museums, galleries, movie theatres, and concert halls. (Cell phones may still be used at sporting events and in emergencies.) If enacted, the law will require venue owners to display signs announcing the ban with "a nominal fee of $50" the penalty for violations.
Last month, the Associated Press reported that in his veto message, the Mayor wrote: "We do not hesitate to shush. Some standards of conduct, not directly affecting public health or safety, can best be enforced not through legislation but through less formal means." According to a written statement provided to Back Stage by City Hall's Office of Communications, a different part of the Mayor's message further underlined his reasoning. "[The law] would apply in thousands, if not tens of thousands, of locations throughout the city and, for that reason, would be virtually impossible to enforce with the limited resources available," the Mayor wrote.
Despite Bloomberg's beliefs about the ban, Reed's tenaciousness has been equally unstinting. In the same statement from City Hall, the Councilman said, "the real purpose of this legislation is to arm theatre owners and managers with the ability to post signs of prohibition and to increase civic awareness of this ongoing dilemma." And in a statement issued after Bloomberg's veto became public, Reed called it "very unfortunate that the Mayor chose to veto legislation that is not only supported by the majority of New Yorkers, but is also intended to improve their quality of life."