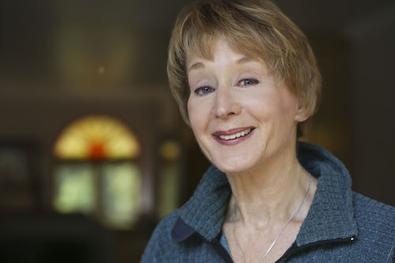 From years of being an actor, commercial casting director, director, writer, and teacher, I have come to believe that dedicated actors are truly courageous and inspiring. Yes, I said courageous. I know that most only think of those facing physical danger, like soldiers, policemen, firemen, and people with major medical issues as courageous, but when you look at the dictionary definition, you might see it differently.
cou·ra·geous: not deterred by danger or pain; brave, bold, unafraid, daring, risky
Although you are not in physical danger (unless doing stunts), you do, way too often, experience emotional distress over getting auditions and doing well at them, booking jobs, getting good representation, making the best career decisions, earning a living, and multiple other life and actor-oriented issues.
You are brave, bold, and daring in your pursuit of a risky career that requires sacrifice, hard work, and financial investments without the guarantee of success. Even during the necessary training you do to develop your craft and prepare to get and do professional work, I know for a fact how courageous actors must be. Week after week, time after time, it is challenging to put yourself up in front of other students and teachers, to get direction and critique about you and the work that is presented, allow yourself to be emotionally available, take chances, and be willing to fail (in order to grow). And then the actual auditions and working on the set or onstage can be exciting, but for many, makes them fearful about failing. So, as I said, being an actor and living this life is challenging and takes real courage, but it is so worth it, because the work and personal successes produce such "highs" that are not found in many other professions.
Most actors don't see themselves as courageous because they are compelled to learn their craft and succeed, and don't really understand how brave they are in pursuing their dreams. In this society, most people are afraid to work for an occupation that doesn't produce financial security and most choose to travel down a more traditional, logical, and sensible road. And if the truth be told, many of those people envy you pursuing your passion, creativity, and emotional availability.
You have chosen to be a professional actor because you believe it to be your calling and a vocation and that you must make a concerted effort to train for and pursue. And IF you ever decide to travel a different path, you will have no reason to be disappointed in yourself, because it was a choice—not the fear of never having worked at something you believed that you wanted to do.
Own that you are courageous—that courage is the power that will fuel your career. Whenever you are anxious or fearful, don't be afraid of being afraid. I truly believe that when you question yourself or are worried, those feelings should be a reminder that you are courageous and sensitive, as well as a gladiator on a quest that can be of service to millions. Remember many others have another definition of courage: "Being afraid and doing it anyway."
Carolyne, a casting director, working actress, and director, is considered by agents, casting directors and students, the best Commercial Audition Acting Coach in Los Angeles. Since 1982, the Carolyne Barry Workshops have been one of the most successful, full training Acting Schools. Ms. Barry and her coaching staff have trained thousands of professional actors. The comprehensive acting, commercial, hosting, and musical theatre workshops and the teachers offered in her programs have often been voted the BEST by the Backstage readers. Follow Carolyne on Facebook and Twitter. For more information visit www.carolynebarry.com and www.mastertalentteachers.com.