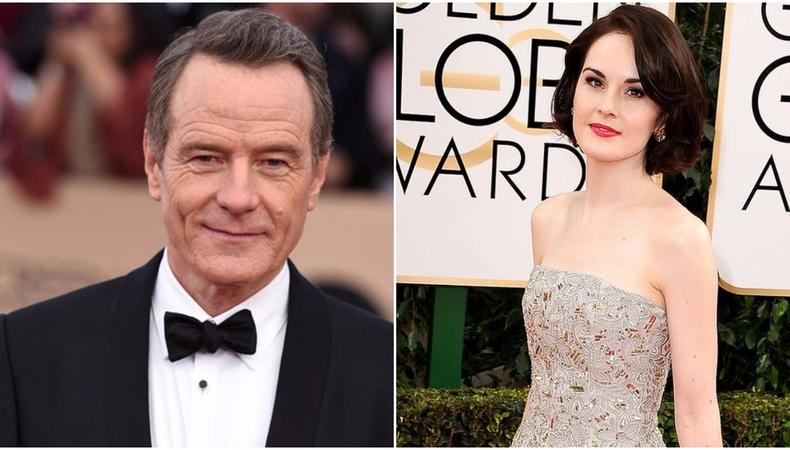 Hello! Welcome back to our roundup of news from stage and screen. Some things might have slipped under your radar in the last week but don't fear, Backstage is your eye in the skies, picking out the most important happenings in the industry.
Minister for Magic
Robert Hardy, star of the BBC's "All Creatures Great and Small" and Cold War thriller "The Spy Who Came In From The Cold" has died aged 91. Known to younger audiences from his role as Cornelius Fudge, the Minister for Magic in the Harry Potter films, he began his career at the RSC playing numerous roles throughout the 40s and 50s, and went on to become a household name in the early 70s as Siegfried Farnon in the TV adaptation of Alf Wight's stories of a rural vet. He won a BAFTA for playing Winston Churchill in "Churchill: The Wilderness Years" and was given a CBE in 1981 for his services to drama. Despite his many accolades, an online petition appeared earlier this year demanding he be knighted.
Kermode Attacks Again
Producers, writers, and directors of film across the world have been crying into their sparkling water, some with shame and others with relief. The much anticipated bi-annual countdown of the worst films of the year from BBC film critic and professional quiff Mark Kermode has landed. Each year for as long as anyone on the internet can remember, he has torn apart the worst films of the year (so far) in a summer roundup, delivering the final blow as the year draws to a close. In part one, he took on the low hanging fruit of truly awful Tom Cruise vehicle "The Mummy" and "Pirates of the Caribbean: Salazar's Revenge," which he called "Pirates of the Caribbean: Does Johnny Depp Really Need Any More Money?" Part two came out last week and, though it contained no real surprises, it's worth a watch for Kermode's unpicking of the ethical vacuum that allowed Manson murder rip-off "Wolves at the Door" to happen. After you've seen the worst offenders, catch Mark's best films (part one and part two) to remind yourself that 2017 has actually been a brilliant year for cinema.
This Player Here
Tom Hiddleston is to play Hamlet. Yet another Hamlet? When Andrew Scott's Hamlet/Morrissey hasn't even been slain for the final time? Surely not! Well, kinda. Hiddleston is performing the moody man-boy for charity at London drama school RADA. The production is raising money for the Attenborough Campaign, set up to support redevelopment of the school. Hiddleston is known for "The Night Manager", for which he won a Golden Globe and was nominated for an Emmy.
This production of "Hamlet" is to be directed by Kenneth Branagh and co-produced by his theatre company which has had huge success in the West End. It runs from the 1-23 September at RADA's Jerwood Vanbrugh Theatre in London. Tickets are now on sale via an online ballot. It's unlikely that reviewers will be admitted, so how it goes will be anyone's guess.
I'm Mad As Hell
In non-charitable casting news, Michelle Dockery is starring alongside Bryan Cranston in the National Theatre premiere of "Network". Ivo van Hove directs Lee Hall's new play, based on the utterly superb and Oscar-winning film by Paddy Chayefsky.
Bryan Cranston, most famous for portraying Walter White in U.S. TV show "Breaking Bad", plays Beale and Michelle Dockery co-stars as Diana Christenson, head of the TV network's programming. Dockery is best known for playing Lady Mary Crawley in the "everything was better back then" ITV drama "Downton Abbey". She made her stage debut at the National in 2004 in "His Dark Materials" and returned in 2007 for "Pygmalion". Cranston is making his debut on the British stage with "Network", but his stateside credits include "All the Way" which earned him a Best Actor Tony Award. "Network" runs in the Lyttelton Theatre from the November 4 to March 24, 2018.
That's all we have time for this week. Remember to post your thoughts and reactions in the comments below!
Check out Backstage's London audition listings!