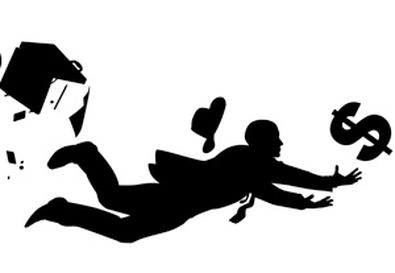 No business stands a chance of long-term success without a strategic action plan. An action plan will keep you focused on achieving the results you seek and help you manage the distractions that will inevitably occur along the way. It will help you gain visibility and assemble the professional partnerships you will need for the long haul. A successful action plan requires commitment to a daily regimen that focuses on completing the tasks required to attain your goals. Here are some of the basic tasks that every action plan should include:
Self-Submission Services
At least three times a day, review and assess all the casting opportunities posted on the professional sites you use. If you determine that you are right for a role, submit yourself for it immediately.
Headshots and Resumes
Do your headshots still look like you? Are they representative of your current image and your brand? If not, get new ones.
Whenever you have a new item to add to any section of your résumé, do it right away. Remember, any change you make to your online résumé needs to be made to your hard-copy résumé as well, so that the résumé you take to auditions always has exactly the same information the casting director saw online.

Classes, Workshops, and Seminars

When you are not acting (or working to earn the funds to support yourself and your career), you must be in a class. Search out opportunities with your smart-actor filter in place as you evaluate various programs and teachers. You should be in a class at least once a week.
Personal Exposure
Seek out opportunities to build your career community. Research local industry-related events, including film festivals and conferences, where you can volunteer some time and take away potentially important information while making potentially important connections.
Create a 'Hit' List
Start with the people who cast the projects you would like to audition for, including casting directors for local theater companies. Add agents and managers who represent actors like you. As you meet new people, add them to your hit list. Also create a personal hit list: When something newsworthy happens for you in the business, let the community you call your own (family, friends, teachers, etc.) also know about it.
Professional Marketing
The best way to continually market your brand is through a dedicated business website. Its domain name should be your name followed by .com. Part of your brand is your name, and name awareness is a crucial component of building a career and a brand.
When you have something to announce, create a marketing mailing (hard copy and/or email) to promote the achievement. But take note: Never announce a casting assignment unless you have cleared the way to do so. Casting information is considered confidential for very specific reasons. Never publicly discuss anything that you have not first asked permission to reveal.
Monitor Your Brand
Through online services such as Google Alerts or Yahoo! Alerts, create a free alert to monitor your own name. Whenever your name is detected on a website, you will receive an email informing you that someone has posted something that may be about you. In a global marketplace, this is a great way to keep on top of news about you and your brand.
Fiscal Matters
Smartly invest in yourself and keep receipts for every business expense you incur. Those expenses can add up to a valuable tax deduction at the end of the year against any business-of-acting income you earned.
Is following an action plan easy? Of course not. But anything worth achieving requires commitment and dedication to both the process and the plan. Feeling satisfaction at small accomplishments all along your journey is essential to being able to tolerate the pockets of turbulence that inevitably occur. It is not just an end result but rather a continuous stream of opportunities that a smartly constructed action plan can deliver, as long as it is rooted in managed expectations along the way.
Brad Lemack established Lemack & Company, his talent management and public relations firm, in 1982, and he represents a wide variety of actors and artists. He is also a professor of performing arts and communication studies at the Emerson College Los Angeles Center. He is the author of "The Business of Acting: Learn the Skills You Need to Build the Career You Want" and the just-published "The New Business of Acting: How to Build a Career in a Changing Landscape." He writes a business-of-acting blog at TheBusinessofActing.com.