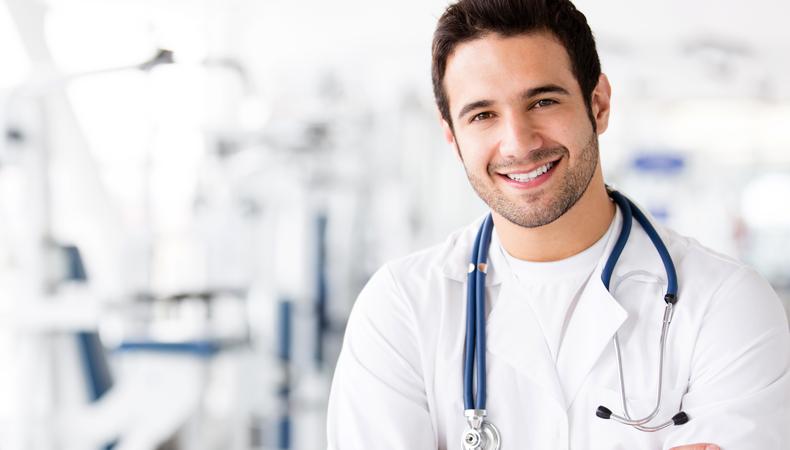 When people want to get commercial modeling jobs, they can begin by using one effective headshot. But for the best chance to get commercial modeling representation and bookings, you want to create at least four strong commercial photos.
Most people hire a photographer and have various shots taken with different wardrobe, maybe using a variety of backgrounds but with similar facial expressions in each shot. Some models will have a stethoscope around their neck or hold department store shopping bags to give it a more "commercial" type look.
How to Find Modeling Work Without an Agent
These are good ideas, but I am going to share information here that will completely transform your shots and teach you how to produce truly amazingly powerful photos that will get you noticed and stand out amongst the crowd.
The first step you must take—before even thinking about looking for a photographer—is also the most difficult part of this process: You must decide how are you realistically going to be cast. Be honest with yourself and don't let your ego cloud your decision. It is imperative that you understand how others perceive you. Once you have that information, you need to create photos that clearly show those types. If you have the teacher, doctor, lawyer, yoga instructor, blue collar, computer programmer, real estate agent type of look, then produce photos clearly showing you in those types of roles. Remember, commercial modeling is acting without words, so use your acting skills to help brand your image.
Don't create photos that go against your type. Always use your strength, no matter what that look entails. I have had real success by looking like everyone's next-door neighbor—just the "regular," friendly, approachable type of guy.
Don't force people to use their imagination when viewing your pictures in order to decide how you should be cast. To clearly allow people to see you booking a specific role, do more than just wear the correct wardrobe for that type of character.
Make every test shot you take actually look like an ad. You can do this by bringing in props (text book/laptop for student, lab coat for doctor, for sale sign in front of a home for the real estate agent) and showing a variety of believable expressions in each shot you take. You want each photo to look like it was a real ad for a specific company. Do not use logos or brand names. Besides not having the rights to use them, if people believe that your test shot is really an ad for a specific company, competitors for that company will not consider casting you.
For ideas, look at ads in non-fashion magazines, newspapers, and stock photography websites (and search for your type). You're not going to re-create the ads you see, but they will give you a sense of wardrobe, location, and props and expressions to use.
Since your new commercial photos won't have any copy (words), each shot has to tell a story that is based on the props and your expression. Take your time and be creative in thinking of different scenarios. Do not pose for the camera like a model. Show a wide range of believable expressions and emotions for the different photos. Strong commercial photos that look like ads will give you your greatest chance for success.
So what are the next steps to creating strong commercial photos after you've figured out your type and planned your photos around similar ads and stock photos? You need to find a number of photographers who are interested in testing, then interview them to find the one who's best for you. Afterwards, ask the photographer and your agent for suggestions on which photos should be used on a website or on a composite sheet.
And remember—have fun on the shoot!
The views expressed in this article are solely that of the individual(s) providing them,
and do not necessarily reflect the opinions of Backstage or its staff.