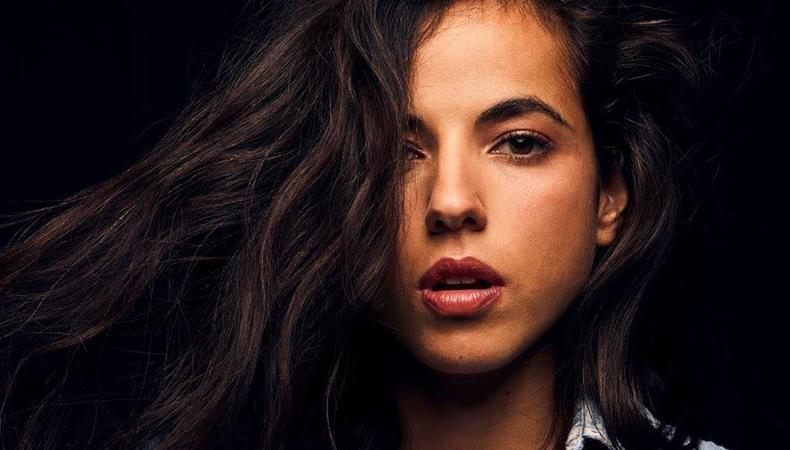 The following Career Dispatches essay was written by Cristina Rodlo, star of Paramount Network's new series "68 Whiskey," premiering Jan. 15.
I grew up in the small city of Torreón, in the northern part of Mexico. I knew I wanted to be an actress when I took my first theater class in school. I was 11 years old. After class, I went home and told my parents my revelation. They obviously thought I was joking—but I was not. From that day on I kept taking classes and kept telling my parents that after I graduated from high school, I was going to go to New York to study acting.
Years went by and finally during my last year of high school, I auditioned for the American Musical and Dramatic Academy in NYC. They were holding private auditions in Monterrey (a city near where I grew up). My mom accompanied me to the audition, as I was only 17. A month after the audition, I got a letter from AMDA. I got so nervous just from having the envelope in my hands. I finally went into my brother's bedroom and opened the envelope alone. I remember the first thing I saw was "Congratulations!" I instantly put the paper back in the envelope and tried to control myself.
READ: How to Go Into the Trenches of a Script
After a few seconds, I took out all the papers again and saw that I really had been accepted at AMDA and that they were also offering me a scholarship. I got so excited, and I came out of the room to tell my parents. The first thing my dad said was, "You're not going to go, even with the scholarship. We don't have that money." After arguing with them—me saying I was definitely going to go, them saying we didn't have the money—my mom said to me, "If you find someone that pays half of your tuition, we'll pay the other half." Again, I was 17, so she didn't think I would be able to find a stranger to pay for my tuition. We shook hands, and she laughed at my innocence.
But from that day on, I started sending cover letters to all the big companies and politicians in Mexico, explaining my situation in the hopes of finding a sponsor to help me pay for school. All of them said no, but I still needed to reserve my place at AMDA for the fall, which I was able to do since I had some money saved. My parents obviously thought I was wasting my money because I hadn't found anyone to pay half of my tuition. But I knew there was no plan B for me. This had to happen.
So, I pursued a final option: a local politician. My dad came with me, the secretary saw my letter, and, of course, she said, "He isn't the right person for that." I begged her to at least show him the letter, and she promised me she would.
Two hours later, I was home and we got a call from the office saying I had a meeting with him the following day. This time, my mom came with me. We sat down with him and he asked, "What do you need?" I explained everything. He smiled at me and he said, "OK, don't worry, I'll pay for it." My mom couldn't believe it. We left the office and she said to me, "You did it, you're going to New York."
I'm telling this story to encourage every person reading this to follow your dreams. You're going to hear a bunch of "nos," but you only need one "YES." And believe me, if you keep working for what you love, you will get it.
What advice would you tell YOUR younger self? Get more Career Dispatches right here!