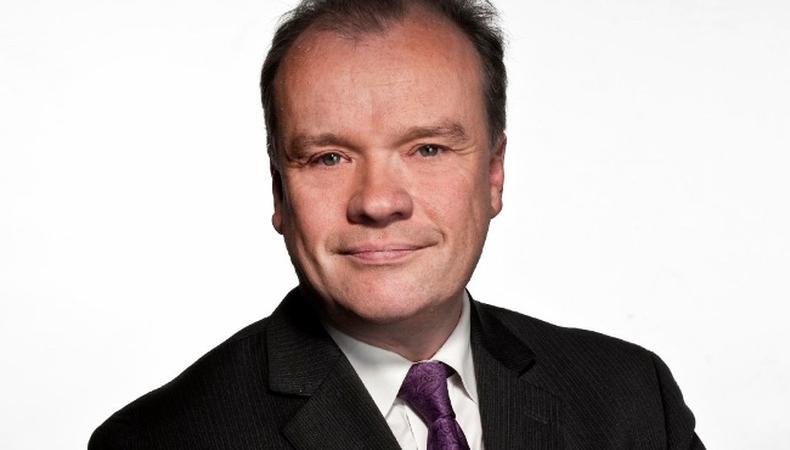 Chris Jones has served as chief theater critic at the Chicago Tribune, the city's oldest newspaper, for almost 15 years. Seeing more than 250 shows a year, he's an expert when it comes to great acting, the changing role of criticism, and the Windy City's fascinating and fabulous performing arts scene.
What role do you play in the Chicago theater scene?
Chicagoans are proud of their theater—even if they don't go; [theater's] what we're known for, they take pride in it. There are a lot of people here who'll go to a storefront theater to see a very serious play if it's got good reviews. That's what I'm most interested in, of all the things I do: to say, "This is a great new play at a tiny little storefront." The problem is you've got to kiss a lot of frogs to meet the handsome prince sometimes. But I try to go to all those theaters so I can direct people to where the good work is. There's a long history at the Tribune, starting with Richard Christiansen, my longtime predecessor, where it doesn't matter whether it's the Goodman or Steppenwolf or a storefront; if it's a good show we try to give it the same [attention]. That tradition is very important to me to continue.
What's the current state of criticism and what role does it play in the theater?
It's a weird time to be a critic. I don't think critics are going away but I think the form is changing. You don't really get to pronounce from the mountaintop anymore; you're a discussion starter in some ways. In this world, readers demand a little more interactivity than you would've seen even as recently as 10 years ago. You have to respond. On the other hand, you don't want to respond too much! It's a delicate game that gets played now.
I also think you have to have a thicker skin as a critic because if people don't like what you say they immediately take to social media and lambast you and call you all kinds of names. And I don't have a very thick skin! I've learned over the last few years, with Facebook and the rest of it, you have to go, 'Well, I said what I had to say and people are entitled to their opinions.' That sort of goes with the territory.... I tend to find the conflict comes not so much when you don't like something—it's when you ignore something. That's what drives theater artists the most crazy, when they can't get heard. The way for me to serve the theater best is to see as much as I can. But there are limitations! I'm one guy, I can't go every single night or I go insane. I go to as many as I can and tell the truth when I get there. And then when it's good, shout loud about it. That's my philosophy.
What, to you, is great acting?
The Chicago actor is known primarily for truth—unvarnished truth—and for working in an ensemble; I admire those qualities enormously. I appreciate vulnerability more and more onstage; actors who let you in emotionally to what they're doing and who are just honest. Those are the qualities; they're really valued here over looks and agents and pizzazz.
What advice do you have for forming a theater company?
I do think Chicago is an excellent place to start. In some ways it's a great big graduate school for actors. There's a scene here and you can find young collaborators of enormous talent who are yet unknown. Like the old truth, you've got to just do your work. And if you do good work, I honestly think the likes of me will find you. There's enough of an ecosystem here that excellence bubbles to the top.... Many people in Chicago are not getting rich and famous, and are doing excellent work a lot of the time.
You do have to have a niche. If I think about what companies I'm more likely to go to, it's often young companies doing work that is collaborative and new. If you're doing a play the Goodman is doing and 30 other companies have done in the last year, it's harder to get the likes of me and other critics in town to go. But if you're doing original work or you've got a particular identity or thing to say, then we're interested in that. I don't care about how long the company's been here or even how big the theater is. Is the work worthy of attention for my readers? Is it something that people who appreciate the arts will want to go and see? And does it stand out?
What role does comedy play in the Chicago arts scene?
We have an excellent comedy scene here. It is a close relationship with the theater and, again, the groups that are the most distinctive are the ones I most want to see. For the improviser it's really a sort of stunning scene. We try very hard to cover that; it's hard to cover because it's hard to review—the shows have short runs—but I try to get to it. It's a vital part of the ecosystem here. If you look at a David Mamet play, it has more in common with a Second City sketch than a play by Shakespeare. So there's always been a fluidity from the sketch comedy scene and the improv scene to what we would think of as legit theater. It's crucial; it's new work every night! But it's crowded and you have to work hard to stand out.
Inspired by this post? Check out our Chicago audition listings!