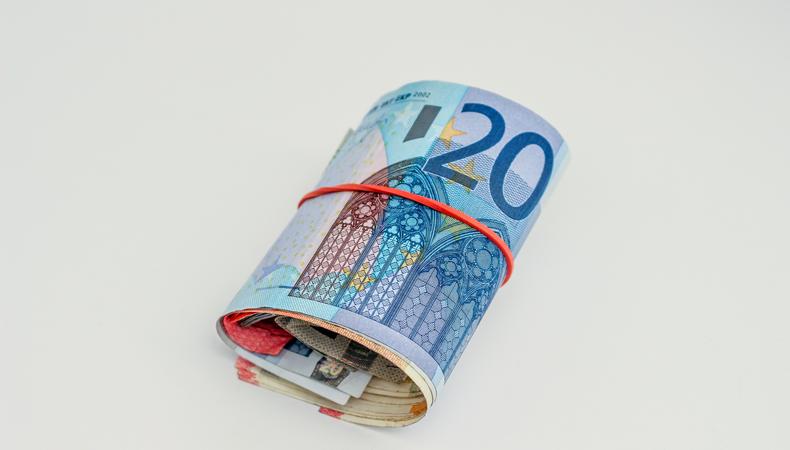 Hello and welcome back to our roundup of news from across the industry. From stage to screens big and small, we've got you covered. It's everything you need to know and all you can't afford to miss.
Leading critic no longer reviewing shows featuring unpaid actors.
Mark Shenton, chief critic of The Stage, announced last week that he will no longer review stage productions featuring unpaid actors. Saying that he felt "complicit" in the culture of unpaid acting, Shenton hoped that stopping reviewing such shows might help end the "exploitation of actors": "Theatre is a vocation and people are motivated, first and foremost, by the sheer love of doing it", he said, adding that "you can't live on love; you also need to be able to eat".
Claiming that the theatre industry has "evolved" to a state where a great deal of acting work is "expected to be done for nothing", Shenton called the current situation "simply untenable". Unless actors in an oversubscribed job market are paid, he suggested that theatre will become nothing more than "a hobby" for people who can afford it. Analysing the idea that actors are offered exposure in return for their free labour, Shenton explained that "not everyone can afford to do this" and that working other jobs in order to pay for theatre work was untenable. Reviewing unpaid productions made Shenton feel he was "effectively endorsing" a model that "advantages some at the expense of others". "Unless they're in a collaborative, non-hierarchical venture" (such as a genuine profit share) he will no longer review productions that don't pay.
Fringe theatre producer Jethro Compton took to Radio 4 (2:53:17) to defend using actors paid nothing or "well below" Equity minimum, suggesting that "the costs are ridiculously high and when you've got a lot of people working on a production those costs can easily mount up". "Everyone is working incredibly hard and I would argue that it's not exploitation". Adam Spreadbury-Maher of the King's Head in Islington said that he had been paying actors an Equity agreed £275 per week since 2011, arguing that "you don't open a cafe and tell the staff you can't afford to them because you didn't make enough money. Don't do the show or wait until you've got enough to do the show".
Brexit "boom" for London theatre.
According to reports, London theatres have enjoyed their most successful year since records began, as a "post-Brexit tourist boom" has meant foreign visitors are flocking to the capital. The audience survey from the Society of London Theatre (SOLT) revealed that more than 15 million tickets were sold in 2017, the largest number since records began 30 years ago. Despite the lowest number of new productions in London since 2011, blockbuster shows like "Harry Potter And The Cursed Child", "Angels in America" and "Hamilton" have helped boost the box office. Revenues were up by almost ten percent, up to £705 million in 2017 and audience numbers have risen by five percent compared with the previous year.
Open letter claims British TV drama "overwhelmingly written by men".
A group of leading female writers last week accused TV drama bosses of failing to provide opportunities for women in the industry. In an open letter entitled "Why Won't You Work With Us?", 76 industry figures claimed that the industry was dominated by men and that commissioners were doing little to change that. With credits ranging from "Eastenders" and "Casualty" to US series "How To Get Away With Murder", the writers pointed out that the recent ITV drama release outlining 10 upcoming shows for 2018 featured only one woman, Gwyneth Hughes' adaptation of "Vanity Fair".
Labour MP Tracy Brabin added her name to the list, as did Sarah Solemani who has been vocal in her criticism of the industry. The letter pointed out that long-running BBC One show "Silent Witness" has had just five female writers in 20 years. "Doctor Who" has run for five series from 2009 without a single episode written by a woman.
ITV's head of drama Polly Hill suggested the letter didn't see the whole picture and, according to Broadcast, she's about to reveal four new dramas written by women. BBC drama boss Piers Wenger responded by saying that women have written more than 40% of the drama he has ordered since taking up the role in 2016. Wenger also revealed that women had written "a number" of the scripts for the forthcoming series of "Doctor Who", adding that "having a diverse team on that show feels appropriate, important and essential".
Beast from the East forces show cancellations.
The Beast from the East forced many theatres to close their doors. Whilst London theatre was mostly unaffected, it was a different picture in the snow-battered regions. Dublin's Gate Theatre cancelled multiple performances of their production of "Look Back In Anger" because of conditions, Theatre Royal Newcastle pulled their touring show "Cilla" and the Traverse in Edinburgh shut up shop after the city's public transport went down on Thursday afternoon. Smaller venues closed as airports and train stations also halted services and, even after the red and amber warnings for snow were lifted, many theatres did not reopen on Friday because of staff shortages.
Whilst Glasgow and Dublin Film Festivals were disrupted because of heavy snow, the scale of disruption for film and TV shoots is unknown. The British-American show "Outlander" seemed to relish the challenge of Scottish snow as they continued filming season 4 last week. Producer Matthew B. Roberts tweeted a video of the deep snow at one filming location and Matt Carter suggested that the weather could be to their advantage: "we certainly wouldn't mind some wintry scenes here and there in season 4 [...] it would allow for even more variance of the scenes", adding that there were some moments that could be rewritten for the snow.
Check out Backstage's London audition listings!