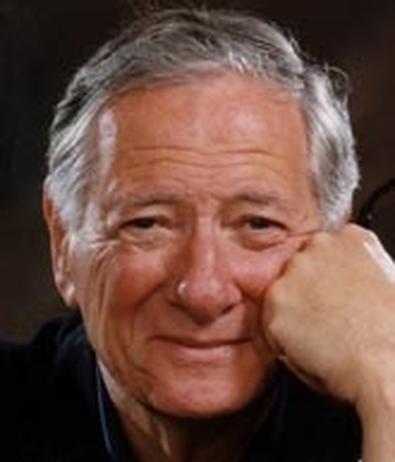 By definition, the critic-artist dynamic is adversarial: Writers may toil for years, followed by directors and often dramaturges fine-tuning things, followed by actors leaping into the fray as the play at last takes shape. Then, after so much effort to calibrate each element just so, who crashes the party but that caviling coven of critics, none tied to the production process, all ready to brandish pens and render their verdicts for the public, be it caustic or complimentary. Who can blame artists for their frustrations and fury?
Jan Buttram, artistic director of Off-Broadway's Abingdon Theatre Company, which develops only new American plays, takes another view. She must, or else why would she begin the company's 16th season by slotting two new plays by theatre critics?
The first, running Sept. 21 to Oct. 5, is Robert Brustein's The English Channel, which puts the relationship between Shakespeare and some of the historical figures rumored to have penned his plays under a microscope. Considered by many the dean of American theatre critics, Brustein has written numerous books about the theatre and spent five decades as a critic for The New Republic, among other publications — accomplishments matched only by his other achievements: founding director of Yale Repertory Theatre and American Repertory Theatre and creator of the renowned ART Institute for Advanced Theatre Training during his time at the helm of Harvard's Loeb Drama Center. Brustein, who is 81, retired from ART in 2002, easing off the critic's beat at the same time. He's one of a few critics with a history of working practically in the theatre; today he's largely devoted to creating new plays of his own.
Following The English Channel comes Steven Leigh Morris' Beachwood Drive, running Oct. 17 to Nov. 16. Morris is as much a traditional journalist as a critic: He began writing freelance pieces for LA Weekly nearly 20 years ago and is now its theatre editor. Curiously, he holds a master's in playwriting, and his résumé boasts a track record of productions in Los Angeles and elsewhere. Beachwood Drive is derived from an investigation Morris conducted into the troubling nexus of human trafficking, the Russian mafia, prostitution, and the LAPD.
Buttram says Brustein and Morris have been treated as playwrights, not critics in a moonlighting frame of mind. "And what's funny," she adds, "is I didn't know at first who Bob Brustein was. I was aware of him, but then my literary team told me. What was stunning to me was this guy was looking for productions. We spoke to Bob about his play; I kept waiting for him to say, 'Are you out of your mind?' I love that he did agree that The English Channel would work well in the smaller of our two theatres. Shakespeare didn't have lots of room either, and Bob understood it's the intimacy of the characters that's important. I also love that Bob still has an interest in the theatrical experience."
Brustein, meanwhile, leaves his critic's hat on a rack when playing the role of the dramatist. "I don't think critics should wear critic's hats if they're writing a play," he says. "You may wear the hat of an intellect, but not the hat of someone analyzing the way a critic does. When I come back to a version of my plays and look over them, then it's the critic's eye that finds the lapses, the dramatic errors and tropes that don't wear well, all the character inconsistencies."
So rather than take umbrage at suggestions or criticism from Daniela Varon, The English Channel's director and a 20-year member of Shakespeare & Company in Lenox, Mass., Brustein says he was gratified by it. "I welcome criticism because it's a collaborative issue — this is theatre, not a novel or a poem. Even if a director wants you to rewrite or drop a scene, you have to sit down and think if it will help the play, or am I being resistant because of my ego?"
Shepherding Morris' work to production, says Buttram, was much like the Brustein process but longer: Whereas The English Channel had readings and productions at theatres in New York and Boston before the Abingdon run, Beachwood Drive was an Abingdon-oriented effort all along, involving multiple readings and workshops and Morris flying cross-country every time in order to see the play's progress. "Steven's play was a more sprawling work," Buttram says. "Powerful, but he had social commentary up the wazoo because of tons and tons of material he was pulling from. It was really parsing, defining, and there was a major character that was really slippery. And all of it was beautiful writing."
Fortunately, Morris understands that writing, however beautiful, isn't necessarily dramaturgically sound. "But if you're a creative person, it's really the same creative act," he says. "I mean, if you're interested only in assessment and judgment, there is little point in writing plays. Maybe it's a dated concept, but a critic is an investigator of the form and of the world. Critics probe, trying to understand what a play is about, what the world of a play is about. I think it was Suzan-Lori Parks who said a play is a big house and a critic is one of the people coming over to look at it. You can talk about how the house being constructed a certain way because a river flowed through it 600 years ago — and look how they used crossbeams — or you can say the walls are pink and how could they have done such a thing?"
So, much like a playwright, Morris says, "The critic's job is to investigate a feeling. I'm reluctant to pass judgment — that's not a side of criticism that interests me. It's trivial to the larger interests of a play."
The trouble with criticism, Brustein says, "is it's an extrinsic art. The poor critic is out of the room, waiting his turn, and when he gets in — I include myself in this — we don't see everything we're supposed to see. Will people see a play about Shakespeare or one written by a former critic about Shakespeare? What I'd like is to be accepted and respected as a playwright. It gets to my ambitions. Right now, it gets to my desires."
Send your thoughts to the author at [email protected].