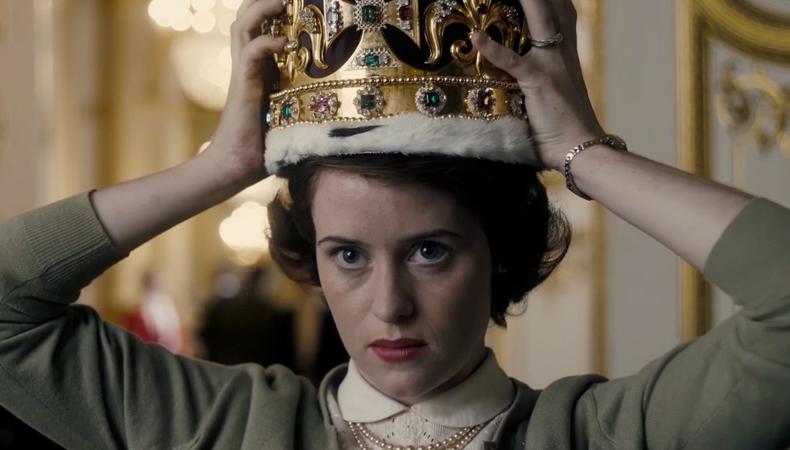 Welcome to the Backstage roundup of the most important industry news from across stage and screens. Here's everything you might have missed last week but definitely need to know.
"The Crown" gets a new queen.
Whilst everyone else was watching the second series of "Stranger Things", the acting industry was trying to work out the possible supporting cast around Olivia Colman's Queen in the series 3 and 4 of Netflix's "The Crown". Creator Peter Morgan is quoted by E! as saying that the intention was to change casts all along, adding, "you can't ask someone to act middle-aged. Someone has to bring their own fatigue to it. The feelings we all have as 50-year-olds are different than the feelings we all have as 30-year-olds. That informs everything we do."
Colman, who replaces Claire Foy's Queen, is the only confirmed cast member for the next series but rumour abounds as to who will replace Matt Smith to become her Duke of Edinburgh. Earlier in the year it was also confirmed that Camilla Parker Bowles, the second wife of Prince Charles, will make an appearance.
Claire Foy, who received a Golden Globe for her portrayal of the young Elizabeth, has led the first two series which cover the years 1947-1955 and 1955-1963 respectively. Series 2 comes to Netflix on the 8th of December and series 3 is under production now. It's time to keep a close eye on castings as the record-breakingly expensive series will be teaming up over the next month.
Amazon throws more money at it.
The media giant is continuing to invest in video and programming. Describing their stance as "bullish", the company seeks to compete with Netflix by funding high profile and star led scripted series and hosting them on their Prime service. Originally reported in Broadcast last week, the news means that we're likely to see Amazon try to imitate their subscription service rivals.
This is all new ground for the industry with competing services learning from their audience whilst trying to attract more tell watchers and filmgoers. The most likely course of action for Amazon is to create direct competitors for successful Netflix series like "The Crown" which appeals to both UK and US audiences and draws customers to the streaming service. Why is this important to you? It's great news for the UK industry! Expect a British period drama or perhaps even a straight up biopic from Amazon to be in the works and announced soon.
London Theatre News
In theatre news "The Ferryman", Jez Butterworth's critically acclaimed transfer from The Royal Court, is further extending its run in the West End until May 2018. Proving Jenny Seagrove wrong, the new play has had great success in the West End, now extending the run three times. The production lost lead man Paddy Considine earlier this month and now stars William Houston alongside Maureen Beattie, Sarah Greene, Fra Fee, and Catherine McCormack. The show has also been tipped for a Broadway transfer next year, suggesting further recasting might be approaching.
A musical based on a Cold War chess tournament is to be revived in London next year. "Chess", by Tim Rice and ABBA songwriters Benny Andersson and Björn Ulvaeus, is coming to the English National Opera in Spring 2018. Originally released as a concept album in 1984, a concert version of the musical starring Elaine Paige opened at the Barbican and toured Europe before the musical premiered in the West End in 1986 running into 1989. This new production at the London Coliseum is directed by Laurence Connor ("School of Rock", "Miss Saigon") and choreographed by Stephen Mear. Singers and dancers, keep an eye out.
The National Theatre announced casts for the upcoming shows "John" and "The Great Wave". Francis Turnley's new play "The Great Wave" stars Kae Alexander, Rosalind Chao, Tuyen Do, Vincent Lai, Kwong Loke, Frances Mayli McCann, Kirsty Rider, Leo Wan, and David Yip, and is directed by NT mainstay Indhu Rubasingham. The production of Annie Baker's "John", a play that was a critical success in New York, opens in January and stars Marylouise Burke, Tom Mothersdale, Anneika Rose and June Watson. The NT's 2018 season will also feature a revival of Rodney Ackland's "Absolute Hell" and new play "Nine Night" by Natasha Gordon. The production of "Macbeth" starring Anne Marie Duff and Rory Kinnear will be shown in cinemas as part of the NT Live programme.
The Old Vic has also rounded out their next season of shows with additions "Fanny & Alexander", "Mood Music", "A Monster Calls" and "Sylvia". Joining Jack Thorne's adaptation of Dicken's "A Christmas Carol" and Alan Ayckbourn's "A Divide" (which didn't do so well in Edinburgh this year), the shows mark artistic director Matthew Warchus' third year at the theatre. "Fanny & Alexander" by Ingmar Bergman will be adapted by Stephen Beresford and directed by Max Webster. The film tells the story of two characters whose lives change when their widowed mother marries a bishop. "Mood Music" is a new play by Joe Penhall about songwriters, directed by Roger Mitchell and "A Monster Calls is a devised piece based on the novel and film of the same name by Patrick Ness, co-produced by Bristol Old Vic.
Bridge Theatre opens to applause.
Actors and big names from the theatre industry were in attendance at the opening of London's newest venue, Nicholas Hytner and Nick Starr's Bridge Theatre. Turning up along with London Mayor Saddiq Khan for "Young Marx", the crowd and reviewers were generally positive. The £12.5 million theatre was hailed as "a triumph" by Dominic Cavendish and praised by Michael Billington, and the play co-written by Richard Bean and Clive Coleman and starring Rory Kinnear been well-received and called an auspicious opening show for the venue.
That's it! You're all caught up with the news roundup. Check back next week for more developments from the industry.
Check out Backstage's London audition listings!