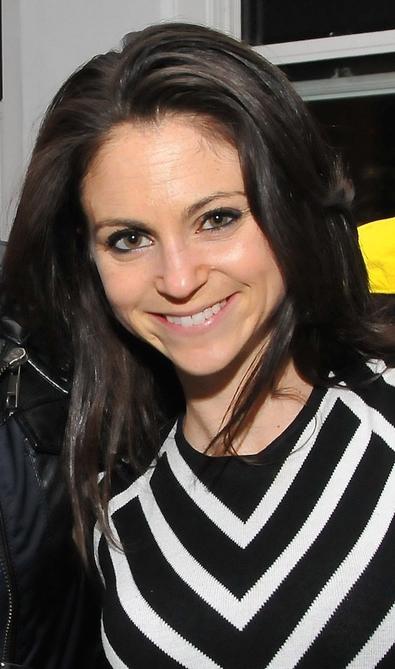 Danielle Pretsfelder, a CSA member since 2011, is currently the manager of talent and casting at Nickelodeon, where she's working on such projects as "Welcome to the Wayne" and the second season of "Wallykazam!" She talks about making time for others during her downtime, the importance of being prepared for the project at hand, and being careful with the Facebook friending.
CSA member since… 2011
Upcoming credits: "Welcome to the Wayne" (animated series); "Wallykazam!" (Season 2)
What's your typical day like?
Every day really is different! Of course a lot of my day is being in auditions, scheduling auditions, brainstorming ideas of folks I want to hear audition, and sending casting links, etc… I am also often meeting with creators/individual productions about upcoming casting needs. Additionally, since I am at Nickelodeon, I also attend development-related meetings and such.
What do you do when you're not working?
I volunteer at A Caring Hand as a volunteer bereavement counselor, cook, run, and spend time with friends!
How do you choose what projects you work on?
Whatever the network puts on my plate, I do!
Before actual auditions, how does the casting process begin?
Of course, a major "first step" is reading the script(s). I also meet with the executives and creators on the project to better understand their background and their overall vision of the project. I find that talking with creators/producers/executives is the best way to understand nuances and details that may not be apparent in the script.
What is the most common audition room mistake you see?
Apologizing for being ill-prepared!
What do you want every actor walking into your room to know?
That I am on your team!
What makes for a successful audition tape?
Being offbook (when possible), good lighting, a good reader, and a clear understanding of the material!
Any projects you wish you had worked on?
So many it's hard to name them all, but I would say "All That" is a Nickelodeon project that I would have died to have worked on! Funny young talent—that's my jam!
In addition to open calls, where do you find new talent?
Comedy shows, word of mouth, Web series, commercials, showcases, and, since I do work with a lot of young talent, attending youth productions!
What is the best way for actors to build a strong relationship with you?
Always be respectful and excited when I call you in, but also don't "push" it. For example, if we ain't really friends, Facebook friending me is ill advised.
How important is training versus experience to you?
Both are important, but my real concern is whether you are prepared for this project and its needs. Will you know your lines on set? Will you take direction well? That's what is most important to me. If training and experience is what prepares you to have those skills, then that's great. But I am looking at talent more than training and experience.
What makes a successful casting session?
My cast is found and we ran on time!
What advice would you give to someone looking to go into casting as a career?
Intern! It's the only way to really learn the field. And watch the credits, read the trades, and research the work of actors you are interested in one day casting.