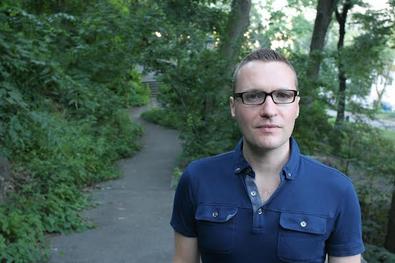 Casting director John Ort, a CSA member since 2013, talks about the need for preparation, why you should never walk into a room with the intention of impressing him, and the luxury that comes from getting to choose his projects.
Upcoming credits: "Younger" Season 2 (casting associate, TV Land), "Royal Pains" Season 8 (USA), "Etymology" (SAG-AFTRA short film), "Teach Me To Sing" (musical, NO HOPE Productions)
What do you do when you're not working?
I try to see as much theater and film as I can as well as watch a ton of TV. As much as I love a great Broadway show or blockbuster film, it's also really fun to find the smaller gems. There's beautiful work being done both Off and Off-Off-Broadway and regionally, and terrific indie films out there. With TV, there is so much content right now and I really enjoy so much diversity. We seem to be in a golden age of scripted TV and I'm excited to see how it will continue to evolve. Outside of entertainment I love to travel and experience new places.
How do you choose your projects?
For years I was working at a network so I was working on multiple projects as needed for pilots and ongoing series. It was an incredible learning experience being exposed to such a variety of genres. Now that I'm a freelancer there is more of an opportunity to choose. Sometimes I am working on a project based on whether or not I connect to the material. In other cases, it's about the people I am working with.
Before actual auditions, how does the casting process begin?
After reading the script I think it's very important to discuss the overall vision with the creative team. I want to make sure I understand the tone and find out what the prototypes are for the different characters. Then I start making lists of actors that might be a great fit for the roles and create a breakdown.
What is the most common audition room mistake you see?
Coming in unprepared. It's extremely difficult to connect and to listen, to play, and to make an adjustment when one is struggling for the next line.
What do you want every actor walking into your room to know?
I'm rooting for them to shine and simply trying to create a comfortable environment for them to do their best work. It's their time and I'm there as their guide. Hopefully they will be that piece of the puzzle we've been looking for, but even if it turns out that this role is not a fit, I always enjoy getting to know actors and will remember them for future roles and projects.
What makes for a successful audition tape?
It's well lit, has good sound, and is framed properly. The frame should generally be just below the chest to just above the top of the head, and is clearly showing both sides of an actor's face. A blank wall is best; there should be no distractions to the performance. Another key to success is to read with another human being!
What projects do you wish you'd worked on?
It's impossible to answer this without leaving so many out. In just the past year I've been turned on by shows like "Hamilton" and "The Curious Incident of the Dog in the Night-Time" on Broadway, "Small Mouth Sounds" at Ars Nova, the film "Ex Machina," and the series "Transparent" and "Broad City." Basically every time I see theater or film or series that excites or inspires me I think, That would have been a blast to work on.
In addition to open calls, where do you find new talent?
Theater, showcases, film, new media—anywhere actors are performing I'm scouting for new talent.
What is the best way for actors to impress you enough that you'll bring them in for another project?
Firstly, I do not want an actor coming in with the intention to impress me. I don't believe that mindset invites them to free themselves to do their best work. The actors who are confident in their own skin and talent and took the time to prepare the material can then make strong choices and truly be in the moment. That's what I'm looking for: to know that the actor will always put forth that effort and attitude so I can trust them to call them in again. I do also relish a fearless actor.
How important is training versus experience to you?
Both are important and can be factors in booking a gig, but what is paramount is what you are doing in the room.
What makes a casting session successful?
The most successful sessions are when actors are coming in well prepared and giving their best efforts that day to show us exactly what they'd do if they were to book the job. Then feeling confident that you have a variety of great choices to present to the creative team for the different roles being cast is a great day.
What advice would you give to someone who is looking to go into casting as a career?
Love actors. Find an internship to sincerely learn the process because there is so much that goes into casting that you can only understand by doing the job. It can be fun and genuinely rewarding, but it is also an intense, fast-paced part of a tough business.
Inspired by this post? Check out our audition listings!