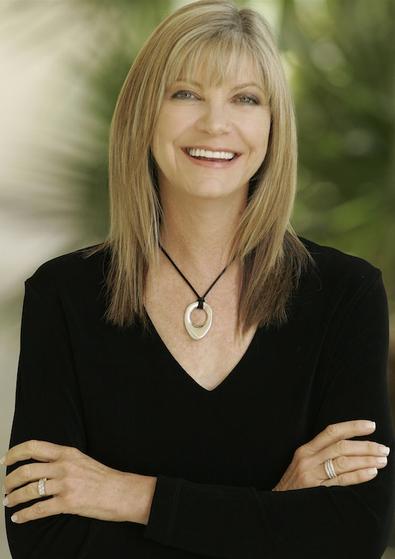 Lori Wyman, a CSA member since 1989 currently represented with HBO's "Ballers" and the hit Netflix series "Bloodline," talks casting in Florida, where she discovers talent, and what makes a successful audition tape.
Current credits: HBO's "Ballers"; Netflix's "Bloodline"
What do you do when you're not working?
Thankfully, I work pretty much year round. When I do get a bit of down time, I love lecturing on the art of auditioning. Just recently I have spoken to students at a couple of university theater programs. When I need complete relaxation, I go up to the mountains to hike and recharge.
How do you choose your projects?
I trust my gut. When I meet a client, I see if we are a good fit. I have worked with many producers over the 35-plus years that I have been casting. Fortunately, most of the people I have worked with are good people. Thankfully, I have not had to turn away many projects.
Before actual auditions, how does the casting process begin?
I will receive a script and I will be told which roles I am looking for locally. I am in Florida, so we usually only look for the local roles. Once I know which roles I am looking for, my office will type up a breakdown of the character descriptions. After we have sent the breakdown out to all of our local agents, I will then review the submissions. Due to the fact that I have been in Florida casting for so many years, I will always request certain actors who I think would be good for the roles as well. My office will see actors in person and we also accept taped submissions. Once we have all of the auditions, we review them all and then submit them to production.
What is the most common audition room mistake you see?
Making excuses! What do I mean by that? When an actor comes in to audition, they start making excuses. I hear everything from, "I just got the sides, so I don't know them very well" to " I know I am not dressed appropriately, but I just came from work and I didn't have clothes with me." When they arrive late, I have to hear how much traffic there is out there. It doesn't matter that I have four signs in my waiting room to please turn the cell phone off, so many actors bring their phones into the casting room, and often it will ring right in the middle of their audition. More excuses about how they didn't know the phone was still on and they didn't realize it was in their bag.
What do you want every actor walking into your room to know?
Their dialog! I think when an actor comes in completely memorized, it makes their audition so much better. They are less nervous and more confident. I can see this difference and it is huge.
What makes for a successful audition tape?
A successful audition tape is a good clear, clean audition. What I mean by that is that the sound is clear and there is no noise in the background. I have heard everything from babies crying to dogs barking to sirens blaring in the background. The lighting is very important. Make sure there is nothing behind the actor. Take down that picture with the big yellow flower behind the actor so that all we see is a blank wall behind them. Something else that can make or break a taped audition is the reader with the actor. I have seen way too many auditions ruined because the person reading with the actor is hard to understand or just cannot act. I have actually done an entire full-day lecture on this subject—that's how many components there are to a successful audition tape.
What projects do you wish you'd worked on?
Honestly, I have been very fortunate to have worked on all of the best projects that have come to Florida. I certainly wish that some of the TV shows I have worked on would have been picked up for additional seasons. I cast two seasons of "Magic City." It was such a challenging show to work on. I was able to cast such great characters. It was not given a third season, which would have really made a difference.
In addition to open calls, where do you find new talent?
I have been invited to speak at so many acting schools and colleges throughout the state of Florida. When I get the chance, I go to these schools. I have found some wonderful actors hiding out in classes. I love when I discover someone in a workshop or a class before anyone else has found them.
What is the best way for actors to impress you enough that you'll bring them in for another project?
Do a great job on their audition. Be prepared, arrive early, act professional. When an actor consistently gives a great audition, I always take note.
How important is training versus experience to you?
I think training is very important. I also think theater is a great training ground. In Florida, an actor may not get to work on a more consistent basis, so it is important that they keep up their craft. The very best way to keep up their craft is to keep training. I also think it is important to train with many different teachers. Each teacher will bring another element to the actor's toolbox. I always tell actors if they learn one thing in each class, then they got their money's worth. Hopefully, they will learn more than one thing.
What makes a casting session successful?
To me, what makes a casting session successful is the caliber of the acting. If I get great actors in the room and on self-tapes and they do a great job, I am happy. Ultimately, if the client is happy, then it was a successful casting session.
What advice would you give to someone who is looking to go into casting as a career?
I would tell them to try to get an internship in a busy casting office to make sure this is what they want. I was given a very great piece of advice when I was first starting out. I was told to see lots of theater. I would add also to watch lots of film and television, too. Not to watch for the storylines so much, but to watch the actors. Study the actors, watch their acting, their facial expressions, their body language. Study the actors! I did that when I was first starting out and this taught me how to cast. There is no school or college to teach students how to become a casting director. It takes time and determination and studying other casting choices. It doesn't happen right away, but when you, as a casting director, pick your favorite actor for a role and the director picks that very same person, it is so gratifying.
Inspired by this post? Check out our audition listings!