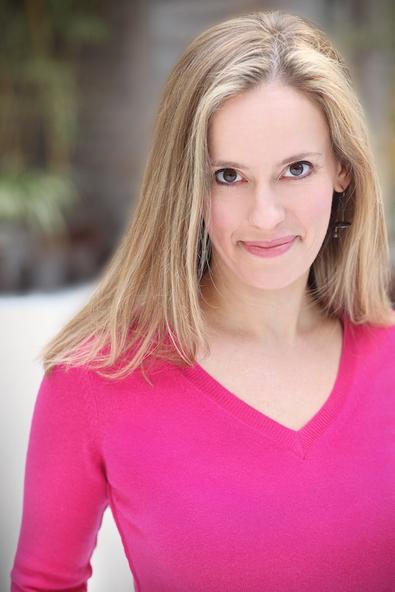 Telsey + Co's Rachel Hoffman has been busy this year casting (and casting replacements) for Broadway's smash hit "An American in Paris." She tells Backstage about what she manages to squeeze in for just herself, where you can find her on football Saturdays, and what she wants from actors in the audition room.
CSA member since... 2007.

Current and upcoming credits: "An American in Paris" (Broadway); "The Sound of Music" (national tour); "Come From Away" (La Jolla Playhouse & Seattle Rep); "Rock of Ages" (Las Vegas Company); "These Paper Bullets!" (Geffen & Atlantic Theater Company); "A Christmas Story" (Paper Mill Playhouse)
What's your typical day like?
I'm not sure there is a "typical" day in casting! During business hours, I'm usually either at my desk, in the audition room, or in meetings. It depends on where I am in the casting process of a project. Right now, I'm in the midst of doing a big round of replacement auditions for "An American in Paris," so I've been in dance auditions quite a bit during the day. In the evenings, when I'm not catching up on emails or prepping for the next day, I'm often seeing a show.
What do you do when you're not working?
When am I not working?!? Well, I love running, so I try to fit as much of that as I can in what spare time I have. I do a lot of work with a non-profit organization called the Broadway Dreams Foundation, so I'll travel to different cities to work with them (check out mybroadwaydreams.com for more info). Also, I'm a huge college football fan (especially my alma mater, University of Michigan), so on Saturdays in the fall you can often find me at Blondie's on the Upper West Side, cheering on my favorite team. During the summer, I'm on faculty for Michigan's summer Musical Theatre program at MPulse, for rising high school juniors and seniors.
How do you choose what projects you work on?
At Telsey + Company, we often work in teams, and the assignment of a project has to do with timing and the availability of our staff. Also, different casting directors within the office have previous working relationships with certain directors or producers or writers and that can play into how projects get distributed among us.
Before actual auditions, how does the casting process begin?
I primarily work on musicals, and my process depends somewhat on if it's a new musical or one that has had a previous life. It also depends on if I have a previous working relationship with the creative team. Regardless, I'll start by reading the script and listening to any music that is available. Early on, I'll have conversations with the producer, director, and writers to hear about their specific vision for the piece. I'll then make idea lists for principal roles and have conversations with the team about specific actors who might be right and who they might be interested in pursuing. On shows that require more unique talent, I'll begin researching right away. For instance, "An American in Paris" employs very elite ballet dancers, so I studied up on classical dance and immersed myself in that world. For "Bring It On: The Musical," Andy Blankenbuehler envisioned the level of cheerleading/stunting/tumbling that you see in those national college competitions would be in certain numbers in the show (and they were!). So I now know more about cheerleading than I ever imagined I would!
What is the most common audition room mistake you see?
Not being prepared. Actors need to come in prepared. For anything.
What do you want every actor walking into your room to know?
That I am in their corner and I hope they get the role!
What makes for a successful audition tape?
Quality sound and quality lighting.
In addition to open calls, where do you find new talent?
Everywhere! I think casting directors have a hard time turning off their "radar" and their natural instinct to always be on the lookout for new talent, be it at a show, in a class, or on the subway! Personally, I do a lot of work with different college BFA programs, so often I see actors as they are training and attend as many showcases as my schedule allows. And I attend as much theater as I can.
What is the best way for actors to build a strong relationship with you?
Give a great audition. Come in prepared and make choices and do good work. Even if you don't get the role, I'll remember you. If you're great in the audition room, I'll want to have you in the room again.
How important is training versus experience to you?
In my opinion, both training and experience are incredibly important. Every actor's journey is going to be different. I believe training is essential. People who are the best at anything they do never stop training. Athletes, doctors, teachers—they all have to continue training to be at the top of their game. And I think the same is certainly true for actors, singers, dancers, and anyone pursuing a career as an actor. But growth also comes with experience and what you learn going through a process in a rehearsal room or on a set. It's all valuable. Get as much as you can of both.
What makes a successful casting session?
Seeing actors you believe could play the roles you are responsible for casting.
What advice would you give to someone who is looking to go into casting as a career?
See as much theater and watch as much film and television as possible. Have an opinion on the actors you see. Take notes about which actors you respond to and why. Read reviews. Stay up to date on current events. If you are a college student, do a casting internship. The best way to learn about casting is to be in a casting office and observe the process. And watch Tom Donahue's documentary "Casting By" and take note of how important Marion Dougherty was (and is) to the field. I wouldn't be here, doing what I love, if it weren't for Marion and the other pioneers who paved the way.
Inspired by this post? Check out our New York City audition listings!