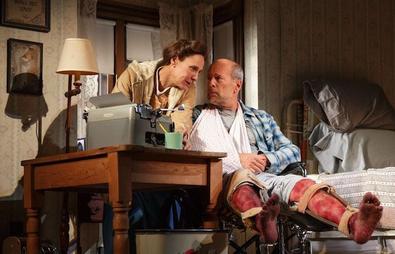 Will Cantler, a CSA member since 2005, tells Backstage about working on everything that doesn't involve singing, why actors need to read the play, and the importance of not being needy.
CSA member since... 2005.
Upcoming credits: Broadway: "Sylvia," "China Doll," "Misery"; Off-Broadway: "Cloud Nine," "Lost Girls," "Smokefall," "Hold Onto Me Darling"
What's your typical day like?
Alarm. MCC Theater business. Casting business. See a show. Bed. (Did I eat? Can't remember. Not important._
What do you do when you're not working?
Go to the theater. I know. But it isn't work.
How do you choose what projects you work on?
If it doesn't involve singing, I work on it.
Before actual auditions, how does the casting process begin?
Read the play and talk to the team and get excited!
What is the most common audition room mistake you see?
Fumbled sides. The friendship of a stapler is underrated.
What do you want every actor walking into your room to know?
The play. Please read the play.
What makes for a successful audition tape?
Keep it simple.
Any projects you wish you had worked on?
Yes. Of course.
In addition to open calls, where do you find new talent?
I go to the theater. A lot.
What is the best way for actors to build a strong relationship with you?
Be amazing without being needy.
How important is training versus experience to you?
It's a false dichotomy. Depends entirely on the actor's ability to learn.
What makes a successful casting session?
Choices.
What advice would you give to someone who is looking to go into casting as a career?
Love actors—they are the bravest people in the world.
Inspired by this post? Check out our theater audition listings!