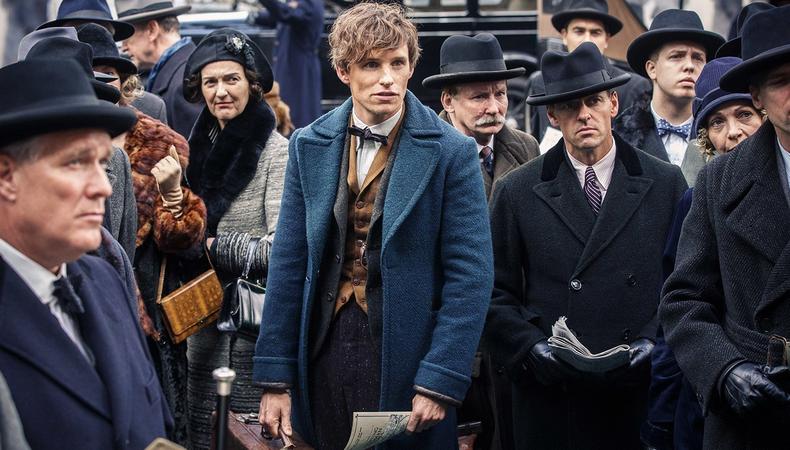 The Casting Society of America (CSA) is ringing in the new year with their announcement of the entertainment industry's top casting professionals. On Jan. 19 the 32nd Annual Artios Awards, recognizing excellence in the art of casting, will be hosted in a bi-coastal ceremony by Joel McHale and Michael Urie at the Beverly Hilton Hotel in Los Angeles and at Stage 48 in New York City, respectively.
Recently announced feature film casting nominees join the television, theater, web series, and short film categories unveiled in September. All honorees were submitted by CSA members and met specific eligibility requirements, including the newly added unscripted TV series category. Among the nominees are casting pros David Rubin, Bernard Telsey, Linda Lamontagne, Stephen Kopel
, Jim Carnahan, and many more.
"Perfect casting can make all the difference," said CSA President Richard Hicks in a statement. "Finding exactly the right actor or actress to bring the story to its fullest life is what CSA members do every day. The history of film, television and theatre is told in such moments, when it all comes together to create something special. The Artios Awards are our opportunity to recognize outstanding achievement in all of these areas."
READ: Will the Academy Awards Recognize Casting?
Receiving the Lynn Stalmaster Award for Career Achievement will be four-time Oscar nominee Annette Bening. Casting director Nina Gold will be presented the Hoyt Bowers Award by collaborator J.J. Abrams at the L.A. ceremony, while the Public Theater will be honored with the newly named Marion Dougherty New York Apple Award at the NYC ceremony. Voting for the Artios Awards will continue through Jan. 8. For more information, visit the CSA's website. See the full list of nominees below.
BIG BUDGET – COMEDY
"Deadpool" Ronna Kress, Jennifer Page (Location Casting), Corinne Clark (Location Casting)
"Hail, Caesar!" Ellen Chenoweth, Susanne Scheel (Associate)
"La La Land" Deborah Aquila, Tricia Wood
"Rules Don't Apply" David Rubin, Melissa Pryor (Associate)
"Whiskey Tango Foxtrot" Bernard Telsey, Tiffany Little Canfield, Jo Edna Boldin (Location Casting), Conrad Woolfe (Associate), Marie A.K. McMaster (Associate)
BIG BUDGET – DRAMA
"Arrival" Francine Maisler, Lucie Robitaille (Location Casting)
"Fantastic Beasts and Where to Find Them" Fiona Weir, Jim Carnahan (Location Casting)
"Hidden Figures" Victoria Thomas, Jackie Burch (Location Casting), Bonnie Grisan (Associate)
"Nocturnal Animals" Francine Maisler
"The Girl on the Train" Kerry Barden, Paul Schnee, Joey Montenarello (Associate), Adam Richards (Associate)
STUDIO OR INDEPENDENT – COMEDY
"20th Century Women" Laura Rosenthal, Mark Bennett
"Bad Moms" Cathy Sandrich Gelfond, Meagan Lewis (Location Casting)
"Café Society" Juliet Taylor, Patricia DiCerto, Meghan Rafferty (Associate)
"Hell or High Water" Richard Hicks, Jo Edna Boldin, Chris Redondo (Associate), Marie A.K. McMaster (Associate)
"The Edge of Seventeen" Melissa Kostenbauder, Coreen Mayrs (Location Casting), Heike Brandstatter (Location Casting)
STUDIO OR INDEPENDENT – DRAMA
"Captain Fantastic" Jeanne McCarthy, Angelique Midthunder (Location Casting), Amey Rene (Location Casting)
"Jackie" Mary Vernieu, Lindsay Graham, Jessica Kelly (Location Casting)
"Lion" Kirsty McGregor
"Loving" Francine Maisler, Erica Arvold (Location Casting), Anne N. Chapman (Location Casting), Michelle Kelly (Associate)
"Manchester by the Sea" Douglas Aibel, Carolyn Pickman (Location Casting), Henry Russell Bergstein (Associate)
LOW BUDGET – COMEDY OR DRAMA
"Christine" Douglas Aibel, Stephanie Holbrook, Tracy Kilpatrick (Location Casting), Blair Foster (Associate)
"Goat" Susan Shopmaker, D. Lynn Meyers (Location Casting)
"Hello, My Name is Doris" Sunday Boling, Meg Morman
"Moonlight" Yesi Ramirez
"White Girl" Jessica Daniels
ANIMATION
"Finding Dory" Kevin Reher, Natalie Lyon
"Moana" Jamie Sparer Roberts, Rachel Sutton (Location Casting)
"The Jungle Book" Sarah Halley Finn, Tamara Hunter (Associate)
"The Little Prince" Sarah Halley Finn, Tamara Hunter (Associate)
"Zootopia" Jamie Sparer Roberts
TELEVISION PILOT AND FIRST SEASON - COMEDY
"Casual"- John Papsidera, Deanna Brigidi

"Crazy Ex-Girlfriend"- Felicia Fasano, Bernard Telsey, Tim Payne, Tara Nostramo (Associate), Conrad Woolfe (Associate), Abbie Brady-Dalton (Associate)
"Scream Queens"- Richard Hicks, Meagan Lewis (Location Casting), Chris Redondo (Associate)
"Superstore"- Susie Farris, Collin Daniel, Brett Greenstein, Sherie Hernandez (Associate), Melanie Crescenz (Associate)

"Wet Hot American Summer: First Day of Camp"- Susie Farris, Melanie Crescenz
TELEVISION PILOT AND FIRST SEASON - DRAMA
"Billions"- Allison Estrin, Avy Kaufman, Melissa Moss (Associate)

"Man in the High Castle"- Denise Chamian, Liz Ludwitzke, Candice Elzinga (Location Casting), Patti Kalles (Location Casting)
"Mr. Robot"- Susie Farris, Beth Bowling, Kim Miscia, Michael Rios (Associate), Melanie Crescenz (Associate)

"Narcos"- Carmen Cuba, Carla Hool, Wittney Horton (Associate)

"Unreal"- Barbara Fiorentino, Katrina Wandel, Coreen Mayrs (Location Casting), Heike Brandstatter (Location Casting)
TELEVISION SERIES COMEDY
"Black-ish"- Alexis Frank Koczara, Christine Smith Shevchenko, Amanda Lenker Doyle
"Girls"- Jennifer Euston, Emer O'Callaghan (Associate)

"Silicon Valley"- Jeanne McCarthy, Nicole Abellera Hallman

"Transparent"- Eyde Belasco
"Unbreakable Kimmy Schmidt"- Cindy Tolan, Anne Davison (Associate)
TELEVISION SERIES DRAMA
"Bloodline"- Debra Zane, Lori Wyman (Location Casting), Shayna Markowitz (Associate), Marie-Thérèse Verbruggen (Associate), Erin Fragetta (Associate)

"Game of Thrones"- Nina Gold, Robert Sterne, Carla Stronge

"House of Cards"- Laray Mayfield, Julie Schubert
"Orange Is The New Black"- Jennifer Euston, Emer O'Callaghan (Associate)
"The Americans"- Rori Bergman
TELEVISION MOVIE OR MINI-SERIES
"Fargo"- Rachel Tenner, Jackie Lind (Location Casting), Stephanie Gorin (Location Casting), Charlene Lee (Associate)

"Grease Live!"- Bernard Telsey, Tiffany Little Canfield, Justin Huff

"Roots"- Victoria Thomas, Meagan Lewis (Location Casting)
"The Night Manager"- Jina Jay

"The People vs. O.J. Simpson"- Jeanne McCarthy, Nicole Abellera Hallman, Courtney Bright, Nicole Daniels, Cara Chute Rosenbaum (Associate)
CHILDREN'S PILOT AND SERIES (LIVE ACTION)
"Austin & Ally"- Carol Goldwasser
"Fuller House"- Alexis Frank Koczara, Christine Smith Shevchenko, Amanda Lenker Doyle (Associate)

"Girl Meets World"- Sally Stiner, Barbie Block

"Henry Danger"- Krisha Bullock, Jamie Snow
"School of Rock"- Suzanne Goddard-Smythe, Ty Harman (Associate)
TELEVISION ANIMATION
"American Dad!"- Linda Lamontagne
"Bob's Burgers"- Julie Ashton-Barson
"Bojack Horseman"- Linda Lamontagne
"Family Guy"- Linda Lamontagne
"Robot Chicken"- Linda Lamontagne
TELEVISION UNSCRIPTED SERIES
"Are You the One?"- Damon Furberg, Shannon McCarty
"Billion Dollar Buyer"- Candra Nazzaro

"Dating Naked"- Damon Furberg, Heather Allyn
"Redneck Island: Battle at the Lake"- Brendon Blincoe
"Twinning"- Damon Furberg, Heather Allyn
SHORT FILMS
"Elemental"- Erica Arvold

"Gubagude Ko (Blood is Upon Them)"- Susanne Scheel
"Monsters"- Nancy Nayor, Andy Henry

"Video"- Lois Drabkin

"Youth"- Adrienne Stern, Nina Henninger (Location Casting)
SHORT FORM/WEB SERIES
"Bajillion Dollar Properties"- Julie Ashton-Barson
"Cop Show"- Adrienne Stern

"Guidance"- Sheryl Levine

"Her Story"- Geralyn Flood
"Margot vs Lily"- Meghan Rafferty, Mia Cusumano (Associate)
"Relationship Status"- Meg Morman, Sunday Boling
NY BROADWAY THEATRE
"Blackbird"- David Caparelliotis, Lauren Port (Associate)
"Long Day's Journey Into Night"- Jim Carnahan, Carrie Gardner
"Noises Off"- Jim Carnahan, Stephen Kopel

"The Father"- Nancy Piccione

"The Humans"- Carrie Gardner
NY BROADWAY THEATRE – MUSICAL
"Fiddler on the Roof"- Abbie Brady-Dalton
"Hamilton"- Bethany Knox

"School of Rock"- Tara Rubin, Merri Sugarman
"The Color Purple"- Justin Huff
"Waitress"- Bernard Telsey, Patrick Goodwin
NY THEATRE – COMEDY AND MUSICAL

"A Bronx Tale"- Tara Rubin, Merri Sugarman

"Cirque Du Soleil: Paramour"- Cesar A. Rocha

"Dear Evan Hansen"- Tara Rubin, Lindsay Levine
"Lazarus"- Bernard Telsey, Andrew Femenella

"The Robber Bridegroom"- Jim Carnahan, Stephen Kopel
NY THEATRE – DRAMA
"Boy"- James Calleri, Erica Jensen
"Buried Child"- Judy Henderson
"Dada Woof Papa Hot"- Daniel Swee
"The Effect"- Cindy Tolan
"The Royale"- Daniel Swee
REGIONAL THEATRE EAST/WEST
"A Funny Thing Happened on the Way to the Forum"- Adam Caldwell

"A Little Night Music"- Alaine Alldaffer

"A Moon for the Misbegotten"- William Cantler, Karyn Casl, Andrew Femenella
"An Intervention"- William Cantler, Karyn Casl, Andrew Femenella

"Grey Gardens"- Duncan Stewart, Benton Whitley

"The 25th Annual Putnam County Spelling Bee"- Tara Rubin, Kaitlin Shaw
LOS ANGELES THEATRE
"Barcelona"- Phyliss Schuringa

"Bent"- Heidi Levitt
"Booty Candy"- Jami Rudofsky

"Casa Valentina"- Jeff Greenberg

"Spamalot"- Margery Simkin, Michael Donovan
SPECIAL THEATRICAL PERFORMANCE EAST/WEST
"1776"- Jay Binder, Jack Bowman

"Little Shop of Horrors"- Carrie Gardner, Stephen Kopel
"The Blank Theatre Company's 23rd Annual Young Playwrights Festival"- Erica Silverman Bream, Cara Chute Rosenbaum

"The Secret Garden"- Craig Burns

"The Wild Party"- Carrie Gardner, Stephen Kopel
THEATRE TOURS
"A Gentleman's Guide to Love & Murder"- Jason Styres
"Beautiful – The Carole King Musical"- Stephen Kopel
"If/Then"- Craig Burns

"The Bridges of Madison County"- Cesar A. Rocha
"The Sound of Music"- Rachel Hoffman
Check out our film audition listings! And for advice on wowing casting directors, visit Backstage's YouTube channel: