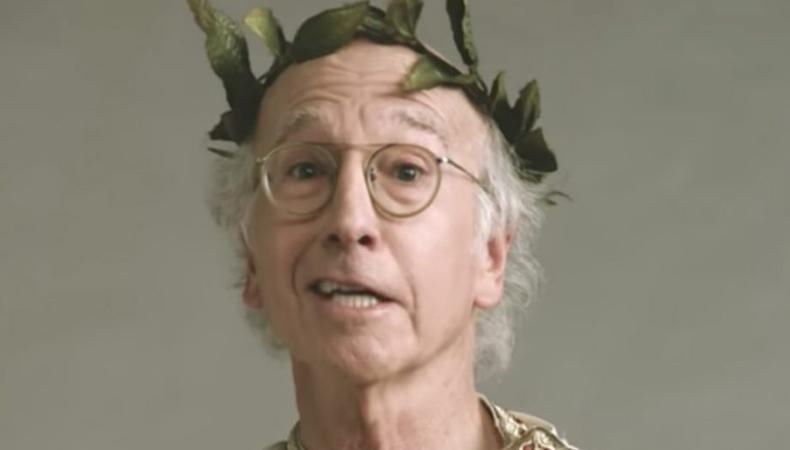 With dozens of castings announced and new projects coming down the pipeline each week across television, film, and theater, it can be near-impossible to keep up. Luckily, Backstage is here to help. Every Friday, we're rounding up the week's industry news you shouldn't miss so you can be sure you're firmly in the know!
Gird your loins: "Curb" is returning.
This is pretty, pretty, pretty good news for fans of HBO's long-running (albeit, intermittently) comedy, "Curb Your Enthusiasm." Larry David's cringe-worthy series is set to return to the cable network with new episodes Oct. 1. David, who has played a heightened version of himself on the show since its debut in 2000, has been notoriously opaque about the prospect of new episodes, which were last unleashed in 2011. Set to return for what will be the ninth season of "Curb" are Jeff Garlin, Susie Essman, and JB Smoove.
Uma Thurman will bring the heat on Broadway.
Thurman is set to make her Great White Way debut in "The Parisian Woman" this November at a to-be-announced theater. Written by "House of Cards" creator Beau Willimon, the drama will unsurprisingly derive from the political. Pam MacKinnon, who won a Tony Award most recently for directing the 2013 revival of "Who's Afraid of Virginia Woolf?" will helm as director. On the producing front will be Marc Routh, Richard Frankel, Tom Viertel, Steven Baruch, and Steve Traxler. Additional casting has not yet been announced.
George R.R. Martin will deepen his HBO relationship.
With the end of "Game of Thrones" looming, Martin has lined up his next HBO project—though his involvement will be much more minimal than that which he has with that monstrous hit. Martin will serve as an executive producer on the network's adaptation of "Who Fears Death," a novel by Nnedi Okorafor set in post-apocalyptic Africa. The series is still in early development and, as such, much of the creative team, as well as casting, is yet to be determined.
Barry Jenkins sets first post-"Moonlight" project.
The Oscar winner has signed on to direct and pen the feature film adaptation of "If Beale Street Could Talk," his first project since his "Moonlight" won the 2017 Oscar for best picture. Based on the James Baldwin novel which tells the story of a young woman in Harlem desperate to prove her fiancé's innocence, the film is slated to begin production in October, with Annapurna Pictures as distributor.
Heavy-hitters galore board "The Irishman."
Martin Scorsese is not skimping on the star power for his upcoming feature, "The Irishman." Joe Pesci has officially signed on to star in the Jimmy Hoffa disappearance flick, alongside Robert De Niro and Al Pacino. The project is expected to begin production in August in and around New York City and is slated to shoot through December.
A graphic novel is getting the live-action treatment.
A live-action adaptation of "The Umbrella Academy," the popular graphic novels by Gerard Way, has received a series order from Netflix. The streaming platform will produce 10 episodes of the project, which follows a family of superheroes and their tumultuous relationships. Jeremy Slater ("The Exorcist") penned the pilot, with an anticipated premiere slated for 2018. Casting is not yet known.
Inspired to get cast? Head over to our casting calls on Backstage!