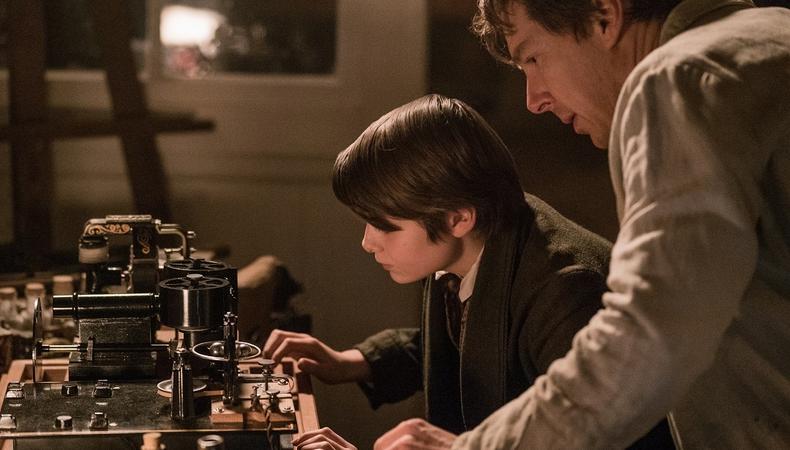 Some of the year's buzziest prestige films will premiere at the 2017 Austin Film Festival, signaling that Hollywood's awards season is officially underway.
Running Oct. 26–Nov. 2, the 24th annual Texas festival will feature Greta Gerwig's Saoirse Ronan–starrer "Lady Bird" (A24) as its opening night film, Alfonso Gomez-Rejon's "The Current War" (Weinstein Co.) featuring Benedict Cumberbatch as the fest's centerpiece, and the Kata Mara– and Jason Clarke–starring Ted Kennedy drama "Chappaquiddick" (Entertainment Studios) on closing night.
WATCH: Benedict Cumberbatch Is Thomas Edison in Electrified 'The Current War' Trailer
The country's premier film festival recognizing writers' contributions to film and television, AFF features a four-day Screenwriters Conference, which this year includes a roster of noteworthy scribes: Kenneth Lonergan, Noah Hawley, Lindsay Doran, Misha Green, Michael Arndt, Sarah Gubbins, and Megan Amram.
Among its more than 25 world and U.S. premieres, AFF will also screen more of this year's major big-screen contenders: Martin McDonagh's "Three Billboards Outside Ebbing, Missouri" (Fox Searchlight Pictures), Joe Wright's "Darkest Hour" (Focus Features), and Luca Guadagnino's "Call Me by Your Name" (Sony Pictures Classics). After its premiere in Toronto, director Neil Burger's "The Upside" (Weinstein Co.), a remake of French film "The Intouchables" starring Bryan Cranston, Kevin Hart, and Nicole Kidman, will also appear at Austin.
In addition, episodes of new and existing TV will screen at the fest: the Season 2 premiere of Hulu's "Shut Eye," YouTube Red's new comedy "Do You Want to See a Dead Body?", and the season finale of HBO's new hit drama "The Deuce."
Texas movie buffs! For tickets, more information, and a full list of the festival's offerings, visit the official AFF website.
Check out Backstage's Texas audition listings!