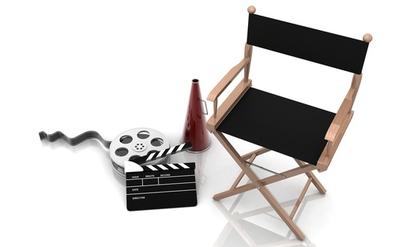 "The idea of waiting for something makes it more exciting." – Andy Warhol
You don't buy a steak at a nice restaurant because it makes you feel full. You buy it for the experience it promises. Smart marketers sell the sizzle, not the steak! Anticipation is a valuable tool, especially for indie filmmakers. If you want to have a shot at building an audience, and ultimately selling your film, having a killer trailer has become a must. It's your movie's first foot forward. In the flooded marketplace, trailers can provide that early jump in advertising that is so desperately needed to not get lost in the shuffle.
I recently launched the trailer for my first feature, "The Little Tin Man." A day later, USA Today's Whitney Matheson spotted it and said, "It looks great, and I hope it'll at least get an on-demand release." Me too!
I didn't bet on beginners luck, but rather, tried to apply some common sense principles to my approach. Here are four things I kept in mind while cutting my first trailer.
1. Go back to your logline. A logline is the 1-2 sentence summary of a film that provides both its synopsis, and the emotional "hook" that will stimulate interest. Writers use this to pitch their scripts. But I propose that it's a great starting place for editing a trailer. As long as your cut stays aligned with this, you'll be in great shape!
2. Some reassembly required. Forget the sequence of events in your movie. A trailer is its own thing! Anything is fair game when creating the new narrative. During this past Oscar season, The New York Times dissected trailers for a few of the best picture nominees. As you'll see, some of them were pulling from all over the board.
3. Pick up the pace! You've got two and a half minutes tops to tell your story. Get in and get out! I am not saying that it has to be "fast," just fast enough to cover the ground that you need to. Let the audio set the story while your strongest visuals from the film go to work.
4. Catch their ears. Hook, line and sinker! Music selection is vital to making a successful trailer. I recommend having a composer create an original score. Simply using what was in the film might not fit your new work. Also, if budget allows, licensing a song from a band can really reel 'em in. I used "Friday Night" from The Last Royals. Leaves an incredible taste in your mouth!
Matthew Perkins is a filmmaker living in New York City. His first feature, "The Little Tin Man," will World Premiere at the 2013 Seattle International Film Festival. Follow Matthew and the film on Twitter @_MatthewPerkins @TheLittleTinMan