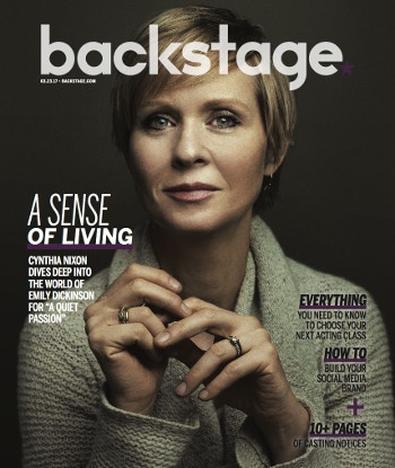 Whether you're considering the arc of history or the progression of your career, Cynthia Nixon is an advocate for the long view.
"The thing that I would think of in terms of this moment that we're in," Nixon says thoughtfully, "is that things are bad right now, but things have been a lot worse. Emily felt so tyrannized by patriarchy, but you look at her brother and all of the liberty and the wealth and the sexual liberty that he had, and we don't remember him! We remember her, right? At the time, he was the most important man in his relatively important town."
Emily who? Emily Dickinson, who lived and died in Amherst, Massachusetts, in the 19th century and whose genius was only recognized after her death. Although she rarely strayed beyond the grounds of her family home—later in her life, she only spoke with visitors from behind a closed door—Dickinson's prolific output, intellectual rigor, and astonishing use of language made for poetry that ranges far and wide.
Nixon stars as Dickinson in the Terence Davies–helmed biopic "A Quiet Passion," delivering a performance that's deeply driven by the arc of the poet's life and career. It's a dream role for an actor capable of nuanced delivery who can understand the pull of the opening lines of one of Dickinson's most famous poems: "Tell all the truth but tell it slant — Success in Circuit lies."
"[The poems] seem almost like dialogue to me.... They feel spoken. They're so first-person," Nixon says. "They feel like she's speaking directly to you about matters of burning importance to her." A longtime fan of Dickinson's poetry, part of what attracted Nixon to the project was the opportunity to bring that work to life.
Both Nixon and Davies ("The House of Mirth," "The Deep Blue Sea") were in agreement that rather than turn the story of the notorious recluse into a "Masterpiece Theatre
[–style] stodgy version of Emily," she would play her "as a rebel, someone who was brimming with anger, but also with humor." The pleasure lay in portraying a character "ferocious in her rebellion…painfully shy, not retiring. That there were no pastels—that everything should be bold colors." Nixon's Emily is a volcano encased in a sedate New England town, flipping between barely contained rage and subtle glee in the same scene—the same sentence, even.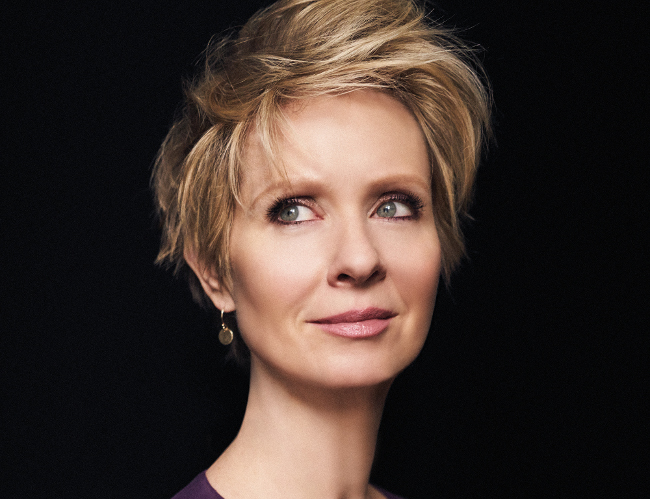 Enhancing this claustrophobic, escalating sense of doom is the fact that the movie is filmed almost entirely within the confines of Dickinson's home—a chamber drama brought to the screen. "From her youthful openness and enthusiasm to the crushing disappointments and pain that her life brought and her illness and her death, I tried to break the movie into a three-act play, almost, and think about Emily in her youth, Emily in her prime, and Emily in her decline."
When it comes to dramatic structure, Nixon seems to have a penchant for a certain kind. Speaking to her love of the stage, where she has built much of her career, she says, "There's just something about a three-act, well-made play—that it's really like a well-built house, and it has so many floors and rooms and crevices and closets. Everything is where it should be. That's what's great about coming to understand the engine of the play. But if you do a modern play that's, like, one act, an hour and a half, it's like a really great apartment."
READ: 31 Famous Actors Who've Guest-Starred on 'Sex and the City'
Currently an Oscar away from an EGOT—with a 2006 Tony for "Rabbit Hole"; two Emmys, including a 2004 best supporting actress win for "Sex and the City"; and a spoken word Grammy for 2009's "An Inconvenient Truth" audiobook—Nixon is a dyed-in-the-wool New Yorker who has successfully navigated her career from child actor to globally recognized "Sex and the City" star. A steady presence on the New York City theater scene since the 1980s, when she exploded onto Broadway with two simultaneous shows, Tom Stoppard's "The Real Thing" and David Rabe's "Hurlyburly," Nixon is also currently co-starring in a revival of Lillian Hellman's "The Little Foxes," opposite Laura Linney. The twist? Nixon and Linney are alternating the roles of the two main female characters, Regina Giddens and Birdie Hubbard.
Set in Alabama in 1900, the play zeroes in on the power struggles between family members seeking to control a business, with Southern belle Regina scheming at its center. "[Regina] is so incredibly confident and earthy," says Nixon. "And Birdie is very refined and very frightened. And she's being abused...people are yelling at her all the time and telling her she's stupid and telling her she should be quiet and she's talking too much and she's embarrassing and she's boring everybody."
How, then, does it feel to switch back and forth between two such different characters? "It's wild!" she laughs. "Laura was saying to me as we were getting out of our corsets yesterday, 'Maybe once we've blocked the play a little more, we'll spend a little more time with each character!' Because most days we're going through it on our feet for the first time and blocking it, so we usually switch midway through the day…. When we do have the scenes where we talk to each other, I can see Laura's head reeling, like, 'Who am I again?' "
Still, it's the challenge that makes it fun—that, and the chance to try something brand-new. "Regina is a delicious meal," she says. "But Birdie is like the frosting."
As to her process for discovering truths about these characters—or any others she plays—"the playwright or the screenwriter will often leave you lots of clues," Nixon says. "I was thinking about Regina and the stakes being so high for her [with] this business deal that she basically commits murder to make it happen. She goes after this thing as if her life depended on it. Lillian Hellman doesn't talk about it much, but I think about other characters, like Madame Bovary or Hedda Gabler, women who are so suffocated by the lack of freedom and the lack of opportunity in their lives that they're feeling that they're dying as they're living in their desperation to somehow escape."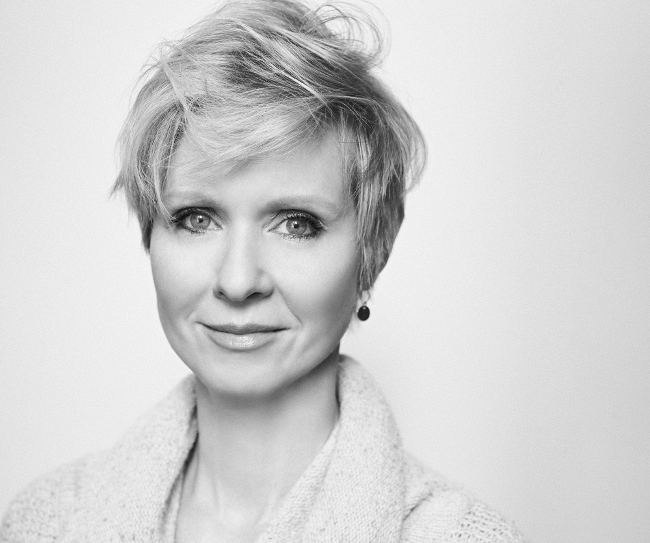 Complex, multifaceted women have been a running theme in Nixon's working life, beginning in her youth. "My mother was my first teacher and director," says the actor, who in recent years has stepped into the director's role herself, helming Off-Broadway productions of "MotherStruck!" and "Steve" in 2015. "I don't have much training, but I think it's really great if you can get it. It doesn't mean that you have to go to a very fancy college. Finding an acting class that you believe in and that speaks to you and that helps you is really valuable at any point in your career. Because, as actors—not even just as actors, as people—we always want to play it safe and protect ourselves and not challenge ourselves on the things we think we won't be able to do. We're protective, that's our natural inclination—and [it's valuable] to be in a class that not only helps you with things that you know you need help with, but helps you with things that are buried and that you're scared of, you know? Excavating. That's one of the wonderful things about being an actor: As you're discovering characters, you get to learn more about yourself, which is a lifelong endeavor."
Working and training with her mother was particularly helpful in keeping her grounded; when asked what advice she'd offer a child actor looking to make acting her lifelong career, Nixon has one major note: "Don't get too attached to it!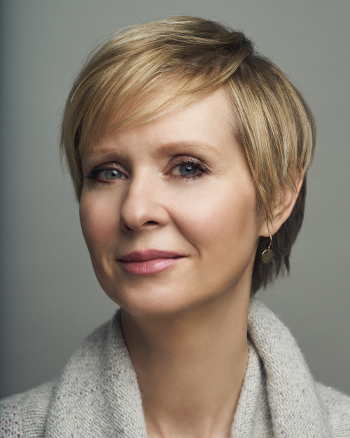 "This is something people kept telling me over and over, and I think it stood me in very good stead, because being a child actor and being an adult actor are two very different things. Often, it doesn't translate. People are so focused on results with children—I guess understandably—but Laurence Olivier said the most important thing for a young actor to learn is how to become an old actor. Even if you're a child actor or [are] very young, try and take the long view, try and work in a way that's not just about being able to be quiet that one moment, or look really cute, or have that same character you do over and over and everybody hires you for it, but to add as many tools to your toolkit as you can."
---
A+ Auditioning
"The most important thing in an audition is to be flexible," says Nixon. "You can work on your auditioning for hours and hours and hours, and you can get it to a place where you think it's great—and maybe it is pretty good—but if the director gives you an adjustment and you can't do it, you're sunk. Because the director doesn't expect you to come in with a finished performance; the director hopes that you are in some way right for the part, that you are smart and collaborative, but also that you aren't just going to come up with your performance and then shellac it, frozen, into place. You can come in and give a B audition, but then if you take a note and adjust what you're doing, it goes up to an A automatically. Whereas if you come in with a B and then just stay there, you're not going to get called back."
Inspired? Check out our film audition listings!