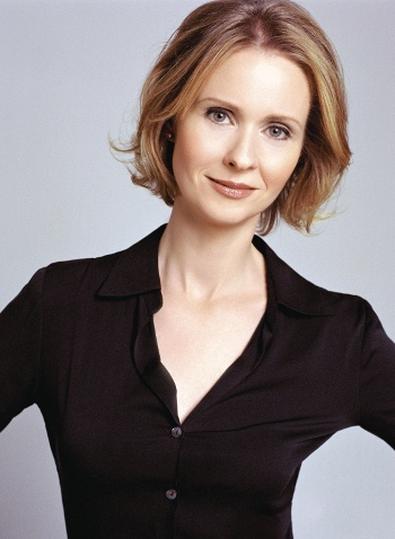 Cynthia Nixon's prolific acting career may have begun the night she saw Stephen Sondheim's "Pacific Overtures" on Broadway. "One of my main memories of it is that we were up in heaven," says the award-winning actor, who was 9 years old at the time. "I think I had binoculars and stuff. I just remember loving it and being overwhelmed by it."
Nine years later, with several film and theater roles already under her belt, Nixon famously appeared in two Broadway shows at the same time: "Hurlyburly" and, down the street, "The Real Thing." Walking back and forth between two theaters every night was not as crazy as people think—"It seemed great and cool and fun, to do two different plays and collect two different paychecks"—although an Equity rule was afterward put in place that prevents simultaneous performances.
Clearly, busy schedules don't scare Nixon. Chatting during her lunch break from rehearsals for the upcoming Broadway revival of "The Real Thing" (opening Oct. 30), she reflects on the thrill of returning to Tom Stoppard's drama 30 years later. "It's one of my absolute favorite plays," she says. "There are a lot of different versions of the script floating around, so I remember different lines. They're still just living in my head as if it was yesterday."
Now playing Charlotte, the mother of the character she played three decades ago, Nixon is noticing the vast differences between Mike Nichols' original production and Sam Gold's revival, from her own character work to the set design.
"We're really playing up the period of the early '80s, which we didn't do when I was [last] in it because we were in the early '80s," she says with a laugh. "Now it's funny to look at it as basically a period piece."
Want more Broadway? Check out "10 Must-See Upcoming Broadway Shows."