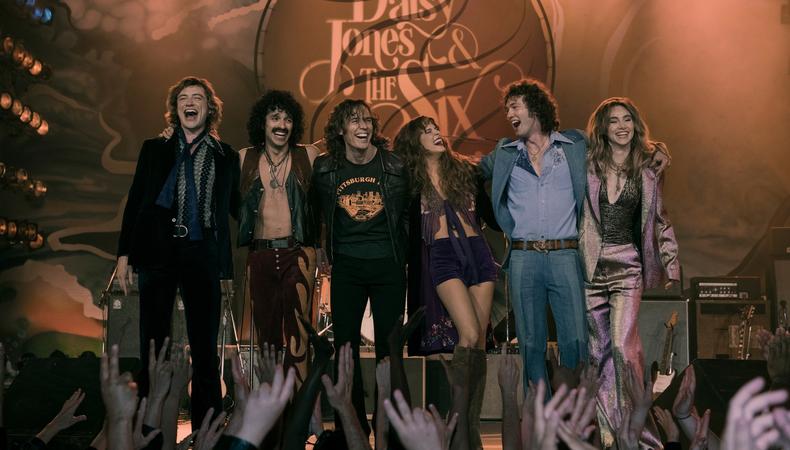 When Justine Baddeley Arteta and Kim Davis-Wagner signed on to cast the Prime Video miniseries adaptation of Taylor Jenkins Reid's novel "Daisy Jones & the Six," the project felt both daunting and exciting. The duo had to put together a large ensemble of performers for the 1970s period piece who could not only act, but also play instruments and sing, as well as meet the expectations of the bestseller's legions of fans. Here, they explain how they pulled it off and offer their best audition advice.
What were the complexities of casting this project?
Justine Baddeley Arteta: It was on the heels of Lady Gaga doing such an incredible job in "A Star Is Born," so I think everybody was thinking, How we can find singers that can [do] a performance like [that]? With her, it did work out brilliantly…. The idea was, initially, to see singers that could act. It's really hard, because as you've seen on the show, they have to go to a lot of emotional places. The casting process was big and expensive. We just kept looking and looking and looking, and then at some point in the first few months, the fantastic Riley Keough came around and blew everybody's socks off.
Kim Davis-Wagner: We didn't do actual open calls, but we really did read so, so many people. We did a big search both in the music world and the acting world, sort of in tandem. We tried to read every single solitary musician and actor in that age bracket that we felt could bring something special [to the show]. It did become more clear as the process went on that as much as we wanted it to work, [the musicians] didn't always have the capacity and the experience—or just the ability—to tap into the emotional stuff that we were looking for.
It must have felt like a lot of pressure to be working with a property that's already so well-known in its book form.
Arteta: I think it does make it harder, because the fan base, they want it to be great. Kim and I were working so hard and we were so deep in delving into the world of getting this cast that we weren't even coming up for that kind of air. We were so deeply in the trenches. Once we had Riley on board, it was the jigsaw puzzle of trying to slot all those incredible pieces so that they felt [right].
Do you have any advice for auditioning actors?
JBA: Don't be afraid of casting directors. We want you to get the part. You're never walking into a room where we don't want you to get the part. Know that and just know how good you are, and trust yourself. And if you don't get this part, maybe you'll get a different part in the show or the movie; or in two years I'll be like, "Kim, who was the person we auditioned for that?" We do this all the time. Just bring your talent. You know, in "Daisy," one of the artists who auditioned for one of the main parts ended up as the daughter of Cami and Billy. Seychelle Gabriel—she's a very, very good musician, and everybody remembered her. People remember you.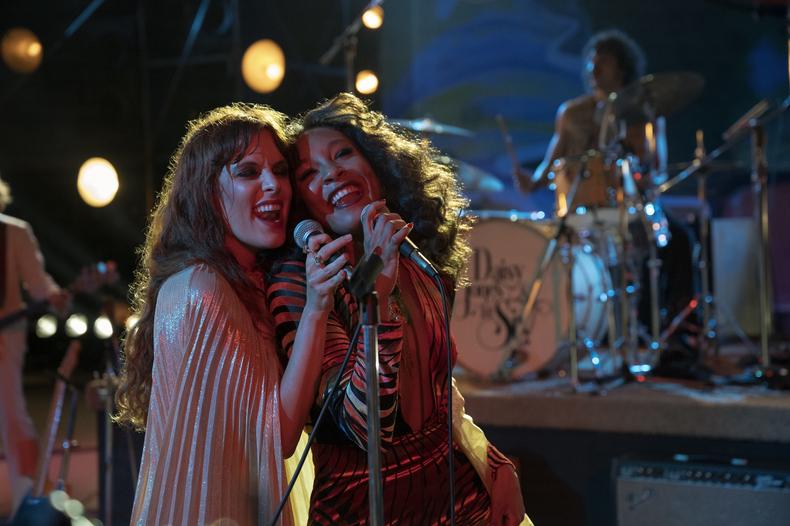 How should actors go about keeping in touch with CDs to stay at top of mind?
KDW: Sadly, in casting offices, we are usually so busy with the job we're involved with that there's not really time to look at postcards or respond to emails or anything like that. We just work to remember everybody who auditions for our projects.
JBA: And we're always open to the massive wave of new people that come around all the time, because this game is changing. There are so many people that we want to know, do know, and are keeping tabs on. That's the wonderful world of storytelling: There's always something that you're going to be right for. I don't think there's an exact rhyme or reason to how to stay in touch with us, but just know that we're doing our job. We're remembering you.
Is the era of getting discovered on the street over? Do you scout when you're out and about?
KDW Justine and I are never not casting. Justine will be somewhere or I will be somewhere and we're never not looking at people and faces and going, "Oh, my God, that person is like in this room at this art opening or at this place or wherever the hell we are." We're just always open.
JBA: [We'll be talking to the person] helping you at the restaurant, like, "what do you do, what's your side gig?" Kim can tell you, I'll say, "I met this person at this restaurant," and that person will come in on something and they'll either get it or they don't. A million years ago, I was out and met Whitney Cummings, she was this funny girl. I came back the next day and said, "Kim, we've got to bring this person I [met] in to audition on this film." And it was young Whitney Cummings. That's happened a million different ways that a person has gone on to do big things or just become a good working actor. Kim and I are definitely always casting. We are fascinated by people and voices and faces and the way they move. If you're a person that has nothing on your résumé or everything on your résumé, let's give it a whirl, let's see what can happen.
Did Whitney Cummings get cast when you brought her in? What was it for?
KDW: "Made of Honor." She got the job and she was fantastic.
This story originally appeared in the June 8 issue of Backstage Magazine.