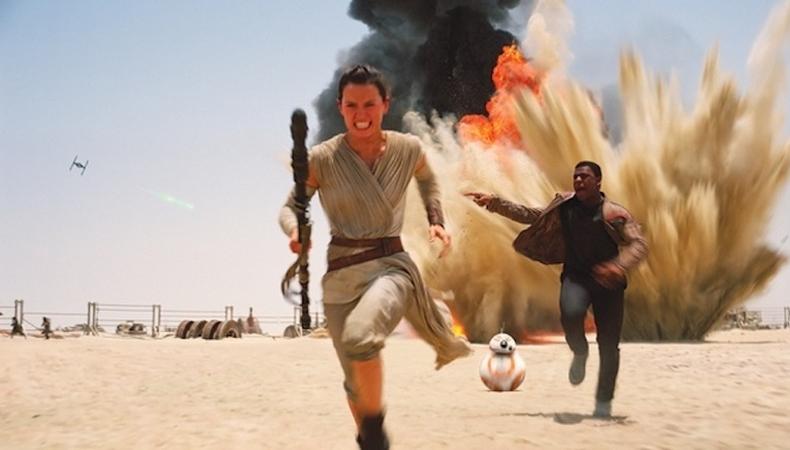 The Irish are coming, the Irish are coming! The 11th annual Oscar Wilde Awards, which honor the artistic contributions of Irish-blooded talents in Hollywood and beyond, hit Santa Monica Feb. 25. Rounding out this year's honorees are Oscar-nominated "Room" director Lenny Abrahamson, "Star Wars: The Force Awakens" breakout Daisy Ridley, "Penny Dreadful" star Sarah Greene, "The Late Late Show" host James Corden, and Grammy-nominated rockers Snow Patrol. They'll all take center stage three days before the Oscars at J.J. Abrams's Bad Robot California headquarters, where Abrams will also serve as emcee.
It's been quite the year for Abrahamson in particular. The Dublin-born filmmaker, 49, has been recognized in Irish film circles since his 2004 feature debut "Adam & Paul," but it wasn't until 2014's Michael Fassbender starrer "Frank" that audiences and critics took notice stateside. This year's critical darling, "Room," is the story of Ma (Brie Larson) and her spritely son, Jack (Jacob Tremblay), who are confined to a kidnapper-rapist's backyard shack for seven years. The film is nominated for four Oscars, including best picture, director, and performance by an actress in a leading role.
"While Abrahamson was known in Ireland and certain film circles, it is great to see him get this deserved recognition on an international stage," Trina Vargo, founder of the U.S.-Ireland Alliance, which runs the Oscar Wilde Awards, said in a statement.
Ridley, who is of Irish ancestry, also had a standout year. After several years taking on minor television roles, the 23-year-old actor made about as big an entrance as they come as the heroic Rey in J.J. Abrams's "Star Wars" reboot-sequel. Last we saw her in the five-time Oscar-nominated film, her Rey was standing atop the scenic Skellig Michael, a rocky island off Ireland's west coast—so it's only natural the U.S.-Ireland Alliance took notice! "Star Wars" co-star Carrie Fisher was bestowed the same honor last year.
Inspired by this post? Check out our audition listings!