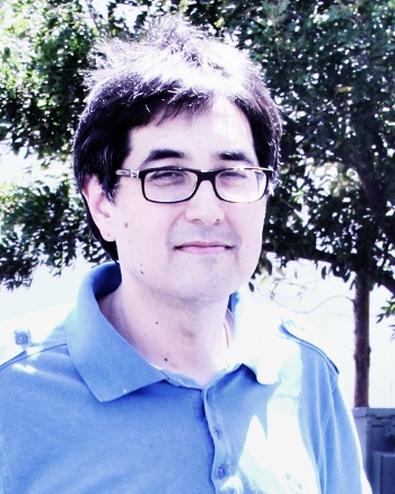 Screenwriting, production, and television history teacher Dan Watanabe worked on "Baywatch," reality TV, and game shows before providing training for future entertainment industry professionals from elementary to university levels.
How do you explain your job?
I run a grant for the California Community College Chancellor's Office, Department of Economic and Workforce Development. We help create career pathways [for] K–12 so that students who take classes in the last couple of years of high school get credit straight through. We're focused primarily on digital media, which includes entertainment.
What advice do you have for actors creating their own Web series?
Hire a good sound guy because so much of an actor's performance is their voice and...one of the things that makes the project look amateurish is lack of good sound. Second to that is someone who understands lighting. The details in how [actors are] lit—in how they're positioned, what colors they're wearing, background—enhance their performances in ways that are almost incalculable. It makes a difference for…the agent, the manager, the producer; those little things can make the difference between yes and no.
New York or Los Angeles?
If you're someone who's very into the craft of acting and loves being on the stage, New York is the epicenter. For someone who wants to be in film entertainment more than stage, you're better off in L.A. Even though there's a lot of runaway production, L.A. is still the nexus of the film entertainment part of the industry.
What servicers does the California Community College Chancellor's Office provide for actors?
We're doing a series of video interviews featuring people who have just graduated, as well as industry pros; a number of those people are actors. In addition to that, we help sponsor a lot of student films. We have a forum we do with actors called the Business of Acting. We have two older actors talk about the profession and some of the ways an actor prepares to have a long-term career. Younger actors are coming in and talking about how they handle social media. We answer questions about to go SAG or not to go SAG, what type of student projects they should they do [or] not do. At what point do they make the jump into SAG? What's a good day job? What are the good acting classes? What are the differences between an agent and a manager? All of that.
What should actors know about their social media presence?
Be careful of what you post on Facebook and what you have on your YouTube channel. They can be great marketing tools, but at a certain point, you're going to want to split stuff that you have for your friends and stuff that you have professionally, especially in terms of your YouTube channel. You don't want to have, "Oh this is the crazy party I was at the other night"—you want to only have your best stuff, or have a Vimeo account and put all your good stuff on Vimeo. But you want to have one place where you want people to see you in a professional light.
Like this post? Check out more of our Inside Jobs!