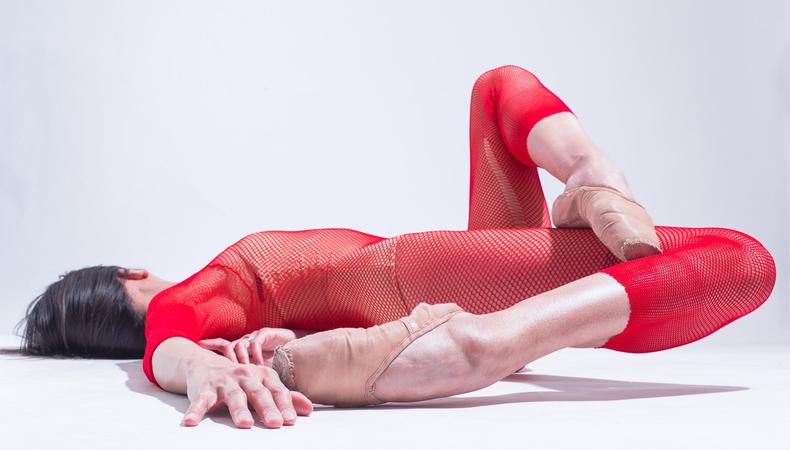 It's an exciting time of year in New York as dance companies flood the city's largest stages for their spring season performances. As artists, it's just as important to see other artists' work as it is to be focused on our own demanding training and rehearsal schedules.
PERFORMANCES
Works & Process at the Guggenheim presents "Breaking Bread with Balanchine" on April 9. Food scholar Meryl Rosofsky explores the choreographer's relationship to food as well as how his cooking illuminated the cultural, geographical, and political forces that shaped him as an artist. (Tickets: $45)
Don't miss your chance to see The Martha Graham Dance Company perform "Sacred/Profane" at New York City Center April 11–14. There will also be a special presentation of "Legend of Ten" by choreographer Lar Lubovitch in celebration of his company's 50th anniversary. (Tickets start at $35)
The Joyce is welcoming Ballet Hispanico to the stage April 10–15 with innovative works by Gustavo Ramírez Sansano and Carlos Pons Guerra. (Tickets start at $10)
Have you experienced the elegant beauty of FJK Dance yet? Grab your tickets now to see them performing April 12 at Gibney Dance Center downtown. Be sure to RSVP soon to secure your spot. (Free)
Norte Maar presents the sixth season of "Counterpointe," a curated performance series featuring new work by women choreographers for pointe. Seven women choreographers have been paired with seven New York metro-based women visual artists to collaborate and create. See what magic they've come up with April 13–15 at The Actors Fund Arts Center in downtown Brooklyn. (Tickets: $15–25)
Come join the 92nd Street Y in honoring Arthur Mitchell on April 13. Enjoy a performance by Maria Kowroski and Amar Ramasar, as well as a discussion with Arthur Mitchell himself on his life and work. An opportunity not to miss! (Tickets: $15)
AUDITIONS
Interested in performing and touring with "Sesame Street Live"? Now is your chance to land a contract beginning this May. Auditions will be held April 9.
The World Voice Ensemble, Inc. seeks talent for their upcoming International Talent Night on April 16. If interested, please submit your materials for consideration.
Want to make the move to sunny California? LA Dance Project is holding male dancer auditions this spring in NYC. Submit your materials to audition@ladanceproject.org to reserve your spot.
CHOREOGRAPHIC OPPORTUNITIES
HERE Arts Center, one of New York's most prolific producing organizations, seeks artists for their SubletSeries@HERE program. If you're an independent artist or group looking for space and support for your next production, submit your application today for a chance to be one of 250 guest artists participating!
CLASSES + WORKSHOPS
Need more cardio to improve your endurance onstage? Mark Morris Dance Center now has a new Zumba class held every Friday at noon. Lunch break dance party anyone?
If you're looking to improve your technique, strength, and stability, and work your brain, Cunningham classes are an amazing opportunity to do just that, Monday through Friday. Student and professional rates are just $10!

Ballet Hispanico is now offering classes in Caribbean, salsa, flamenco, and ballet. All levels are welcome for every style.
Looking to get out of the country for some training this summer? It's not too late to apply to Tecniche Di Danza Moderna, a summer program consisting of Graham, Limon, and Horton classes in Rome, Italy!
DANCE-RELATED JOBS
Are you a dancer looking to develop skills in arts management? Battery Dance Festival is looking for interns from May to August of this year. If you're enthusiastic, detail-oriented, and have an ability to multitask under pressure, this is the opportunity for you. Apply today for a chance to take part in this exciting festival's behind-the-scenes preparations!
Check out Backstage's New York City audition listings!