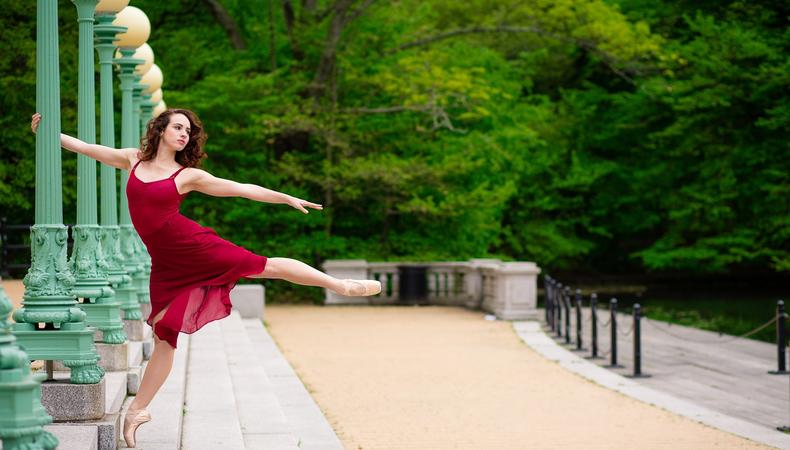 February is a short month but it's still chock full of artistic vibrancy in New York. Have you been inspired by any of the companies in town lately?
PERFORMANCES
This week, the Joyce presents Soledad Barrio & Noche Flamenca, through Feb 25. This heart-stopping company will be performing "Intimo," a series of short, emotive works created by Artistic Director Martin Santangelo and will be accompanied by live music! Come watch this incredible company push the boundaries of traditional flamenco. (Tickets start at $10)
Movement Research will be holding an open performance by artists in all stages of development on Feb. 20. Come see works-in-progress by Emmie Hatfield, Stuart Meyers, and Jiyon Song, and join in for an audience discussion of feedback and support post-show. (Free)
NACHMO, National Choreography Month, will be presenting curated shows from their works-in-progress showings at the beginning of February. If you got a chance to check out the studio showings, come see how the pieces have progressed and come to life Feb. 23–24 at the Actors Fund Arts Center in Brooklyn. (Tickets start at $15)
AUDITIONS
Path New Music Theater is seeking a male contemporary dancer with a classical training background for an upcoming New Media Chamber Opera performance, "Simulacrum." Partnering skills and technique a plus.
KINEMATIK Dance Theater is looking for dancers for an upcoming site-specific performance in March as part of a CUNY Dance Initiative Residency at Queens College. Auditions are invitation only. Please submit your materials for consideration.
Harambee Dance Company will be holding auditions Feb. 21 in the Bronx for male and female dancers to join their company. Dancers should be proficient in contemporary and African dance forms, as well as performance experience and passion.
CHOREOGRAPHIC OPPORTUNITIES
Are you a Queens-based choreographer? Now is your chance to present work in your home borough at the 5th Annual Dance Astoria Festival! All dance styles are encouraged. There is no fee to apply. Please submit your application by April 15.
Deadline approaching! LEMI Collective is currently seeking submissions for "A Space For Thought," a shared evening of dance exploring movement's relationship to literature and philosophy. Please submit your materials by Feb. 28.
CLASSES + WORKSHOPS
Feb. 19 is your last chance to join James Kinney, who has danced upon many Broadway stages including the most recent revival of "Sweet Charity," for advanced intermediate theater jazz at Steps on Broadway.
Ready to strut your stuff in stilettos? Shirlene Quigley will get your sassy self out of the house. Join her on Thursday nights at Broadway Dance Center!
DANCE-RELATED JOBS
Physique 57 is seeking Barre Fitness Instructors. Check out this amazing opportunity to compliment your dancing and pay those bills at the same time.
EVENTS
If you want to join the conversation around how the dance community is changing and evolving, join Dance/NYC's 2018 Symposium on Feb. 25 at Gibney Dance. This is a full day event that will invite participants to deep dive into the topics of growing diversity, equity, and inclusion in the workforce.
Check out Backstage's dance audition listings!