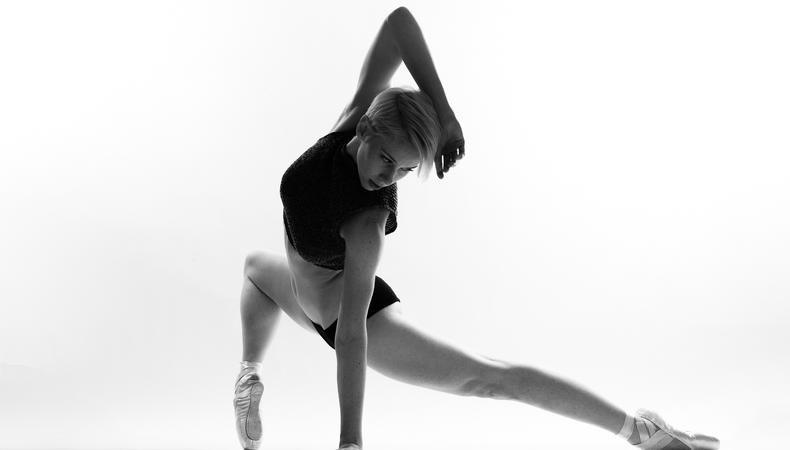 It's hard to believe the first month of 2018 is already coming to a close, but that means it's a good time to question your resolutions for the year and evaluate whether or not you're on the right trajectory. This week, we've highlighted technique classes for you to stay in good form while you explore your artistry.
PERFORMANCES
Works & Process at the Guggenheim presents "A New Carousel" with Jack O'Brien and Justin Peck this Feb. 4. Dancers will perform excerpts of new choreography from the musical and a discussion on the creative process will follow. (Tickets: $45)
The Joyce presents Compagnie Hervé KOUBI, a French company comprised of French Algerian and African Dancers. This highly physical company will perform "What The Day Owes To The Night" Jan. 30–Feb. 4. (Tickets: Starting at $10)
Danspace Project at St. Mark's Church presents "Mina Nishimura: Bladder Inn (and X, Y, Z, W)" Feb. 1–3. This piece blurs the boundaries between inner and outer space, leaving you with a fleeting fantasy of wandering bodies. (Tickets: $25)
AUDITIONS
PROJECT 44, an Astoria-based dance company, is seeking male dancers with strong contemporary and ballet technique. Must submit materials by Jan. 30.
Borne Dance Company is looking for dancers to participate in their upcoming Eating Disorder Awareness performance. If interested, please submit your application by Jan. 31.
Pedestrian Wanderlust seeks a male and female lead dancer for an upcoming music video. Acting skills a plus. Must be able to pull the audience into the intimacy of each moment through movement and facial expression.
Thea Little will be holding auditions for dancers and performers to join her cast Jan. 30 with a callback on Feb. 1. Artists must have a clear presence, make distinctive choices, are theatrical yet honest, and be ready to explore characterizations, gestures, and sounds. Please RSVP to audition.
CHOREOGRAPHIC OPPORTUNITIES
Deadline approaching! This March, choreographers will present their works at the Artists in Flight Performance Showcase. A few spots are left and all styles are welcome. Applications must be submitted by Jan. 31.
Interested in creating a dance-on-film project? The American Dance Festival is now accepting submissions for their "Movies by Movers" festival that will take place in Durham, North Carolina. All films must have a strong emphasis on movement!
Do you enjoy integrating technological and visual art elements into your dance work? The Center for Performance Research is seeking choreographers for their upcoming Spring Movement 2018 festival. Applications must be submitted by Feb. 14.
CLASSES + WORKSHOPS
If you're looking to improve your technique, strength, and stability—as well as work your brain—Cunningham classes are an amazing opportunity to do just that. Classes are held Monday through Friday. Student and professional rates are just $10!
Join Barbara Mahler for Klein Technique at Movement Research Jan. 30 for an engaging class that will change the way you feel your body in space.
Graham technique is a great way to build strength in your dancing. The Martha Graham School holds open classes for all levels to try. If you're totally new, be sure to sign up for a Level 1 class to allow yourself to master the basics.
DANCE-RELATED JOBS
Are you interested in health and looking for some lucrative part-time work? Impact is seeking freelancers interested in becoming health brand ambassadors to give product demonstrations in local health food markets in the first quarter of 2018.
Gibney Dance is seeking a Front of House Associate! This is a part-time position, 5–15 hours a week. Must be able to cultivate a welcoming and warm environment and have 1–2 years of customer service experience.
Check out Backstage's dance audition listings!