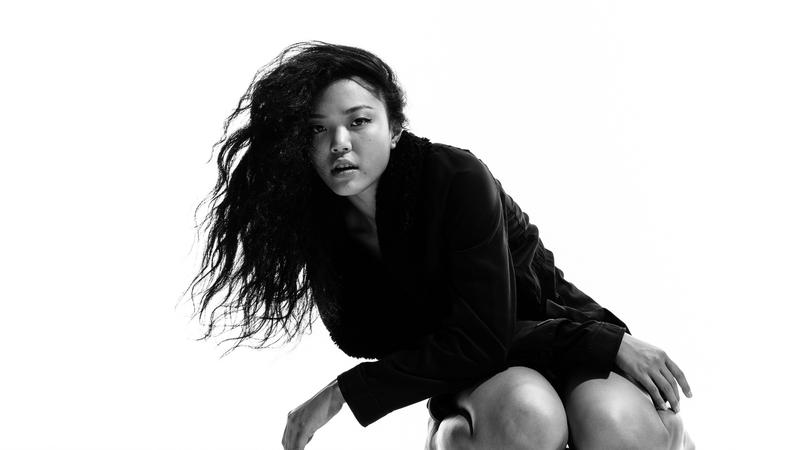 Happy New Year, dancers of New York! We hope that 2018 brings you fresh motivation, renewed energy, and clear goals for your dance career. Knowing exactly what you want is half the battle. With steady commitment, inspiration, and amazing training, you are sure to be headed in the right direction.
PERFORMANCES
Shanghai Dance Theater will be performing "Soaring Wings" Jan. 5–7 at the David H. Koch Theater. This ballet focuses on the environmental protection of a rare bird species called the crested ibis, all while speaking to the interconnectedness of human beings living in harmony with nature. "Soaring Wings" is written by Luo Huaizhen, composed by Guo Sida, and directed and choreographed by Tong Ruirui. (Tickets start at $22)
Blessed Unrest and New Ohio Theater present "Snow Queen," based on the story of Hans Christian Andersen, now through Jan. 14. This story of a fearless young woman on a quest to save her friend from a frozen world devoid of feelings features this group's incredible signature physicality and modern humor. Grab your tickets soon! (Tickets: $25)
MICHIYAYA Dance in collaboration with Slowdanger will be performing "fôr" Dec. 2–3 at the Center for Performance Research. This piece incorporates dance, live sound, and visual art. Join these artists in exploring the ever-changing state of perspective and identity as well as the ability for bridges to be built between national and artistic communities. (Tickets: $15)
AUDITIONS
Paper Mill Playhouse is seeking equity dancers for their upcoming production of "Half Time." Dancers must have strong technique as well as singing ability. Auditions will take place Jan. 2–3 at Ripley-Grier Studios.

Company XIV will be holding auditions for male and female dancers Jan. 5 in Brooklyn. Dancers must be multidisciplinary and classically trained. The audition will consist of phrase work and partnering.
Shift Dance Collective is seeking new company members for their 2018 performances. Dancers must be well trained and pick up movements quickly. All genres of performers are encouraged to apply.
CHOREOGRAPHIC OPPORTUNITIES
Have you ever wanted to choreograph but didn't have the community and support you needed? NACHMO, National Choreography Month, is the kick in the pants you need. Register and get those creative juices flowing!
Norte Maar will be hosting their sixth-annual CounterPointe festival featuring female choreographers working on pointe. If you are interested in presenting a new work, apply soon as choreographers are chosen on a first come, first served basis. Performers will also be paired with a visual artist.
CLASSES AND WORKSHOPS
As part of Movement Research's MELT Winter Series, Irene Dowd will be sharing choreography ideal for warming up for dance at her upcoming workshop Jan 2–5. Drop-in classes are unavailable, so please register ahead of time for multiple workshop days.
Want to train in Italy? Scholarships are available for the Tecniche Di Danza Moderna Summer Intensive in Rome, Italy. Auditions will take place this January. Please send in your materials ahead of time to be registered to audition.
Looking for a dance class influenced by astrology and ritual? Check out Witchcraft, a corporeal practice with Iele Paloumpis at Gibney Dance. Through visualization and the lunar calendar, this practice allows us to generate healing through movement.
DANCE-RELATED JOBS
Interested in stage managing a production of "Beauty and the Beast"? Bronxville Elementary School in Bronxville, NY is seeking help for their upcoming shows taking place at the end of January.
EVENTS
Gibney Dance Center will be hosting A Gathering to Address Sexual Harassment in the NYC Dance Community, an open forum, on Jan. 6 to discuss long-existing issues of sexual harassment and abuses of power in the dance field.
Check out Backstage's dance audition listings!