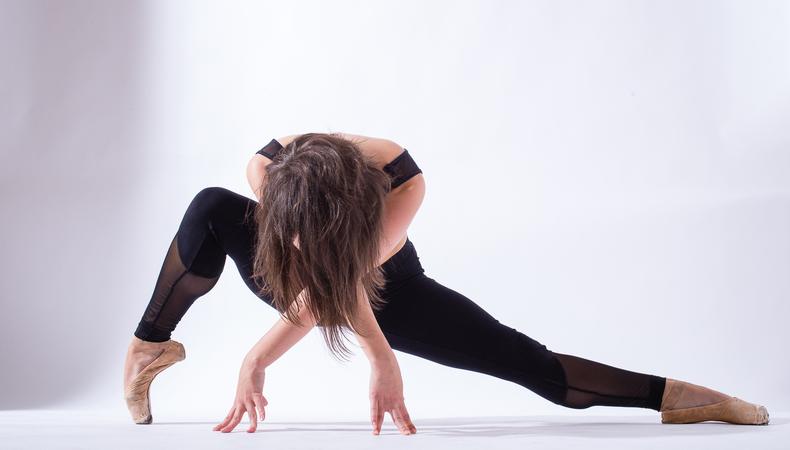 Along with holiday classics, you can also catch some tap dancing fun and open performances for new and exciting choreographic works this week. There's also an opportunity for those looking to emerge as choreographers and present their works in the new year.

PERFORMANCES
Catch Dorrance Dance at the Joyce this week for an exciting evening of tap dance. The company will be performing "Myelination," as well as the world premiere of "Until The Real Thing Comes Along (a letter to ourselves)." Don't miss this show-stopping group! (Tickets start at $81)
The New York City Ballet will perform George Balanchine's "The Nutcracker" now through Dec. 31. Revel in the holiday spirit with friends and family as this holiday classic emits joy and beauty to all. (Tickets start at $75)
See the legendary Rockette's at the Radio City Christmas Spectacular! Ticket prices vary, so be sure to plan ahead. (Tickets start at $49)
AUDITIONS
Atlas Circus Company, LLC is seeking dancers for their spring 2018 season. Other artistic talents such as juggling, acrobatics, and acting are a plus.
Gallim Dance is seeking a male dancer for their 2018 season and registration for January's audition is now open! Send in your materials soon to secure a spot and plan ahead.
CHOREOGRAPHIC OPPORTUNITIES
ModArts Dance Collective has extended their deadline to Dec. 29 for their Women Choreographers of Color call. If you are a woman of color interested in presenting your work this March 2018 at Dixon Place, please submit your application for consideration.
The Flamenco Vivo Carlota Santana Company is seeking artists within the percussive and diasporic dance fields for their Artists in Residence Exchange from March to June 2018. The residency includes 100 hours of free studio space.
CLASSES + WORKSHOPS
It's your last week to join morning class with Mina Nishimura at Movement Research. Through somatic, breath and movement practices, dancers can liberate their bodies and sense of self to facilitate an unprecedented transformation of the body.
Join guest teacher Paul Boos at Steps on Broadway now until Jan. 4 for his intermediate ballet classes. Take advantage of this opportunity to learn from a former New York City Ballet dancer.
DANCE-RELATED JOBS
Mark DeGarmo Dance is seeking an operations lead to run the company's office, maintain schedules, promote via social media, among many other exciting tasks. This is a full-time opportunity.
Ballet Hispanico is looking for a development assistant for their company. Apply for this wonderful opportunity if you are seeking to help advance the mission of this beautiful organization.
EVENTS
Join the Gibney Dance Community at their Holiday Party this Wednesday. Meet members of their resident dance company and chat with fellow artists about the coming year's plans and reflections on 2017.
Movement Research will be hosting an Open Performance Dec. 11 where artists can share works in progress and receive feedback from the audience. Artists include Aeternus Dance Company, Stanley Gambucci, Julie Mayo, and Mei Yamanaka Works. Only a $3 suggested donation!
Check out Backstage's New York City audition listings!