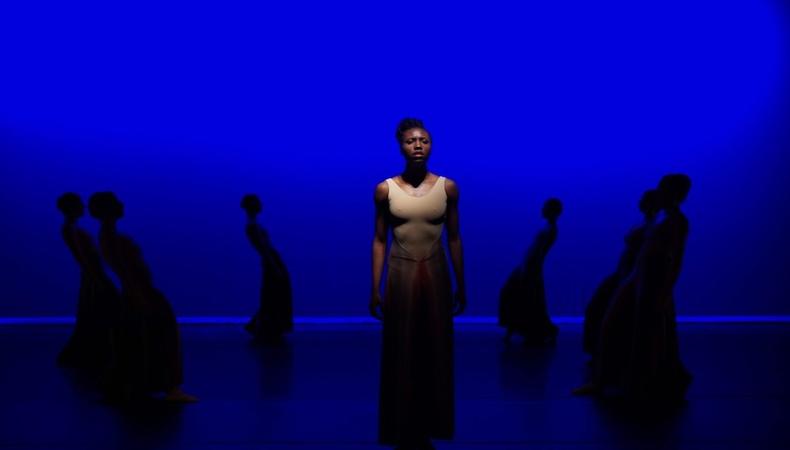 If you're a New York City dancer involved with a group whose budget is less than $1 million annually, you will want to pas de bourrée over this way and listen closely.
Dance/NYC is now accepting proposals from metropolitan-area groups (who meet the above stipulation) for two-year general support awards. The prizes will be between $5,000–$15,000 annually, distributed from Oct. 1–Sept. 30, 2019.
The funding initiative intends to "address the inequitable distribution of resources in the dance field," an issue which has been magnified by Dance/NYC research as well as its State of NYC Dance and Workforce Demographics. The company hopes that, via its "strategic support of small-budget dance groups, the initiative will not only advance the segment's artistic development and delivery but also contribute to the field's overall diversity, sustainability, resilience, and health."
Applications are due by July 12. In order to be eligible, prospects must meet the below requirements:
Self-identify as dance makers focused on the creation and performance of dance, with a history of at least three years of local dance-making activity;

Be headquartered in the metropolitan New York City area, including the five boroughs of New York City, as well as Nassau, Rockland, Suffolk, and Westchester counties in New York State, and Bergen and Hudson counties in New Jersey;

Have an annual expense budget between $25,000–$1 million for FY 2015 (actual), 2016 (actual), and 2017 (forecasted); and

Provide proof of 501(c)(3) status or fiscal sponsorship status for at least three years.
Roughly 25 dance-makers will be awarded grants, with priority given to those who meet the following:
Above all, artistic excellence and clear artistic vision;

A dedication to sustaining practice beyond the two-year grant period, with a well-articulated narrative for how the funds will help advance the organization, and a willingness to share learning with the field;

A commitment to the values of equity and inclusion;

Demonstrated organizational and financial health, regardless of budget size, and a commitment to paying artists; and

A diversity of organizational types and perspectives. Preference will be given to:

(a) dance makers headquartered outside Manhattan;

(b) organizations artistically led or otherwise producing work by African, Latina/o/x, Asian, Arab and Native American (ALAANA) and/or women and/or disabled artists.
It's important to note that funds will not be designated to individual artists, educational institutions, presenters, festivals, or service organizations.
You can learn more about the grants—or apply!—right here.
And check out Backstage's dance audition listings!