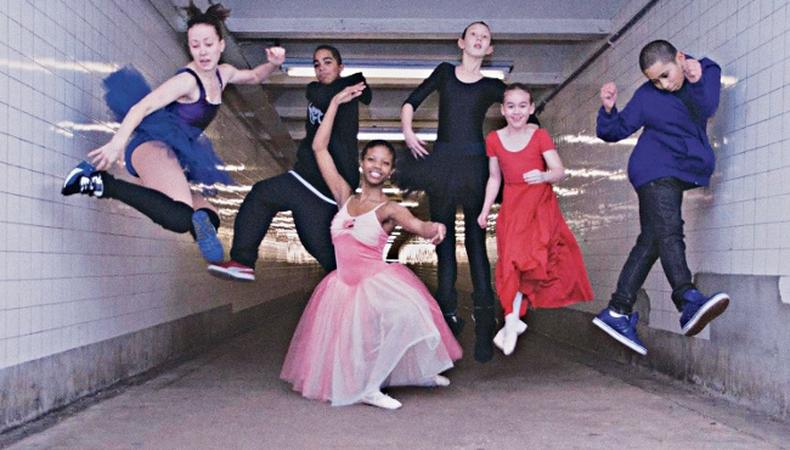 Training your body is invaluable," says Cynthia King. "Having the best possible control over your body helps in every aspect of your life." Considering the success of her progressive Brooklyn, N.Y., dance studio, which offers intense movement training for students age 2.5 and up, King knows what she's talking about.
"We replicate a professional schedule from the time they're very young," she says of the children in her studio. King oversees the school as its director and artistic director, screening all prospective dancers during their applications as well as giving more experienced students the option to join performing repertory companies. "They repeat a piece several times; they don't have a one-shot show," she explains. "That's much closer to what is actually going to happen in your life as a professional. They value the work a little more because it's not something fleeting that they do once and then goes away."
Combating ADD isn't the only challenge King faces when working with younger aspiring dancers. "Children are overscheduled!" she exclaims. In today's world of shuttling children from one afterschool activity to another, she advises parents to pick something and have their child do it well—especially if their child demonstrates a passion for one skill. Otherwise, she says, kids "get to be bad at a lot of different things."
Still, at Cynthia King Dance Studio, students with a passion for dance have options; King's faculty teaches modern dance, ballet, African, hip-hop, tap, and an intense break-dancing program that partners with 5 Crew Dynasty and Dynamic Rockers, two of New York's most established break-dance crews. Older students can choose from African, dance fusion, and even Caribbean dance workout courses.
Unlike other studios, King structures each style as a distinct tradition. "I don't do combination classes," she says. "I hear a lot that ballet is the foundation of other things. Ballet is not the foundation of other things. Ballet is its own technique, and African dance is its own technique. How can something that developed so many years after be the foundation of something that developed prior?"
Having said that, King believes exposing students to a broad range of different styles can benefit their learning. Many of the studio's troupes, which perform at the Flatbush Avenue Festival and various PTA events in partnership with local schools, incorporate current events or social justice into their choreography.
"The dancers are used to dancing a wide variety of themes, from 'Swan Lake' to being in cages onstage," King says. The cages she mentions are tied to the studio's commitment to animal activism. "We go as a group to the Barclays [Center] to protest Ringling Bros. Circus coming to town," she explains. "We say the circus is 'too, too cruel,' and we wear tutus. And we also call ourselves Ballerinas Against Bullhooks."
The consciousness-raising aspect of the studio's mission is an integral part of its success in Brooklyn and beyond. King bears the distinction of marketing the only ready-made vegan ballet slippers in the world. After frustrated efforts to recommend a slipper without leather or suede, she decided to produce her own. The shoes, which King describes as initially "just a side thing," are the top choice among Alvin Ailey camps and schools in Europe and Japan.
Now in its 12th year, Cynthia King Dance Studio is currently enrolling the next generation of socially conscious dancers. Classes are available in a brand-new rehearsal facility off Flatbush Avenue that doubles as a performance space. "I really admire when a parent recognizes their child has an affinity for dance," says King. If your child matches that description, make an appointment with a teacher for whom inspiration is as important as technique.
Inspired by this post? Check out more of our dance coverage!