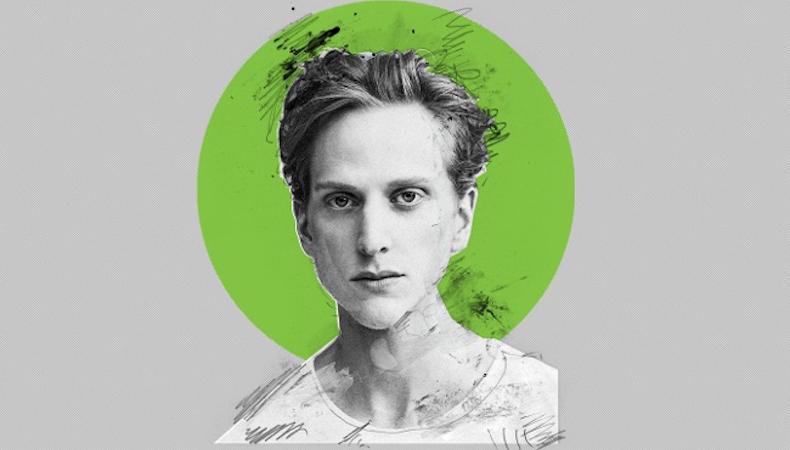 David Hallberg is a principal dancer with American Ballet Theatre and the first American to join the famed Bolshoi Ballet in the same role. We speak with him about his new memoir, "A Body of Work: Dancing to the Edge and Back," where he shares an intimate journey through his artistic life up to the moment he returned to the stage after an ankle injury that almost cost him his career.
What was this writing experience like as you were recovering from injury?
What was happening was so harrowing and so personally devastating that I didn't see it as a cathartic experience to write about it in real time. What ended up being a cathartic experience was looking back. I chose to be as honest as possible on the page. With the injury, I want to have the readers take away a picture of someone who was at the peak of their career, riding high, ego involved, and then completely crashed. What could have gone wrong went wrong, and [I] was forced to question if it was meaningful enough to fight and do everything possible to gain my artistic voice again.
What's a typical day like for you?
Now [it's] mandatory conditioning. I never conditioned before the injury, and now it's just a part of my daily routine. Morning coffee is the first thing. Then an hour or so of conditioning before class, class, rest the body a bit, rehearsals, more conditioning, and then the mandatory icing at the end of the day. I've gained such perspective in how you keep your body up and running in terms of conditioning, and how you keep your body balanced in terms of icing down. A lot of Americans equate icing [with injury], and I think it's an ill-conceived notion because it gets rid of everyday inflammation. I now say I train as an athlete and I condition as an athlete.
What advice do you have for dancers who have to postpone or cut short their careers due to injuries?
I was always very realistic that physically as a dancer you expire, more or less. Our instrument is our physical body, so I looked at the reality of losing it all face to face, and I honestly feel like I know what it feels like because I was about to say goodbye. I wasn't able to do what I desperately wanted for two and a half years. For dancers who are injured or who have cut their careers short due to injury, I want them to realize that life is able to move on. You're able to overcome career-ending injuries. The perspective you are given [in] such a challenge is really invaluable in a way that I look back now and I ask myself, do I wish I hadn't gone through this, or am I grateful that I did? I couldn't see the benefits then, but now that I have come out the other end and I know how hard I fought for it, I know the ego that was dropped while going through it, I know true gratitude now...I don't know whether I would have chosen to not go through the experience.
What was one of your favorite performances or collaborations in 2017?
A collaboration I've done with Mark Morris. He is a genius in and of himself; he's been creating work for decades, and it's been amazing to be in the studio with him one-on-one to see how he works, how he dissects music to movement and movement to music. And to work with Isaac Mizrahi on the costumes.
What dance company inspires you?
I spent so much of my time adhering to classical technique and working on my classical technique and moving like a classical dancer, and what I feel like I learn so much from is someone who hasn't had that structural background, who has been trained in a completely different way and creates beautiful movement but with a different perspective. I feel like Rosas, Anne Teresa De Keersmaeker's company, is one of them. Even Ohad Naharin's company, Batsheva...they've had classical training but they move in such a different way. Sometimes being overtrained almost serves as a deficiency because you lose true instinctive movement.
READ: 10 Dance College Programs You Should Know
What advice would you give your younger self?
Slow down, choose wisely, and take each opportunity as an opportunity for growth. Now I dive in so much more fully to any experience that I'm given. I don't half-bake things anymore because I don't have 17 things to bake, I have four things to bake. And those four things become so fully developed, so fully committed, and so much more satisfying.
What would you like to see more of in the dance world?
Honestly, I think I'd like to see more confidence in what we present to audiences; confidence in the individual artist, confidence in a dancer being able to make their own decisions. I speak moreso from a ballet company's perspective, because I feel like I struggled for years to adhere to whoever was in front of the room, that someone's opinion mattered more than my own. We have to strike a balance between the advice we're given, the guidance we're given, and trusting our own individual instincts as artists. I think a lot of it has become way too safe and way too "financially viable." We can lead audiences to a diverse and risk-taking repertoire if we do it in confidence.
Hallberg will reflect on his inspiration, self-doubt, and perfectionism at 92Y Nov. 9 at 7 p.m. A book signing will follow.
Check out Backstage's dance audition listings!