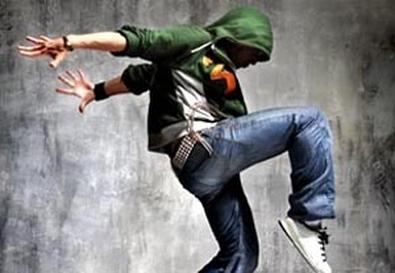 For any state of ill health—be it physical or financial—the best medicine is usually preventative. So as might be expected, the dance artists who are continuing to move forward in these times of economic distress are those who've been managing their finances carefully all along and heeded early warning signs of the downturn.
A Piece of Cake
"When the times were good, we didn't get crazy and decide to add this and this and this. We kept our focus on doing quality work on a scale that we could afford," says Robert Sher-Machherndl, choreographer and artistic director of Lemon Sponge Cake Contemporary Ballet, based in Boulder, Colo. Sher-Machherndl, a Viennese native, co-founded the company in 2000, when he moved to the U.S. after teaching in England for Ballet Rambert and Matthew Bourne's production of Swan Lake and dancing with the Dutch National Ballet, Bavarian State Ballet, and Netherlands Dance Theater.
Lemon Sponge Cake's other founder is its executive director, Jennifer Sher, who is Sher-Machherndl's wife and the person he credits for the company's fiscal responsibility. "She has always been very careful about how we use our money," he says. "We want the company to survive and to grow, so we never want to throw everything away in one year and then have no money left. And we also operate a school, which helps us financially."
Sher-Machherndl believes the troupe's modest size is another reason it has been able to continue thriving in a difficult economy: "We keep the company very small, and not just in terms of dancers but in terms of office workers as well. Yet we produce very high-level work. For example, I often use dancers from American Ballet Theatre. There's something about working small that forces you to really focus your priorities. And I like that."
For the company's appearance in April at the Ailey Citigroup Theater in New York, Sher-Machherndl presented just one piece: a full-evening duet, which he performed with Minna Tervamaki, principal dancer with the Finnish National Ballet. Though the dance was small in scale and choreographed by Sher-Machherndl, incorporating Tervamaki, in her New York debut, proved to be a cunning, cost-effective way to elevate the event's excitement factor for critics and audiences.
Lemon Sponge Cake's size changes from project to project, and Sher-Machherndl is always open to discovering new dancers with whom to work. He encourages interested dancers to contact him directly at www.lemonspongecake.org.
Canary in the Coal Mine
"Because we're a touring company, we noticed signs of the weakening economy early on, in the Midwest, and immediately started cutting back on senior-level administrative staff and marketing," says Andy Chiang, executive director of the New York–based Nai-Ni Chen Dance Company, founded in 1988. Its bookings in the Midwest dropped about 50 percent from 2007 to 2008. "Even though our bookings in the Northeast hadn't yet dropped off, we started making changes in early 2008, so when things really got bad, around last September, we weren't hit by surprise."
Chiang describes his company, with its $1 million yearly budget, as medium-sized. With the large companies lowering their prices, it's becoming harder for troupes like his to compete for bookings by presenters who previously couldn't afford the big, prestigious companies but now can. "That's the big problem," he says. "Our presenters now have other options. However, as an ethnic company, we have our own niche and are less affected than other companies."
Nai-Ni Chen presents contemporary choreography infused with Chinese dance sensibilities, as well as actual Chinese dances. "Fortunately, our company has a very good education assembly program," says Chiang, "and that really helps keep us going. Wherever we go to perform, we offer in-school programs. The funding for educational programs has not been cut back as severely as other funding sources, so we're currently focusing on doing more in that arena. We also plan to have our dancers teach more workshops here in New York, which is something we were never able to do as much of as we wanted when we were touring constantly. Nai-Ni Chen has created a unique movement style, and there's a great interest in it among dancers here. So we're viewing this as a chance to increase our local presence."
About 10 years ago, the company produced a video about Chinese dance targeted to American parents who had adopted children from China. "It sold very well and won the silver prize in the Parents' Choice Awards," Chiang says. "We never thought much about it then, but now we think it might be a good time to focus on expanding our work in that area."
Nai-Ni Chen also plans to continue touring but it will dramatically curtail the multimedia content of its performances. "That's the most expensive thing," Chiang says. "It requires not only the dancers' time, but also crew time and time in the theater itself. You need all that to create any sort of astonishing spectacle, which is what the major venues are looking for. Though for us right now, that kind of work is no longer possible. We have to look for different solutions. But that's what artists do: They figure out how to creatively meet new challenges so they can continue doing what they love."