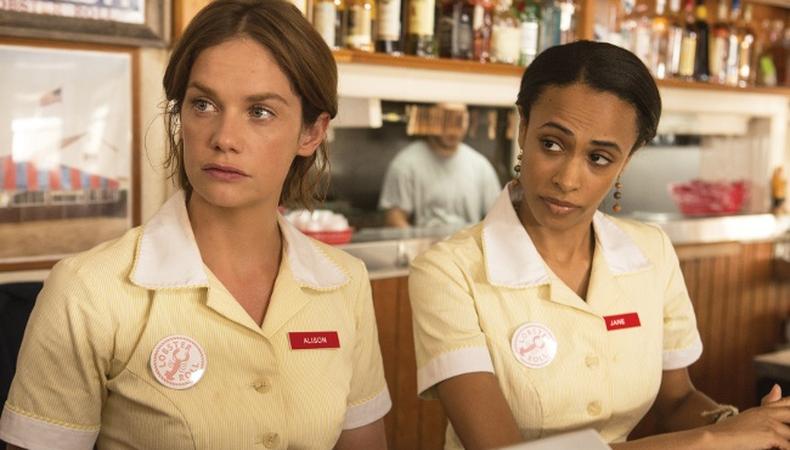 "It's in the zeitgeist," Sarah Treem says. She's referring to the current crop of he-said, she-said stories, including "The Disappearance of Eleanor Rigby" and her new Showtime drama, "The Affair," which she created with Hagai Levi. "It's weird how that stuff happens, because all the ideas feel like they're being created in a vacuum."
Not that "The Affair" is like anything else currently available. A drama about adultery between Noah (Dominic West) and Allison (Ruth Wilson) told from both points of view, the series is a prime example of how powerful television can be by trusting in the intelligence of its audience.
"It's a medium that's so intimate an experience that it really can feel like a conversation between the viewer and what they see on the screen, so there's no reason to dumb it down," says Treem. "To give the audience a way to feel a part of it, you'll only increase their engagement. And the show lends itself to that; it's about truth."
"Truth" is a somewhat relative term on "The Affair," which unfolds mostly in flashbacks as first Noah and then Allison recounts their relationship in a chilly interrogation room to a probing detective. He has three children and a wife; she has recently lost a child and is so consumed with grief she's barely present for her marriage. Yet as each explain how they first met, details big and small change. In Noah's recounting, Allison is almost aggressively seductive; in hers, she's a hero who saves his youngest child during a meal. And the casting (which includes Maura Tierney as Noah's wife and Joshua Jackson as Allison's husband) is spot on.
"We got all our first choices," Treem says happily. "It was really important that these characters were quote-unquote good people, that they weren't the kind of people who were serial cheaters or looking for a way out of their marriages. We really wanted to invest in their morality and that conflict that happens when the person you want to be becomes really clear and is strikingly different from the person you are."
The characters proved to be an actor's dream, allowing the cast to perform subtle variations on their roles. If Noah's version of Allison is almost predatory and hers of herself is as an almost spectral presence in her own life, the look on Wilson's face during the interrogation is something never before glimpsed in either telling.
The show offers up fair warning in its first episode that everything lies in the eye of the beholder when Noah returns to his Brooklyn brownstone for his son, whom he finds hanging in the bathroom. His son is fine; he just went to some elaborate trouble to play a joke on his father. It's a startling moment for a new series to place so prominently and early in its pilot, and it's one that Treem admits she was concerned about the network allowing.
"I guess I wanted to put that in the beginning because I wanted to make clear that it's a show about life and death, even though it seems very domestic," she says. "And these are ordinary people in life; infidelity, marriage, the death of a child—those are the highest stakes we have. So when we were pitching the show, we talked about how we wanted it to be a very intimate world, but we wanted the stakes to be as high as on 'Game of Thrones.' "
As a reminder of those stakes, Treem says, one of the producers taped a quote from "Mrs. Dalloway" on set: "She always had the feeling that it was very, very dangerous to live even one day."
"I think it's really true for the show," she says. "It's quite dangerous to live even for one day—just because life is tough."
Inspired by this post? Check out our television audition listings!