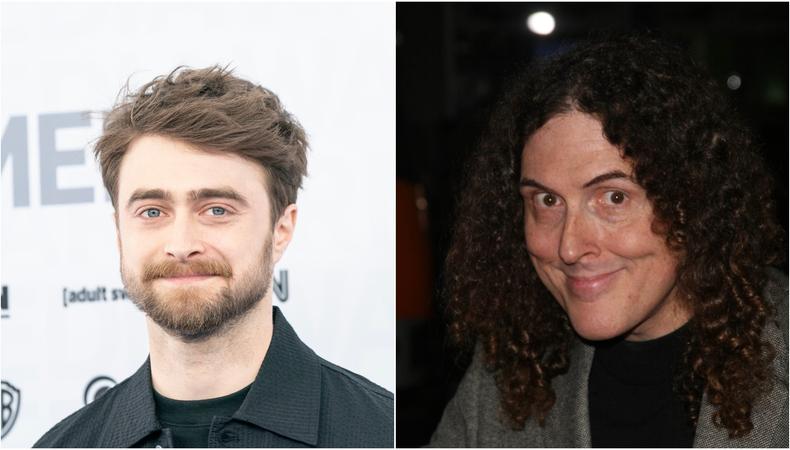 Earlier last week, news broke that Daniel Radcliffe is joining a new project. The "Harry Potter" star is apparently "getting weird" for his next role as he will be playing "Weird Al" Yankovic in Roku's first original biopic. Here's everything we know about this new development.
'Weird Al' Yankovic "Is Thrilled" That Daniel Radcliffe Will Be Portraying Him
Daniel Radcliffe is ready to get weird for his next role. The actor is set to star in Roku's first original biopic, "Weird: The Al Yankovic Story" as the titular Grammy winner and national treasure, via Variety. Based on the 2010 Funny or Die short of the same name the film, according to the official description from Roku, will hold nothing back. Roku explains the project will "explor[e] every facet of Yankovic's life, from his meteoric rise to fame with early hits like 'Eat It' and 'Like a Surgeon' to his torrid celebrity love affairs and famously depraved lifestyle. 'Weird: The Al Yankovic Story' takes audiences on a truly unbelievable journey through Yankovic's life and career, from gifted child prodigy to the greatest musical legend of all time." According to People, "Yankovic is 'absolutely thrilled' that Daniel Radcliffe will be portraying him in the film." The singer also joked, "I have no doubt whatsoever that this is the role future generations will remember him for." Yankovic reportedly co-wrote the script with Appel, who will also direct. Production is set to begin in Los Angeles in early February.